Q&A with Caple
Designer Kitchens
Over the last 50 years, kitchens have become the beating heart of our homes, where we gather, cook, eat and entertain. It's no longer just somewhere to cook. So, how they look is incredibly important to us. Kitchen design is an exciting field that's ever-changing and ever-expanding. We talked to Danny Lay, Managing Director of Caple kitchen designs about his thoughts on what makes a great kitchen.
What is Caple's USP, would you say?
We are a family run independent company who have been doing what we do for over 45 years. We cater for any budget and any lifestyle, curating ranges from entry-level to high-end. We are particularly well known for our fantastic wine cabinets, and have become the largest selling brand for them in the UK. All Caple products start with the same fundamental principles: design, intuitive functionality and affordability, all key factors when developing our products.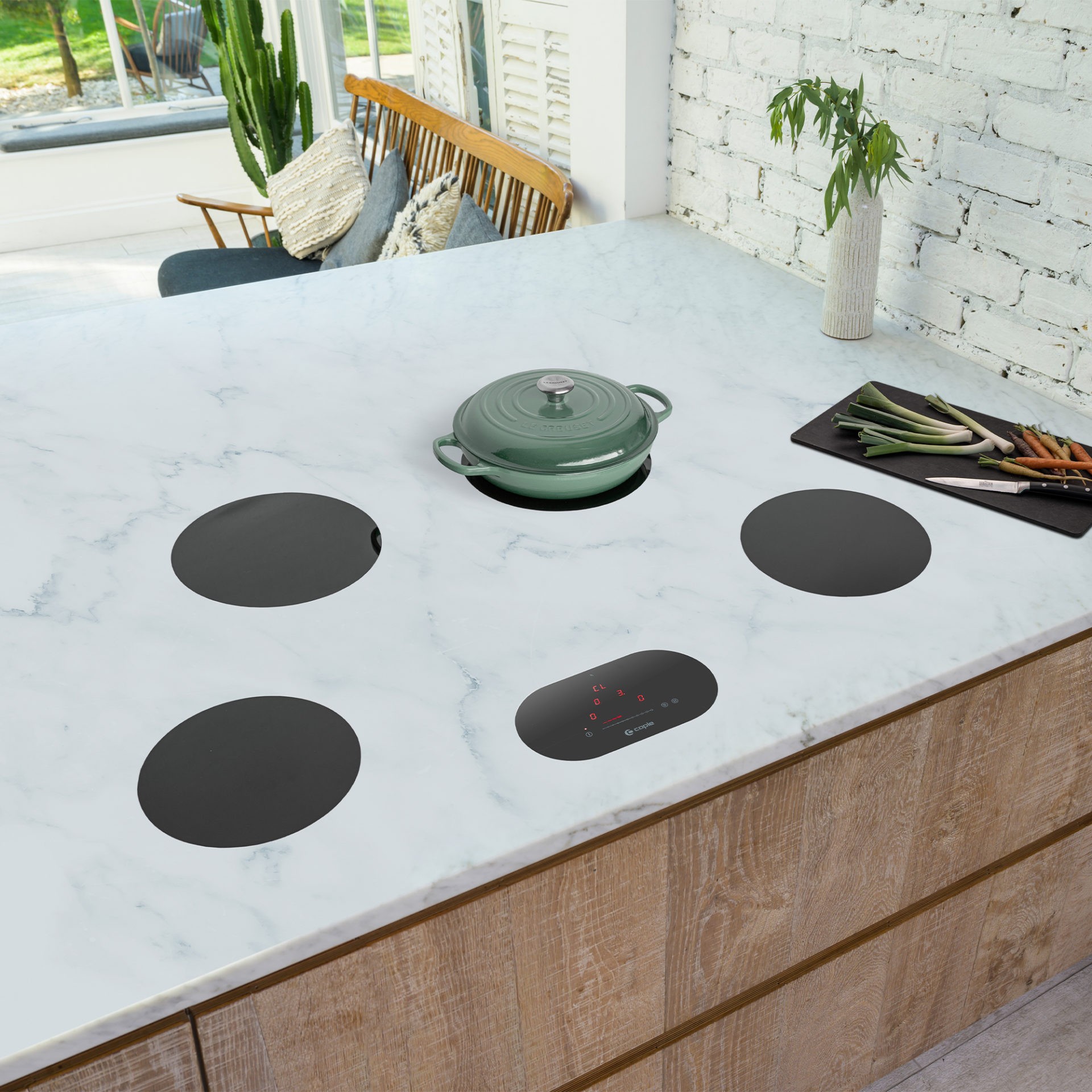 What are your ranges?
If a customer is looking for simplicity, we offer a Classic range, timeless in looks, effortless in usability and very competitively priced. If the focus is more about style and design, then our Sense range is great for pristine aesthetics and incredible functionality. We have an extensive range of products, which are all created to work together to give maximum design impact. Finally, Sense Premium, premium in name and nature, is a range which will revolutionise your life. Smart technology, increased functionality and the cohesive design you would expect from a high-end product. We think about the three ranges like this: good, better & best.
What do you think is the most important design feature in a great kitchen?
Ultimately you design your kitchen to make your life easier, which is why I think it's important to feature products that improve efficiency in the kitchen. Whether it's a boiling water tap to save you time and energy, or smart ovens like our C2600, to save your favourite recipes – there is now an array of products in our portfolio that can make kitchen life easier than ever.
What are the current design trends for UK kitchens?
We're seeing a lot more handleless kitchens. They're easy to clean and work well in open-plan spaces. We've even introduced the new Verse Shoreditch range which features classic shaker style units but with the same functionality of a handleless kitchen, which our customers are excited about.
With regards to colours in the kitchen, we're seeing a spectrum of green and some natural wood grain doors gaining popularity. Perhaps being confined to the inside over the last year or so has led to this biophilic trend.
What is your kitchen like?
I have recently had a beautiful Caple kitchen installed. We wanted something that was traditional to suit the rest of the house, which is why we opted for our premium in-frame Harptree kitchen. The hand-crafted doors can be bespoke built to fit any awkwardly-shaped spaces, which was a real benefit. The full extension runners and soft-close hinges are also details that really make the quality of this range stand out.
We used all Caple appliances, sinks and taps, including a bank of Sense cooking appliances in stainless steel – which is one of my favourite products.
Of course, we had to include a Caple wine cabinet, too. We opted for the WC1792 which stores up to 89 Bordeaux style wine bottles, and is perfect for entertaining. One of the other great benefits to this wine cabinet is that it has been designed to work with our RiL1796 & RiF1796 fridge and freezer, so you can create a fully integrated cooling bank.
What is your favourite kitchen style?
I prefer a classic kitchen, like our in-frame range, especially when they include fully integrated products such as our Wi6161 & WC1800 wine cabinets.
These wine cabinets give you the option to create a bespoke frame or an entire door to match your kitchen cabinetry, so you get a seamless, fully integrated aesthetic. I think this gives your kitchen a more luxurious feel.
What is the most essential thing to invest in in a kitchen?
Quality appliances. Covid has taught us all how much we rely on our household appliances, which is why it's worth selecting good reliable ones that properly suit your family's needs.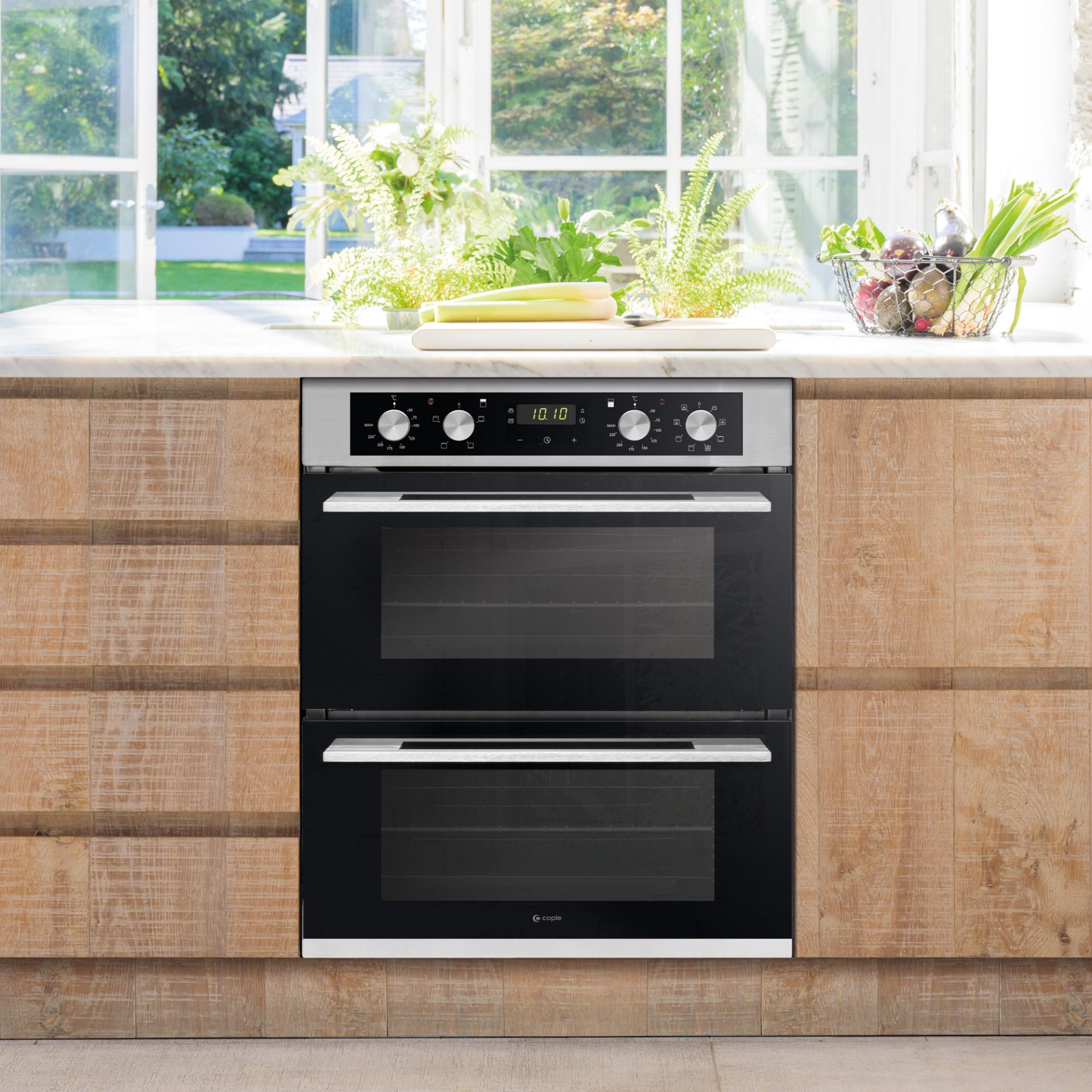 How about gadgets? What's your favourite kitchen gadget?
I didn't used to really believe in too many gadgets or tech for the sake of tech in the kitchen. However, since we designed our new Sense Premium range it has completely changed my perception of smart tech in the kitchen. Using tech for useful reasons that aid the cooking process and improve the efficiency of day-to-day life is now something I'm totally on board with.

I have three children, so I know how time consuming and chaotic a family dinner can be. The pizza function on our C2600 Sense Premium oven cooks a pizza in an incredible 2 minutes and 45 seconds, which makes a quick dinner achievable.

What's more you can control our Sense Premium collection via the CapleHome app, so if you're upstairs and you've put dinner in the oven but you want to crisp it off under the grill after, you simply use the multi-stage cooking feature and set your oven to switch to the grill function after 20 minutes. I honestly now believe that smart appliances like these are the next stage of evolution in our homes.

Our new furniture brochure is out now, so we're sharing this with our customers. It features a selection of new ranges and colours, so there will be something for everyone.