Q&A with Helen Swaby
Hand Crafted
Art is such an important consideration in any interior project. Here at Design'd Living, Rob has worked with the inspirational Helen Swaby of Clarendon Fine Art for many years when sourcing artworks for clients. She is brilliant at helping to pinpoint exactly the right pieces for the right places and people. She has a knack for connecting clients with art that they love that's also a sound investment. Find out more about Helen and how she works from our Q&A with her, below.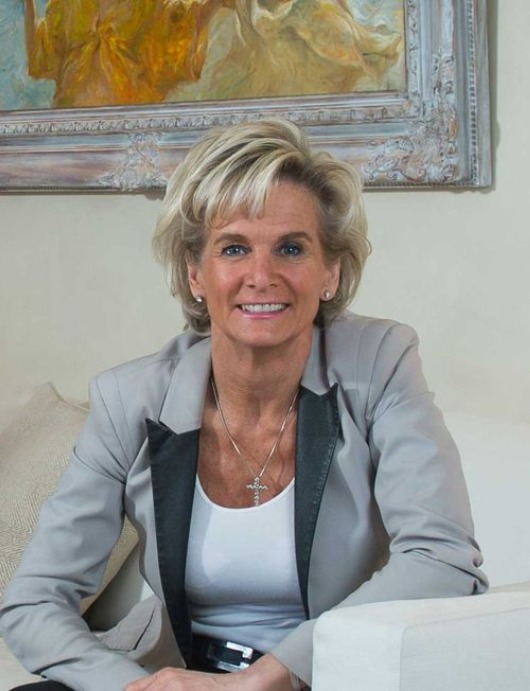 Tell us about yourself and what you do
I'm CEO of the UK's most dynamic gallery group which includes Clarendon Fine Art and Whitewall Galleries. We now have over 80 boutique galleries across the UK as well as on board Cunard and P&O Cruise liners. Each offers a bespoke and consultative approach by forging excellent client relations and working with people to source the artwork that they genuinely love. My role has always been to oversee and inspire the three key elements of the business – customer experience, artist talent, and team members. We are passionate about the artists we represent, passionate about finding artwork that clients will love, and passionate about doing things in our own unique way. Our promise to our collectors is that we will continue to ignite the passion, every day.
How long have you been working in the art world and how did you begin?
I started the company 30 years ago and for the first 10 years, we concentrated on publishing and buying and selling into galleries, but in 2006, we revolutionised the company and committed to a future in retail. We believed that there was a call for exclusive, collectable artwork across a range of styles, genres and price points. Having our own galleries gave us the platform to fulfil that demand. Our expansion has been driven by the overwhelming response to each successive opening. From humble beginnings, the company now has over 400 employees and a portfolio of over 300 artists.
What is Clarendon Fine Art's USP do you think?
My aim was always to create a gallery environment without the intimidation and elitism that is so common in the art world. I had a bad experience when I first wanted to buy art at a gallery in London some years ago, and I knew I could provide a better, more welcoming one. At Clarendon, we have democratised fine art, and offer a portfolio that ranges from 20th century masters such as Salvador Dali and Pablo Picasso, to contemporary artists like Christian Hook, Mr Brainwash, Dan Pearce, Fabian Perez and Sherree Valentine-Daines.
We also like to introduce more radical or challenging artworks at times to keep that element of freshness and surprise which is so much a part of the art experience. This diversity means we have something for everyone, from serious collectors to people who have never been into a gallery before, whatever their taste or budget. But in addition to offering this amazing portfolio of art, we are most proud of offering a warm and totally client-centred journey in every one of our galleries. Our teams are always ready to discuss the history, intentions or complexities of an artwork in a friendly and accessible way.
What advice do you give clients who want to source art as an investment?
Art is always a solid investment when you choose the right artist, and we only champion artists that we believe will be a success. Even after the financial uncertainties of the pandemic, the art market grew by 29% worldwide from 2020 to 2021. We offer blue chip works by some of the highest selling artists on the global stage: Andy Warhol, Banksy, Keith Haring, Jean-Michel Basquiat, and many others. Artists that are very well established and recognised across the globe, make very sure financial investments and tend to appreciate regardless of wider economic conditions.
For those who wish to express themselves through their art (as well as make a good investment), how do you guide them to the right pieces?
Our approach to finding the right piece for each client is to really get to know their personal tastes so we can ascertain exactly what they're looking for. Each client has different needs, whether they be financial, emotional, or aesthetic. Our wonderful consultants work hard to find the right piece for each buyer; the piece that will not only speak to them, but will also express their personality. We have galleries all over the country and we are dedicated to showing works in person – it's a totally different experience to seeing them online. It's a much deeper connection, and if you're looking for art as a way to express yourself, that connection is absolutely key.
As people spend on their architectural work and interior design, often the budget for things like artworks gets slimmed down – what would you advise people, in order for them to invest well in art with a limited budget?
You can begin to invest in art no matter what your budget looks like – we have works starting from £500. Works of art are not just financial investments, but emotional ones – art is something that can bring us joy every single day. When buying for the home, we encourage clients to buy art that they really connect with, something that captures their imagination, not just something that will sell well in the future.
Do you deal with many newcomers to the art scene? How do you promote new artists? Can you tell what will be a good investment?
We have several emerging artists in our portfolio at Clarendon and we promote their work through events across the country, through our social media channels, with various marketing materials, and even with digital and physical catalogues of their work through the publishing arm of our company. We are always looking out for new and exciting ways to introduce our artworks to the general public.
Predicting what will become popular in the future is tricky, but we've shown time again we know what to look out for. We have a team of experts who exclusively spend their time researching the current market and buying art for investment at the very best prices. More than anything, it is listening to a client's interests that helps us make the right choices – it all comes back to communication.
What advice do you give on cleaning and care of artwork?
Most of our works are framed to museum quality, conservation standards, in high-quality glass, so they simply require a soft cloth and glass cleaner. Our glass is anti-reflective and UV resistant, so protects against sun damage which can lead to discolouration over time. Pieces that are unframed or sculptures require their own particular care – our consultants and dedicated hanging team are equipped with the knowledge to help each client best take care of their particular artworks.
What advice can you offer about lighting artworks?
Each artwork needs to be lit in its own way, in harmony with the interior style of the client's home. Not every piece requires its own lighting. It depends on the room, and the placing of the work. At home viewings or installations, we can advise as to how you might approach lighting your artworks both to ensure they appear to the best possible advantage and that they are protected, for instance from direct sunlight.
Do you offer advice on insuring artwork and how to make artworks secure within your home?
We offer bespoke insurance through our partner Ultimart, who cover individual pieces or entire collections from the point of purchase.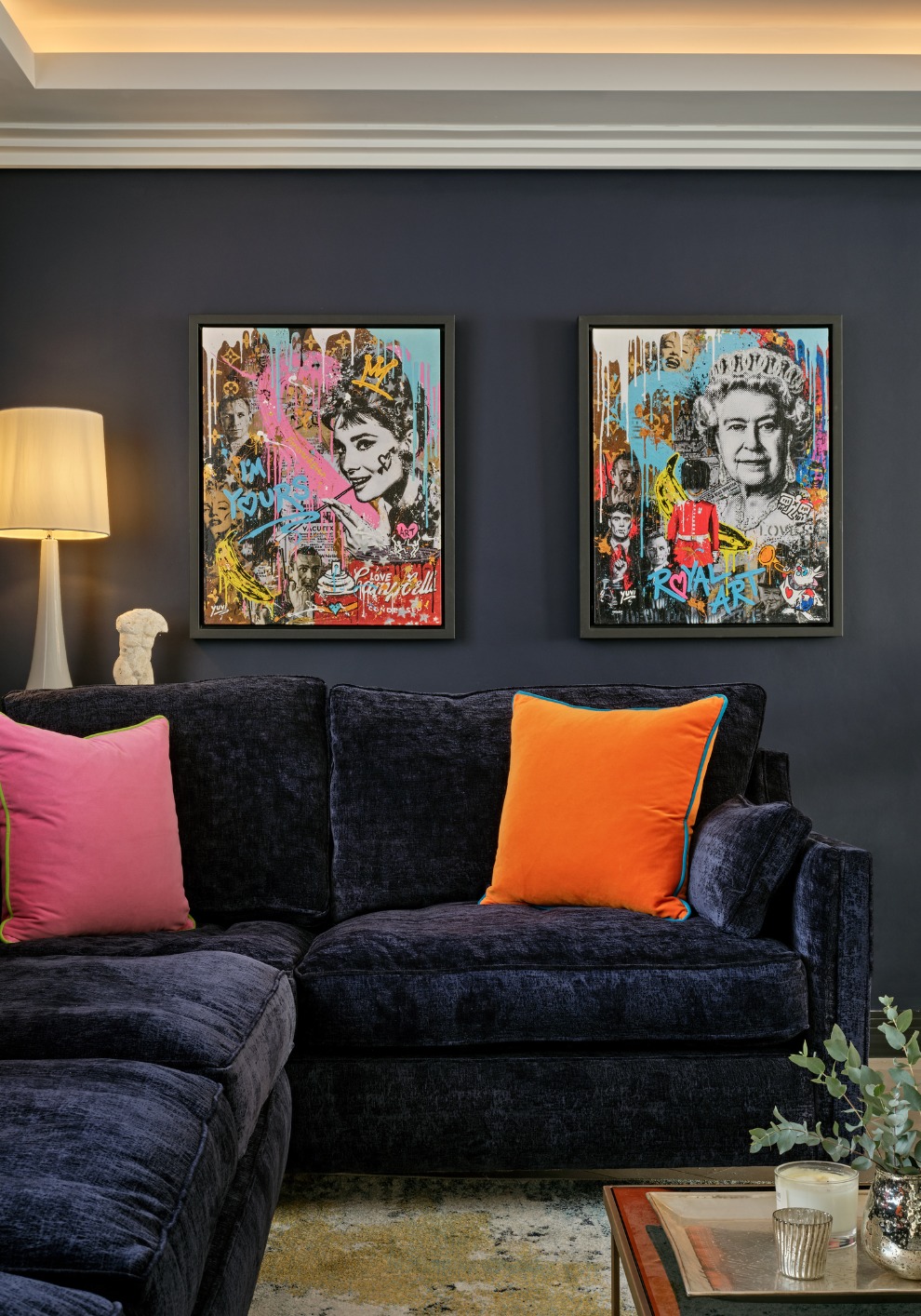 Do you consider how you/we can layer art works within our interiors, i.e. use art as an attention-grabbing stand-out feature in a space?
Absolutely we do. It is why we offer clients the opportunity to view art works that they are considering purchasing not only in the gallery, but at home. These home viewings allow clients to see how the piece works in their space, whether it is one central statement work, an entire interior design project for a new home, or making sure an artwork functions within their current collection.
What's the most common question you're asked in your job?
It's: How have you managed to create a network of 80 galleries? Which is something that everyone from the outset said would be impossible. My answer is that it's all about great teamwork and that I am privileged to have the most inspirational team around me. Success is never a single person's accomplishment; running a business should always be collaborative.
Another common question is: Who is my favourite artist? Or What do you hang on your walls at home? As I'm sure you can imagine, my taste is eclectic but I do have a penchant for vibrant colour. I look at wonderful artwork every day, but I still believe passionately that the important thing is to find art you love and that speaks to you personally. Every individual piece in my own collection is hugely important to me. Each has a story to tell – sometimes one that would be of no interest to anyone but me, but something that has formed an emotional connection that enriches my life.
What's your favourite part of what you do? 
The most rewarding part of it all for me is how we transform people's lives by connecting them with amazing art. When a client connects in an emotional way with art, you know it will uplift their soul every single day as well as contributing to creating a beautiful home. Investment is the icing on the cake. When clients become emotional in the gallery, I know that we have done our job well.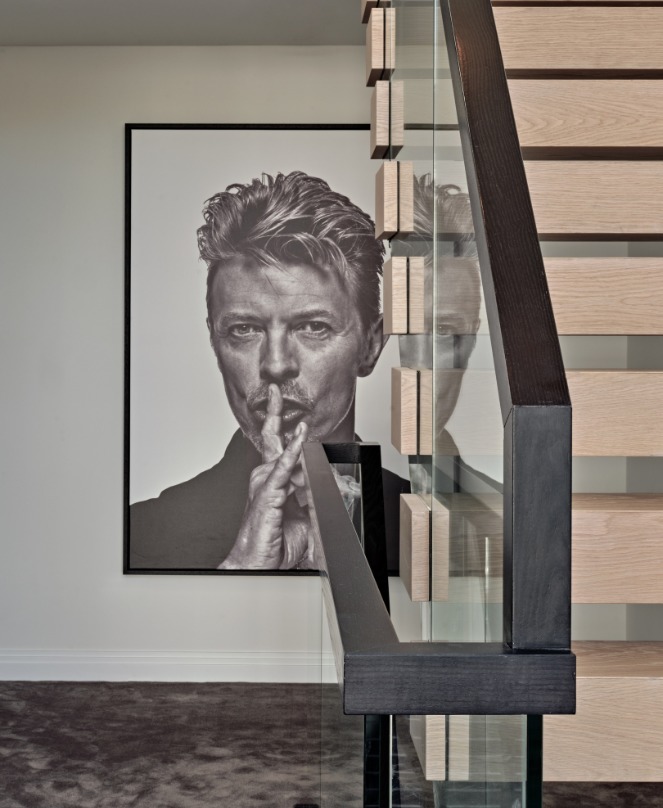 Art in Design'd Living Projects
Take a look at how we have incorporated some pieces from Helen's Gallery into our very own projects.
Projects
You can view more about Clarendon Fine Art here:
www.clarendonfineart.com
or follow them on Instagram:
Feeling inspired?  Get in touch with us today to discuss ideas and inspiration!