Healthy Workspace
Commercial Interior Design
Commercial interior design in offices can have a positive impact on employee mental health and wellbeing. In what ways can interior design make a difference? Our design team, Rob Lessman and Matt Elms discuss how to create a healthy workspace.
A recent government report suggests that for every £1 invested in employee mental health and wellbeing, employers can expect to see an average of £4.20 in return.  
It got us thinking about the current mental health epidemic and the steps people are taking to tackle this. How can interior design be a part of this? What can we do to create a healthy workplace? As interior designers, we're pleased to report that businesses are interested in improving their workspaces to help their employees feel better. We discuss these changing demands of commercial design.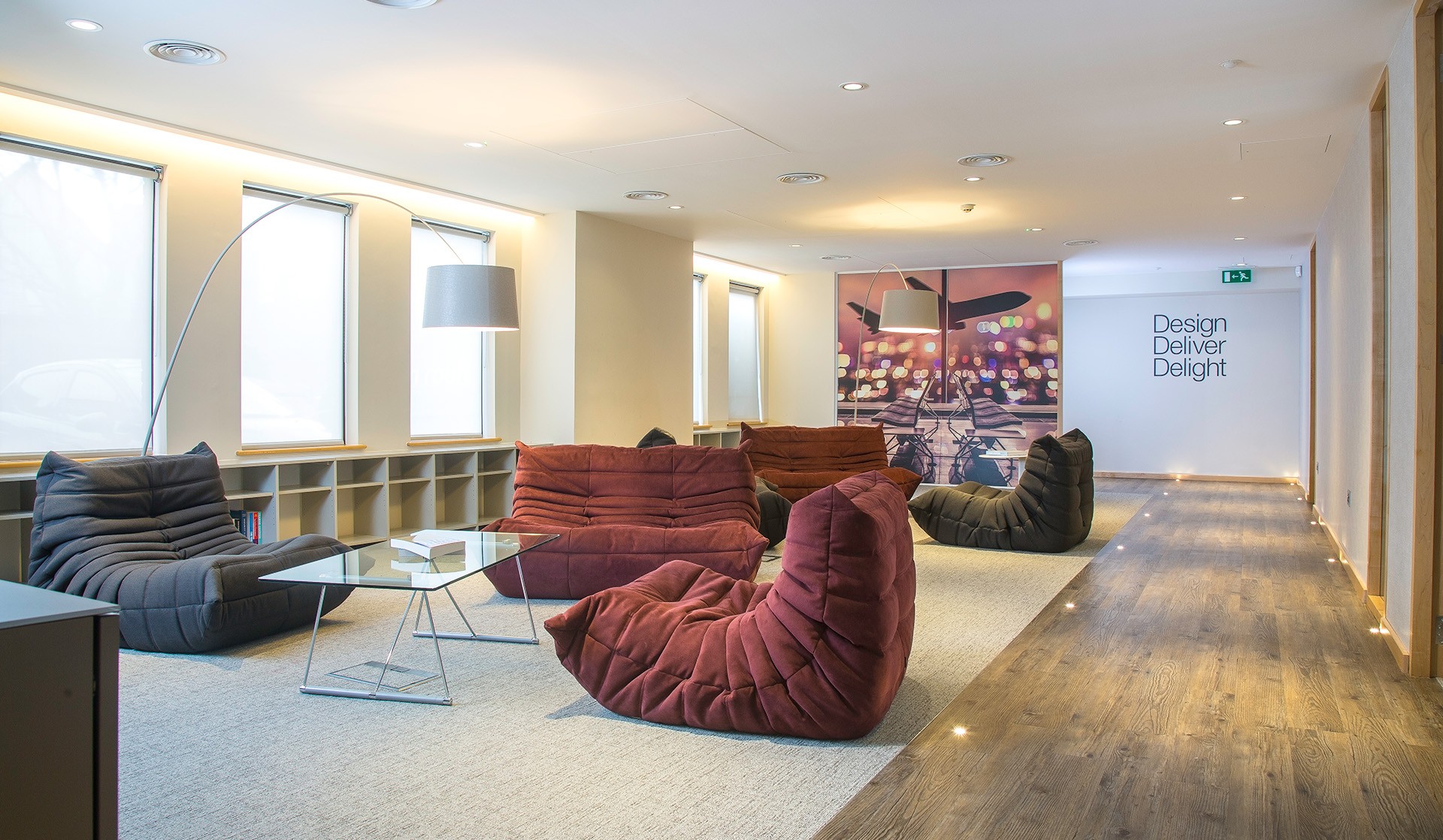 What changes have you noticed in the needs of commercial interior design?
Rob: 'Our commercial clients are very focused on creating a positive and welcoming environment for their employees. Traditional offices are being replaced with flexible workspaces to accommodate for the changing ways in which people operate. Flexible workstations and social areas are high on the list of requirements for today's commercial spaces.'
Matt: 'I believe the demand for more biophilic design concepts, which incorporate nature into design, will continue. Research from the National Trust highlights the importance of prescribing nature for mental health and wellbeing, and I believe organisations can apply this theory to their workspaces.'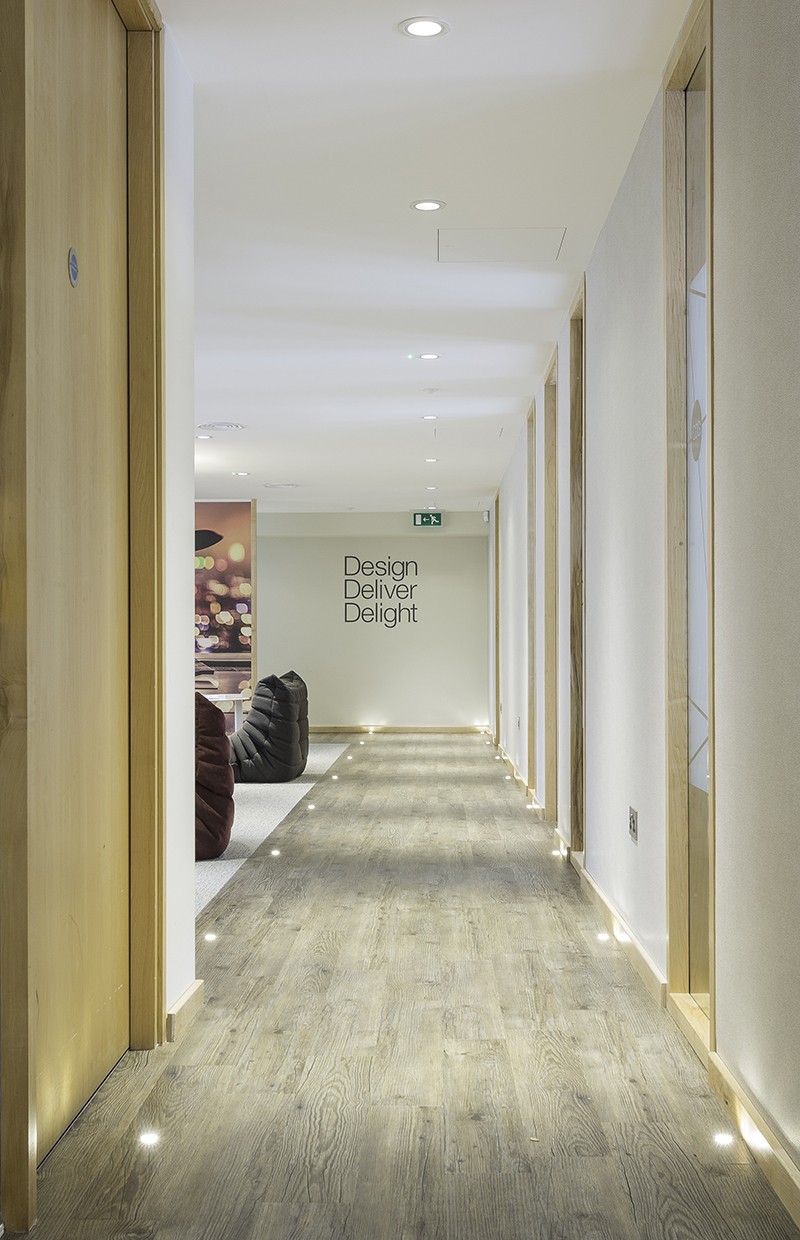 How should organisations apply a healthy environment to their workspaces?
Rob: 'To begin, I would suggest maximising natural light and incorporating nature into their buildings both indoors and out. Plants and greenery within the office, careful placement of desks – moving away from a boxy grid layout – and also access to an outdoor space are all good options for offices looking to make an instant change to the work environment.' 
How do you approach a commercial redesign that incorporates healthy workspaces?
Matt: 'With any project, we work closely with the client to imagine the end-user experience. Whether that is a customer or an employee, we will consider them closely, ensuring we focus on certain factors such as comfort, ease, light and pleasure. Our design should contribute to all these factors. We really dig down to consider what is needed to make their working life easier.'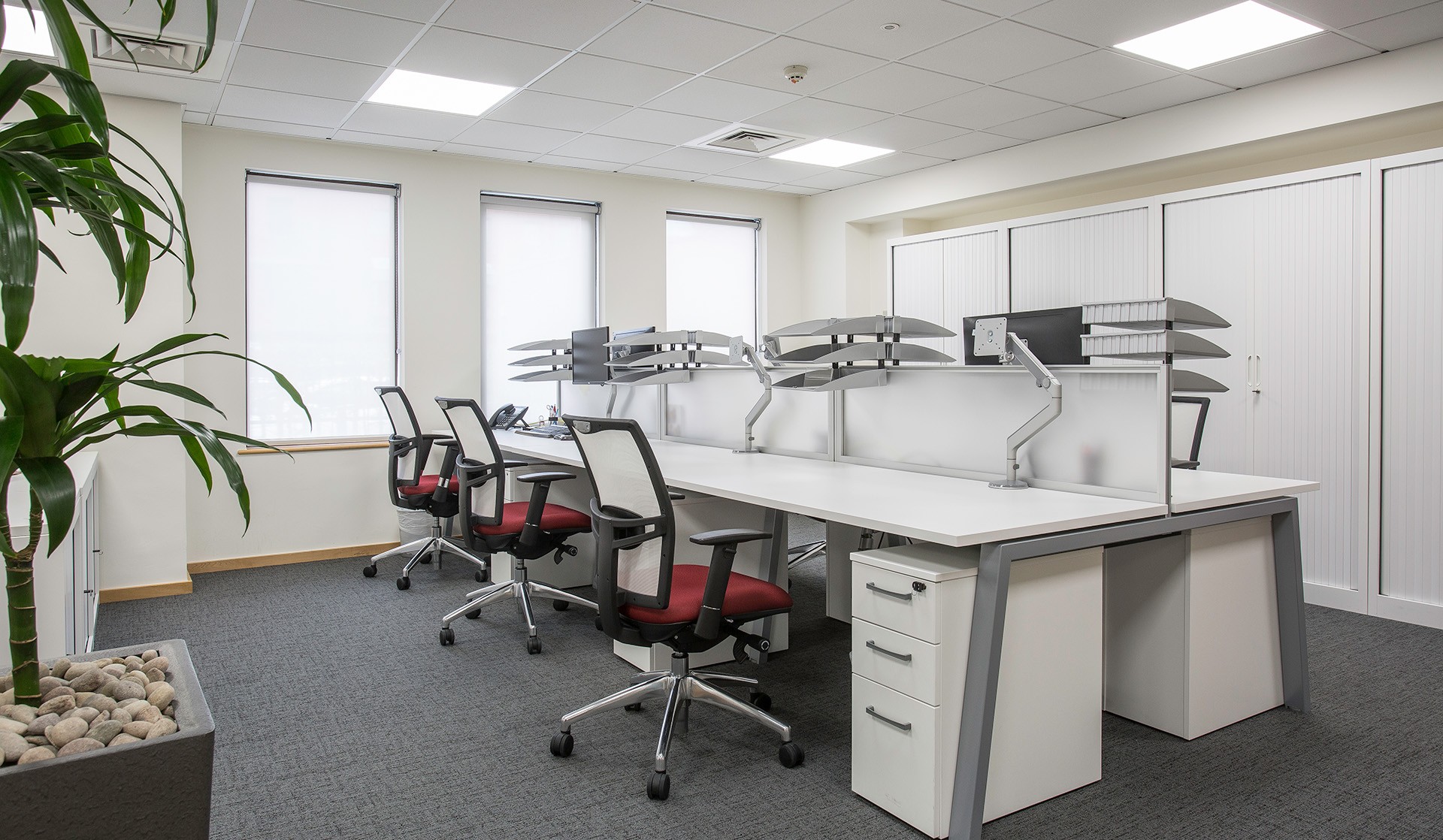 What type of requests for healthier workspaces do you get from commercial clients? 
Rob: 'For our last commercial re-design, we installed a comfortable break-out area with soft seating and a warm, inviting colour palette. We also get a lot of requests for sustainable, long lasting furniture installations and we've found the need for a more environmentally friendly, ethical space is often a high priority for the employees themselves. The space you work in should be inspiring.'
What would you suggest to a large company looking to completely overhaul their traditional workspace? 
Rob: 'If you're looking to make some simple changes then first consider the amount of natural light and space you have, and if you can increase it. Can you move workstations into more pleasant areas, or can you create a garden or break-out area for your staff? 
If you're thinking of making bigger changes, I would consult an interior designer – we can offer honest practical advice about how to best utilise space and how to make it flow. We can also help you to avoid making costly mistakes and suggest the best ways to maximise the potential of your budget, often using some simple, meaningful techniques. 
We are specialists in creating perfectly-fitted cabinetry which can work ergonomically with the worker, and also provide a beautiful space to work in. Aesthetics matter hugely to workers – and the days of grey open-plan desk grids are out. The flow of the workspace is also important – it should feel good to move around in and be in. And tiny poky kitchens aren't a great idea either. Workplaces with custom-designed internal cafeterias, for example, are a huge bonus for workers. And happy workers make good business.'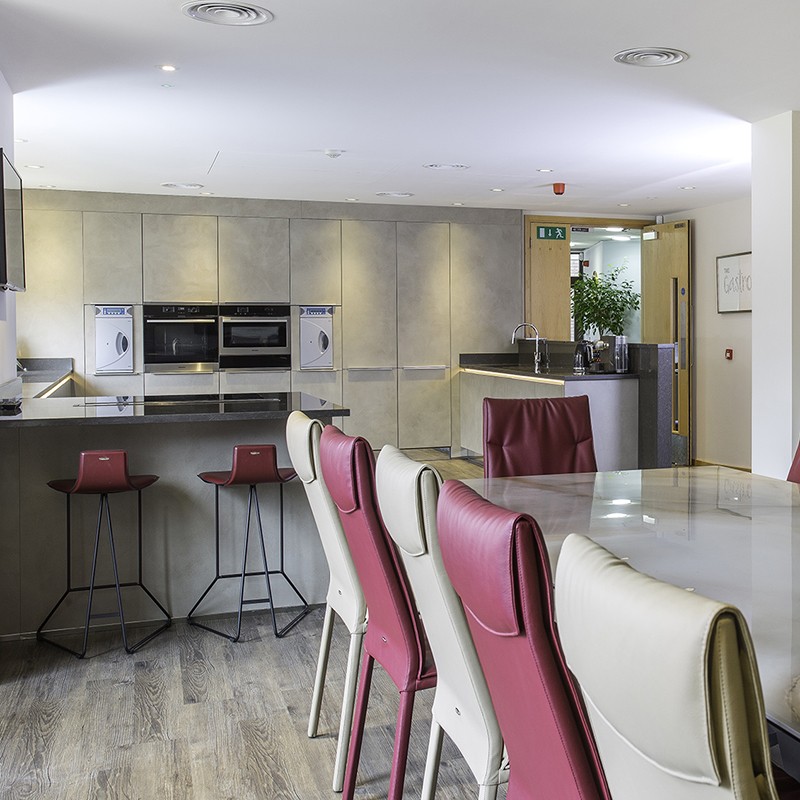 Commercial Projects
If you would like valuable, practical and helpful interior design advice about how to rework and revive your current workspace, at home or in the office, please contact us for a chat and quotation.  
CONTACT US