Client:
Private, Residential
Location
Surrey
Photos
by Ed Kingsford
The bathroom in this Surrey home waited patiently for 15 years for its turn to be renovated. The client wanted a classy and elegant look, with a feature bath and a tranquil atmosphere.   
'I love my new bathroom – it's everything I wanted it to be, both elegant and calming.'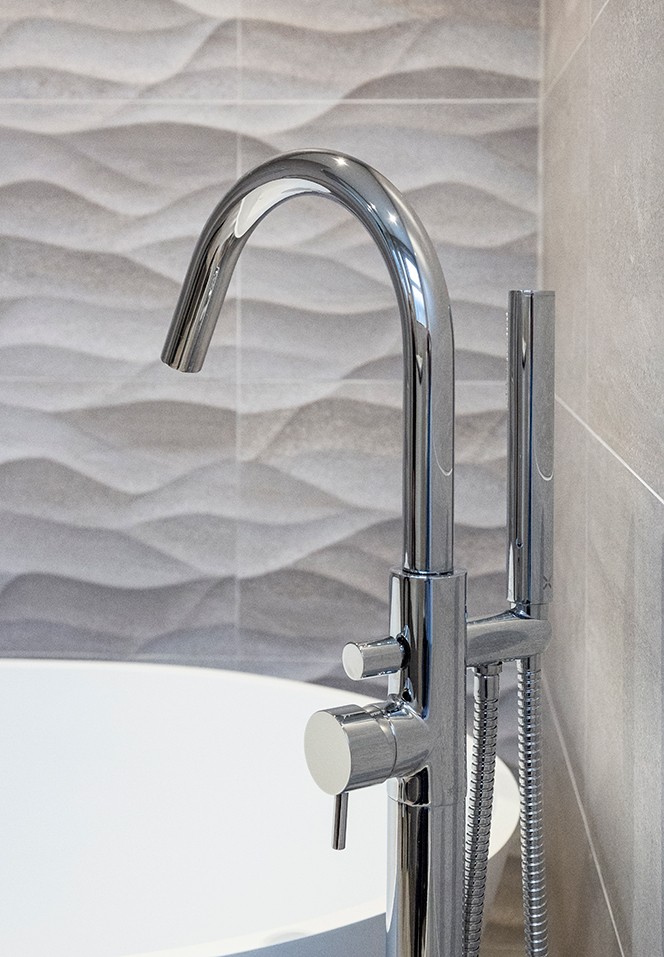 How we made it work
We completely reconfigured the layout of the bathroom for a more successful flow and feel. The dramatic new bathtub is now the centre of attention, with its prominent oversize hanging tap and handy towel rail at the end. We also slotted in a separated shower. The mood is elevated using Collingwood LED mood lighting, which highlights the stylish Porcelanosa feature tiles. The soft subtle tones and simple reorganised layout make this room feel spacious and relaxing. We think it was worth the wait. 
Thinking about lighting is essential in interior design – but bathroom lighting can easily be overlooked. Lighting completely alters the mood of a room and highlighting certain objects and aspects is a crucial part of how we work, whatever the room.
PROJECT GALLERY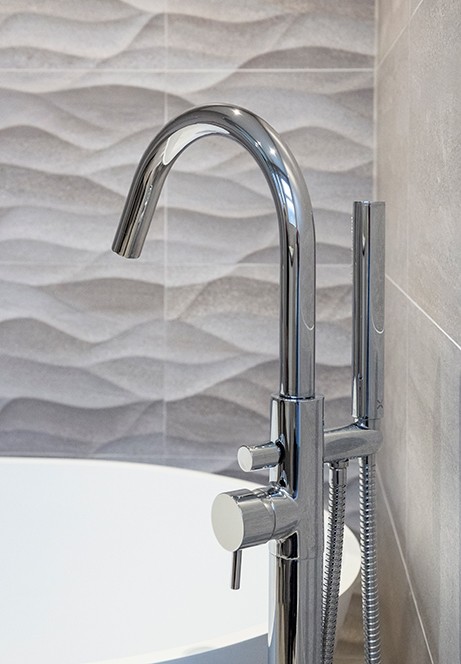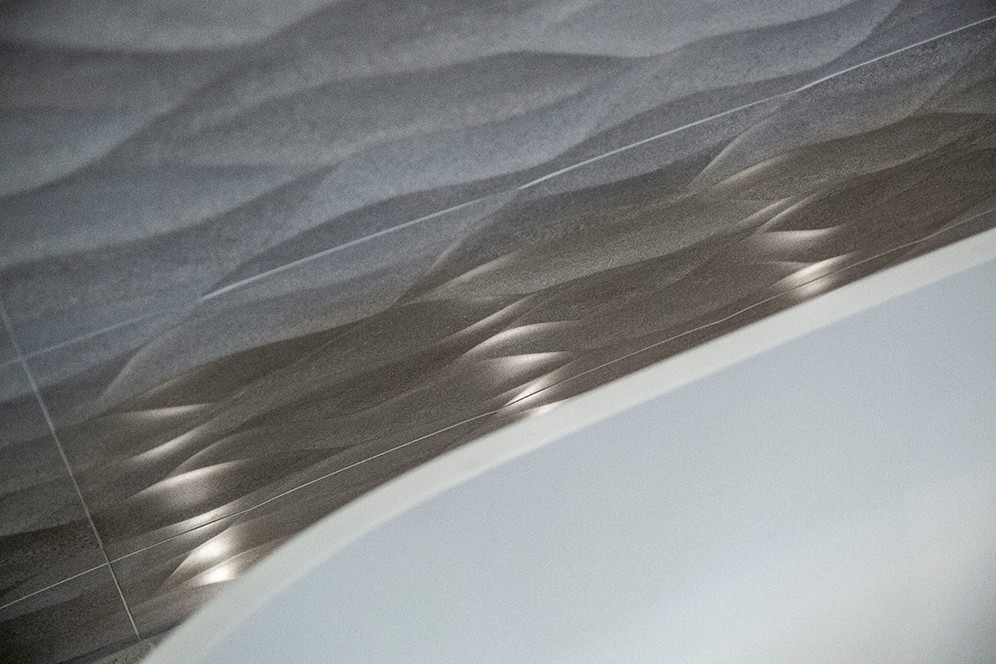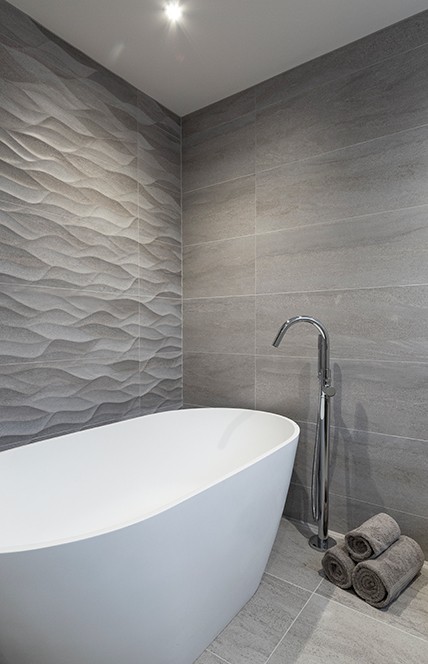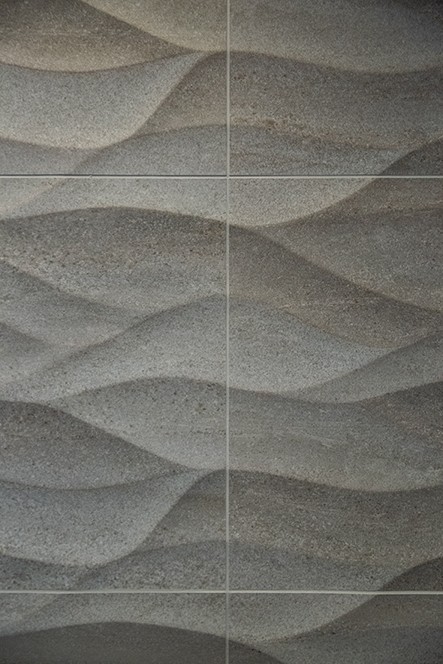 SERVICES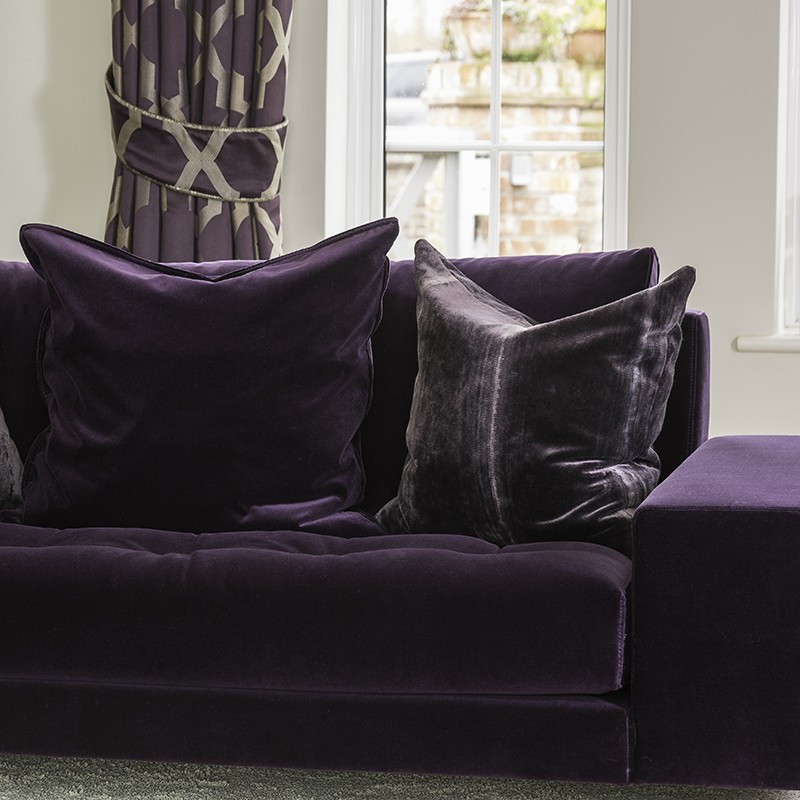 Residential
Whatever your interior style, aesthetic preferences, or lifestyle, we can give your space new energy and improve the way you live. Our interiors work, feel good to be in, flow well and look wonderful. No matter what your style of building, or where your property is located, we have the skills and know-how to transform the interior and add a dash of wow factor.

If you're considering using our interior design services for your residential project, click below to find out more about what we offer.

DISCOVER