Q&A with Waters Baths of Ashbourne
Hand Crafted
Here at Design'd Living, we really love makers who create one product and do it exceptionally well. Let us introduce Lee Frost, Director of Waters Baths of Ashbourne. His company produces a range of the most beautifully elegant baths available. They're a favourite choice of Rob's here at Design'd Living when he's designing sleek contemporary spaces. Find out more about the company and what makes them tick from our conversation with Lee, below.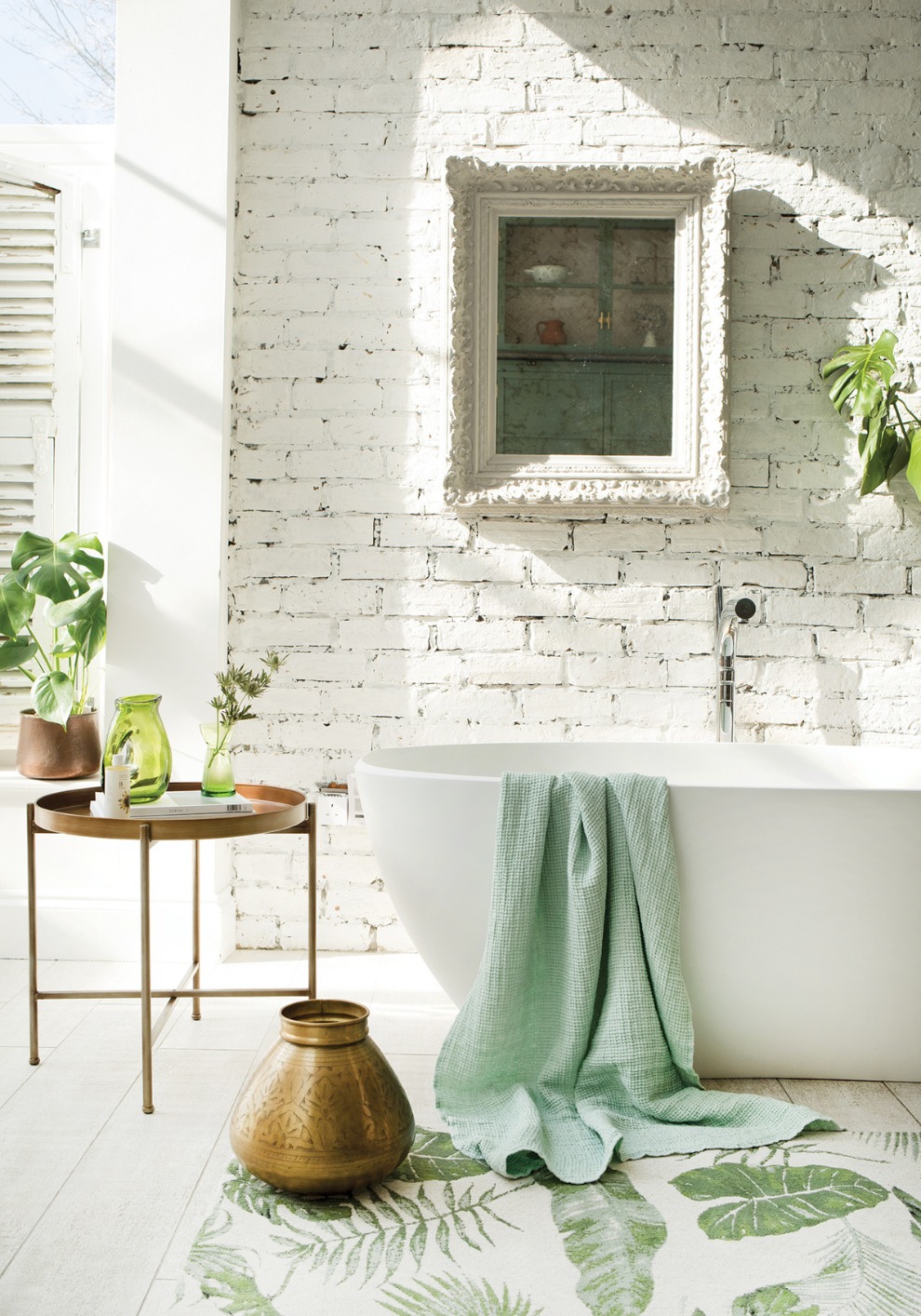 What's the story behind Waters Baths of Ashbourne?
Established in 2014 and located on the edge of the beautiful Peak National Park in Ashbourne, Derbyshire, we take our inspiration from the surrounding dramatic landscape to create beautiful contemporary bath and basin designs. Placing design and longevity at the forefront of our business, our designs fuse form and function to create baths that can be looked forward to taking; a moment's pause to relieve stress and contribute to a tangible sense of wellbeing, year after year, Our collections are gently evolving to ensure that our products not only suit a wide range of room sizes and budgets but try to strike a balance between a moment of indulgent luxury at bath time with the impact this action may have on a wider scale. Taking cues from the nature that surrounds us where even the smallest positive steps can promote a shift, we're working hard to move forward to develop more sustainable practices and products without compromise.
What's your USP would you say?
We pride ourselves on the fact that we have our products on hand and available, ensuring that delivery to site is the next day. It means that time frames can be kept on track and with a minimum of stress for everyone involved in the project Seeing as we take great care to ensure our baths are manufactured to the highest possible standards it makes sense that providing great service is of equal importance. We understand why and know that timeframes need to be kept on track; we certainly don't want an important element such as a bath or a basin to have a negative impact at any stage of the installation. We want people to not just have a bath – but love their bath. You can't love a bath that hasn't arrived!
Tell us about some of the different materials you use for your baths and why?
Because we have a number of different collections to ensure that our baths suit a wide range of room sizes and budgets we use different materials across our collections. The timeless forms of our freestanding baths and basins in our Elements collection come in a choice of either DQ cast stone for a beautiful matt finish or M+ cast stone with a gloss finish. Incredibly robust and luxurious to the touch, this natural, sustainable stone feels as good to the touch as they are to the conscience. Not only is the likelihood of these baths being replaced drastically reduced, but any scuffs or marks they may acquire during years of service can be simply buffed away. Flawlessly beautiful, this material retains heat so efficiently it allows you to linger longer in the bath without having to top up with extra hot water.
All our other collections – i-Line, Natura and Space – are crafted from Lucite® acrylic. Warm to the touch, and resistant to scratching and UV damage, our seamless, single-piece baths deliver blissful bathing, year after year, guaranteed. As you would expect from a material developed by a subsidiary of the Mitsubishi Chemical Corporation – a global leader in the design, development and manufacture of acrylic-based products – this material is backed with a very clear and robust strategy on improving environmental and social sustainability in order to achieve maximum impact and progress by 2030 and beyond. All our Lucite® acrylic baths are 100% recyclable so that we know that in the future our baths will not end up in landfill but take their place within the circular economy to benefit future generations.
What do you like about working with Interior Designers?
Honestly? It's one of my favourite things. I love the diversity of styles and solutions you get working with a broad spectrum of really talented individuals. It's genuinely exciting to see how they integrate our products into their bathroom design. Obviously, they know it will invariably look amazing, but having the skill to take on board the logistical requirements of the space, the customer's vision along with juggling the budget to turn it into something really special is a tremendous talent.
What's your favourite style of interior?
It has to be contemporary. Simplicity, purity and clean lines do it for me; I find the flow, spaciousness and lack of clutter in a room help promote my sense of calm and happiness.
What are some of the biggest bathroom trends we should be on the lookout for right now?
With space in UK bathrooms often at a premium, the demand for space-saving pieces is continuing to grow. Creating space or at least an illusion of space makes even the most compact bathroom feel welcoming and calm. Wall hung storage and countertop basins fuse form with function, freeing up floor space and giving the appearance of uninterrupted expanse. Freestanding baths in a range of sizes to broaden the scope for bathroom design, along with corner set and hybrid shower baths that are as practical as they are beautiful. Combining a shower and bath in one ergonomically designed unit transforms the luxury of a freestanding bath into a practical, money and water-saving option.
We're also seeing an upswing in more sleek, angular shapes in the bathrooms; a style that suits both traditional and contemporary settings. Whether matched with mid-century modern grid tiles and brights inspired by the Bauhaus movement or softened with more muted tones, patterns and textures; it's a shape that works beautifully for both. With this in mind, we've just recently re-launched our Pool freestanding bath to join our i-Line collection along with the addition of our new Skye shower bath to our Space Collection. We're ready to deliver classical, clean lines with contemporary gusto.
Do you have a favourite place to be? (building/hotel/country – anything anywhere that inspires you)
I think I'd have to put the Isle of Skye at the top of my favourite and most inspirational places to go. The drama of the landscape – untamed, wild and rugged; hewn by nature – is impossibly beautiful. It's the raw beauty, incredible light and big skies which- for me – are hard to beat.. And that's before you add into the mix the incredible medieval castles and picturesque fishing villages that couldn't exist anywhere else. I find it visually emotional – just magic.
Do you have any upcoming exciting new collections?
Having re-launched our popular Pool freestanding bath and brought out Skye – our new hybrid shower bath in the last few months, we're able to concentrate on the next projects. The wheels never stop turning… but you'll have to wait and see!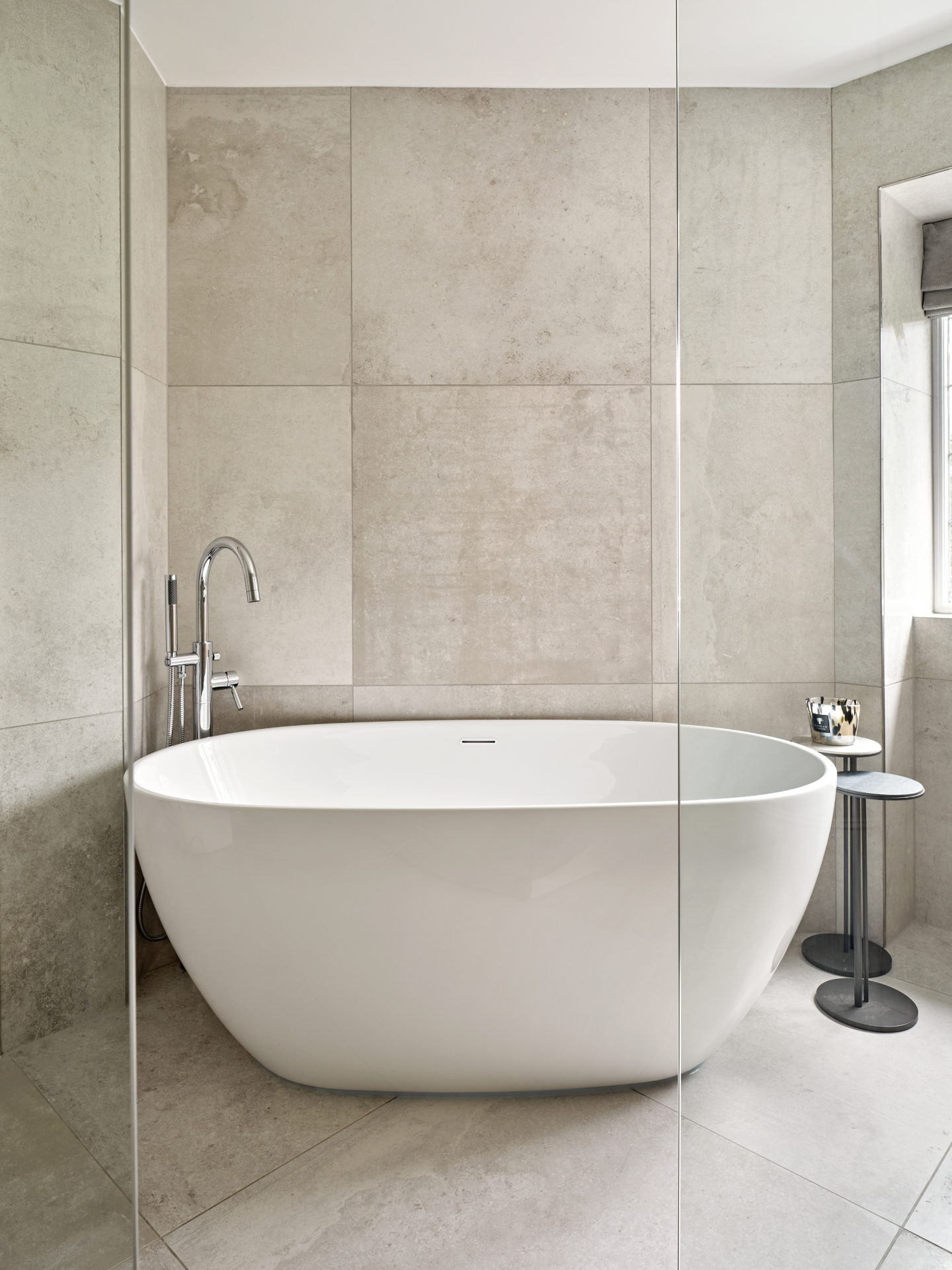 Waters Bath Featured in Glade
Take a look at how we incorporated this stunning freestanding Waters bath into our recent Glade project.
Glade
You can check some more about Waters Baths of Ashbourne here:
www.watersbaths.co.uk
or follow them on Instagram:
Feeling inspired?  Get in touch with us today to discuss ideas and inspiration!