Client:
Private, Residential
Location
Ascot
Photos
by Nick Smith
Our clients wanted to update and renovate the interior of a property that they designed themselves, 20 years ago. Five bathrooms and a home office particularly needed re-energising. We came up with fresh design concepts for these spaces, following a brief to create a modern look with a timeless finish that would stand the test of time. Increased storage was a priority, as was reconfiguring the spaces to flow more effectively. Our design suggestion was for a seamless look, with a feel-good modern flow and successful storage.
Design'd Living's attention to detail, from the concept design stage, through to the selection of materials, the preparation of comprehensive tender packs and exacting standards of finish is extremely impressive. The overall level of service is outstanding and we're so pleased with our 5 new stunning bathrooms.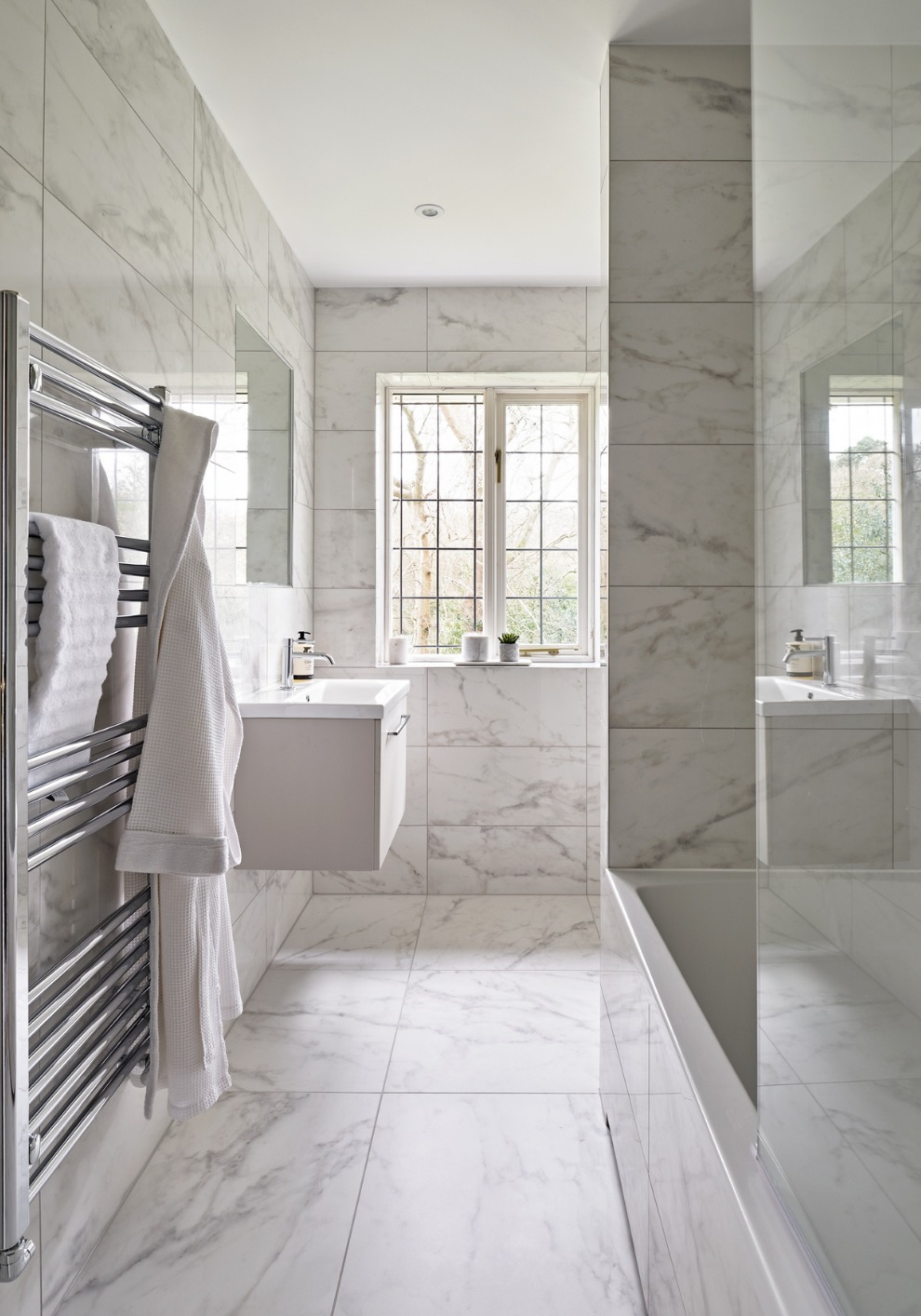 How we made it work
Following our initial concepts, we discussed ideas with the clients until everyone was happy with a final design.
The study was a totally bespoke design by us, shaped into reality by our cabinet-maker partner. Finishes, furnishing and details sourced by us include marbled Florim tiles in the bathrooms, and elegantly simple Codis bathroom furniture, with the freestanding modern bath from Waters Bath of Ashbourne. The Armani Grey porcelain tiles are from Cerim, and mirror cabinets from HiB. LED lighting from Collingwood Lighting creates the mood throughout, and all delivery and plans were set into stages in line with the construction timescale.
Our clients have a great deal of technical knowledge, given that they designed the house themselves, so they were able to read into many of the details. We spent a lot of time developing the technical specifications, so every detail was fully accounted for in the plans. This was then used to create a tender pack for construction and third-party specialists, giving precise information. It also enabled the planning of an accurate and clear timescale and cost projection, without the budget veering.
The final look and feel of the refurbishment is of timelessly elegant design, achieved with precision planning, bespoke cabinetry, high-end materials and perfect finishes.
PROJECT GALLERY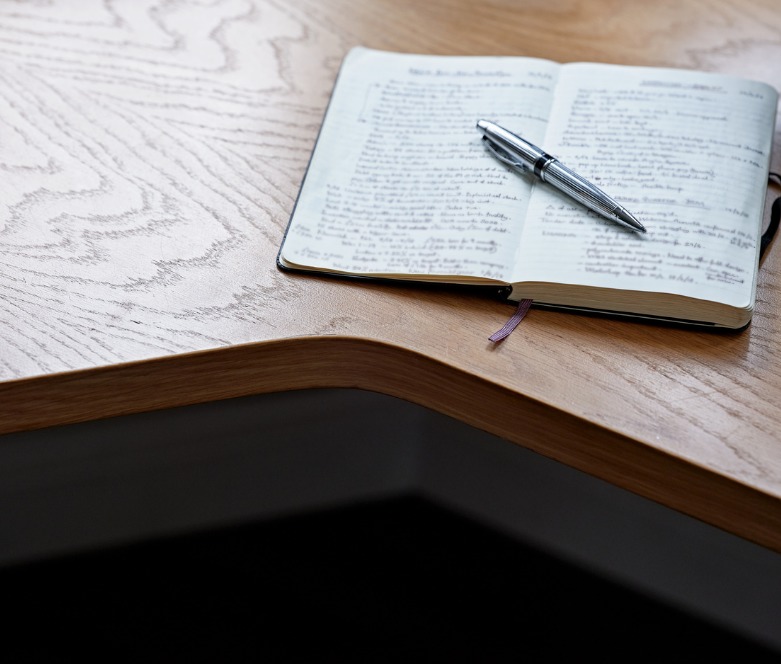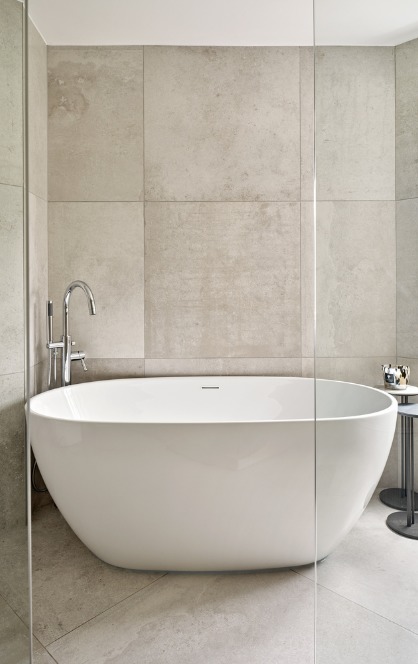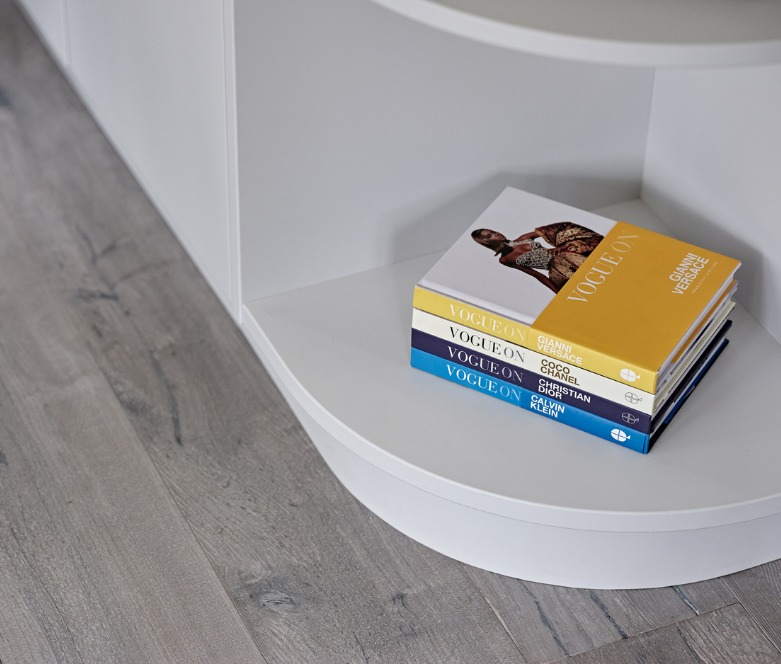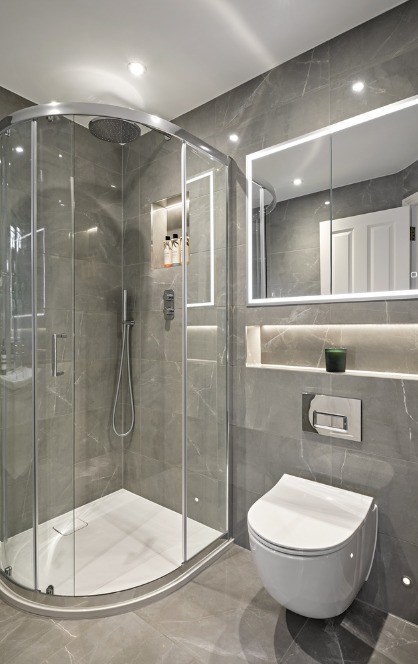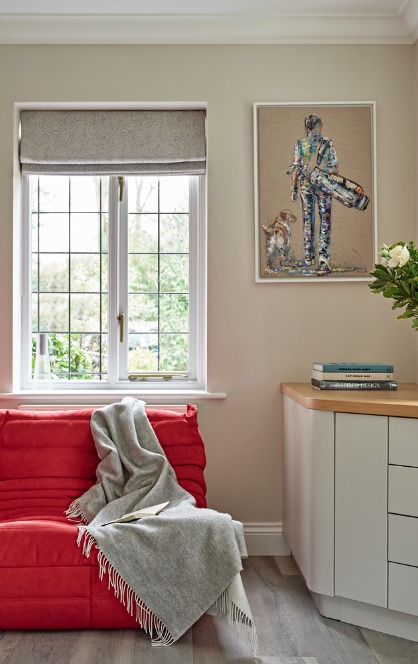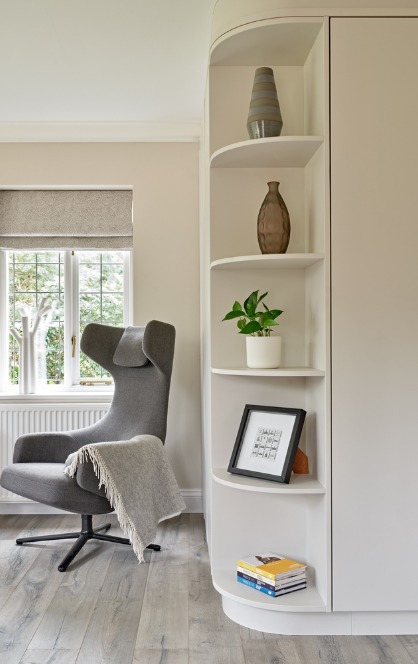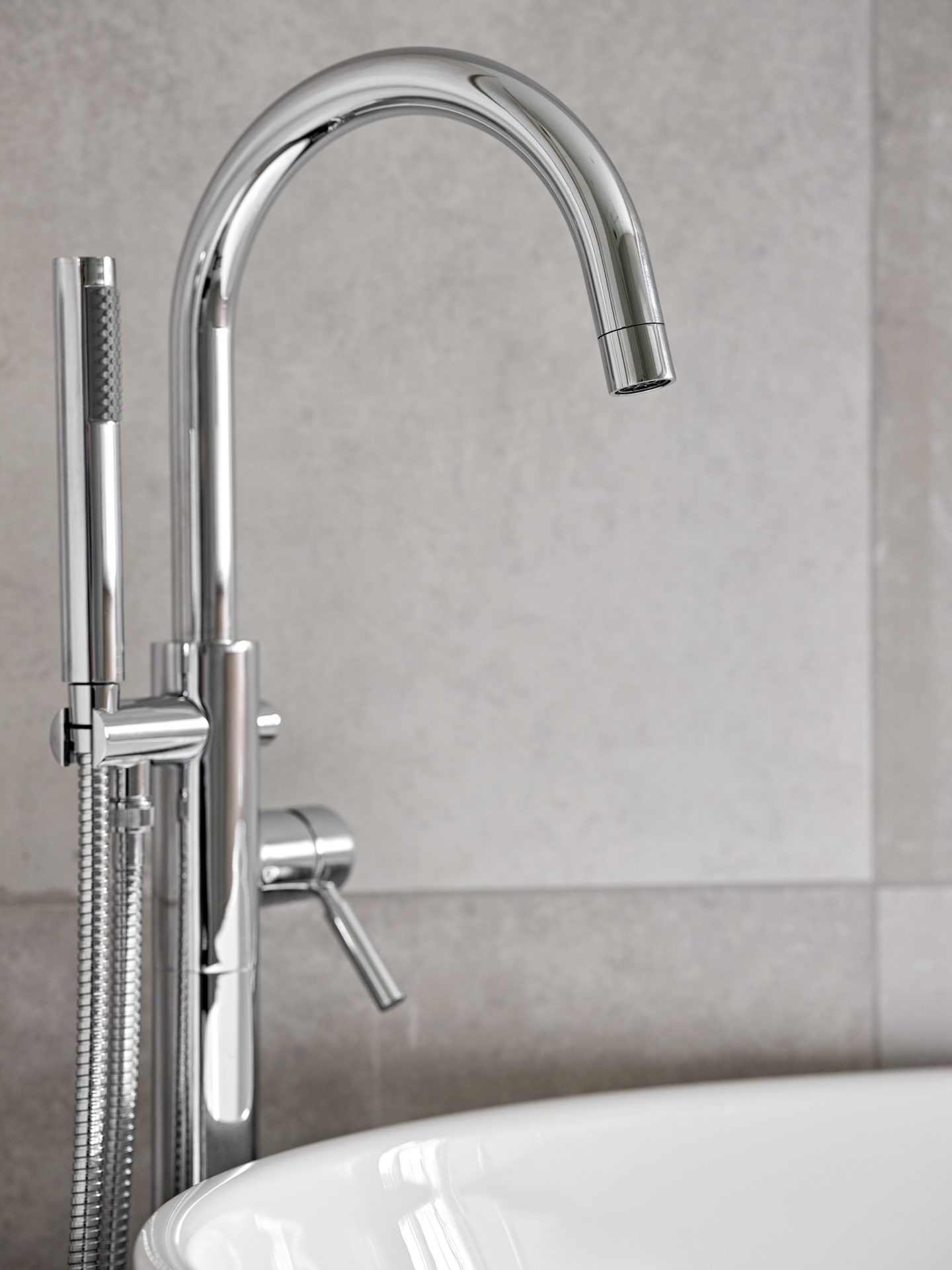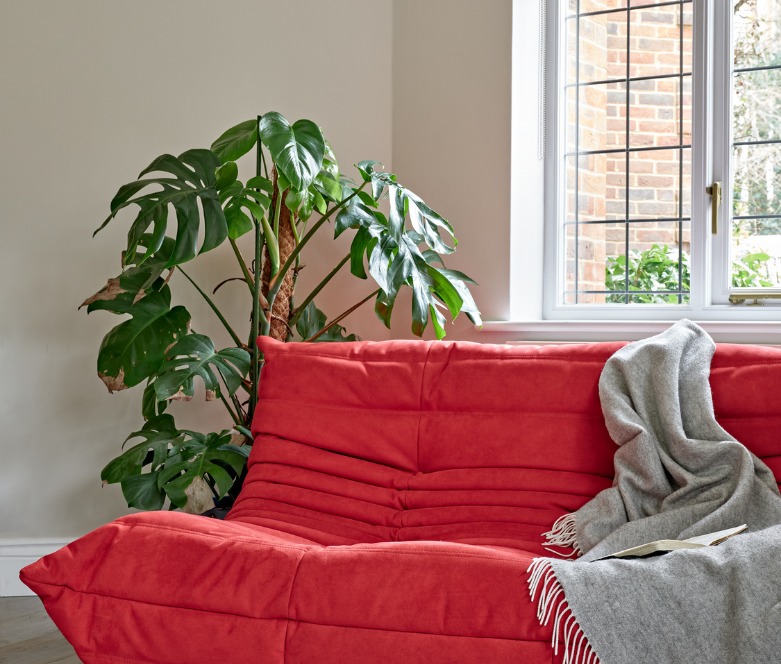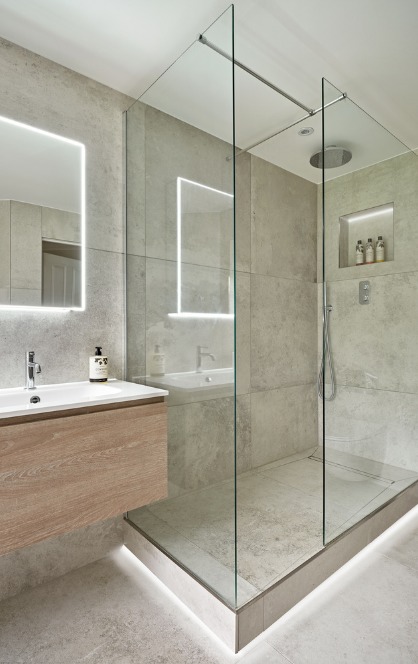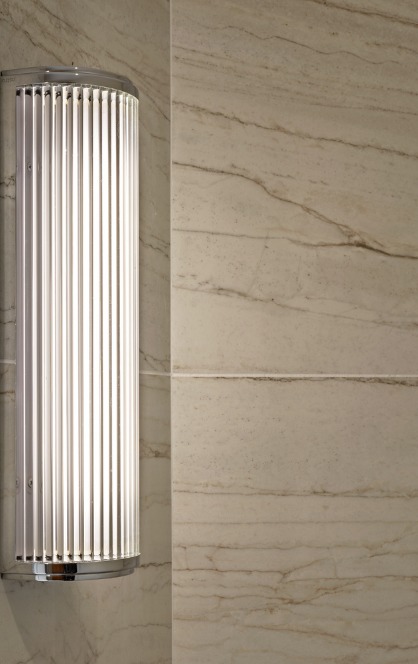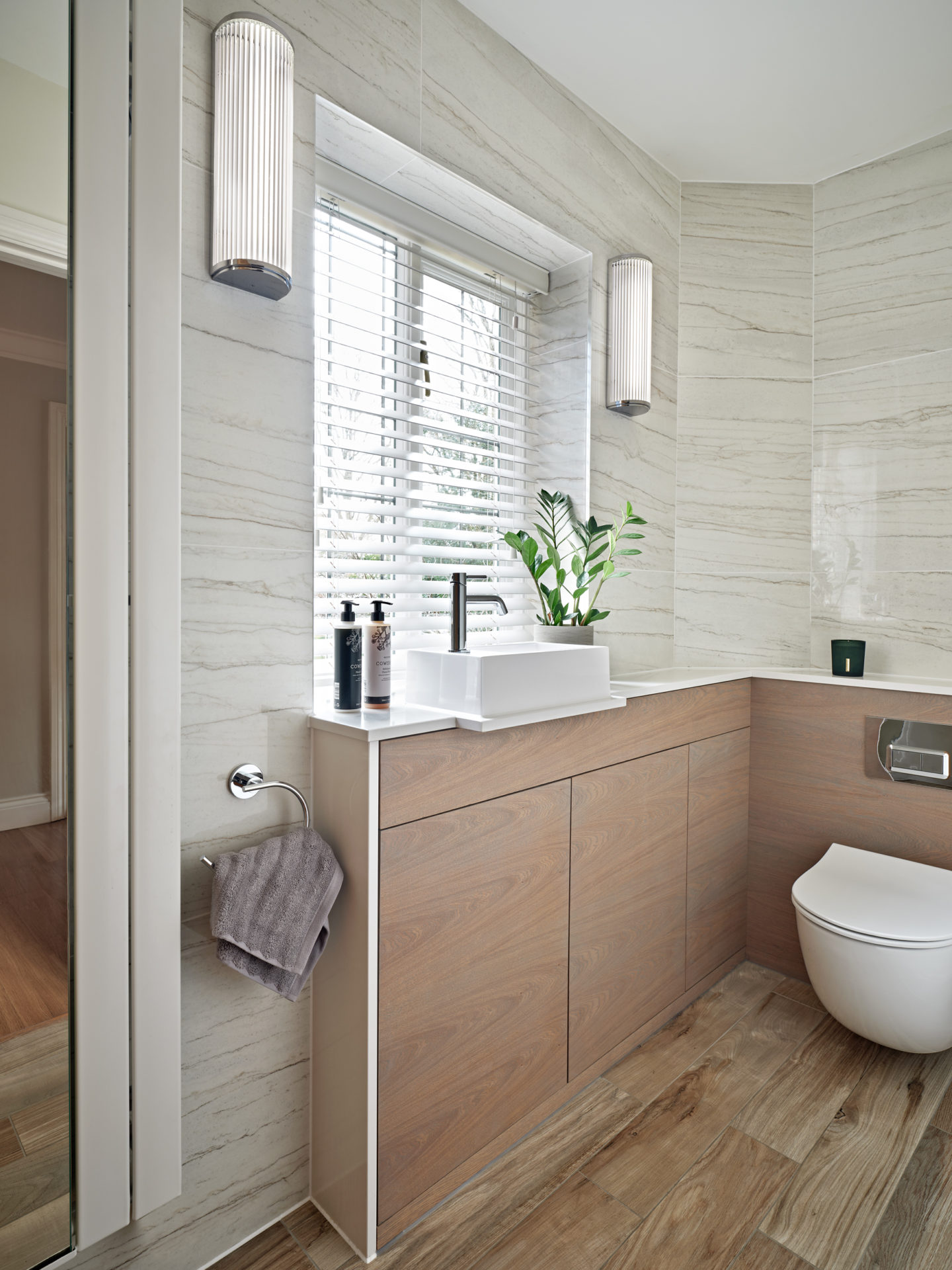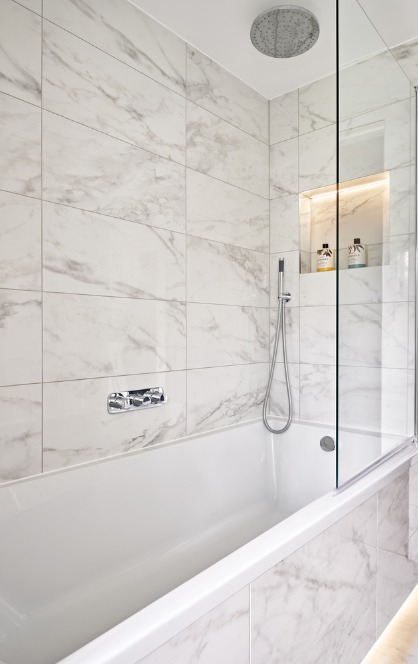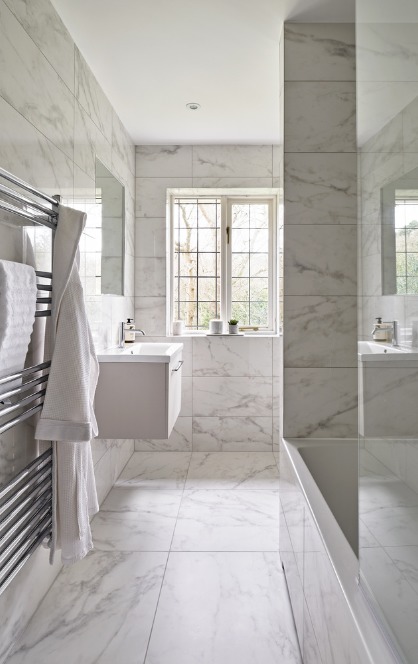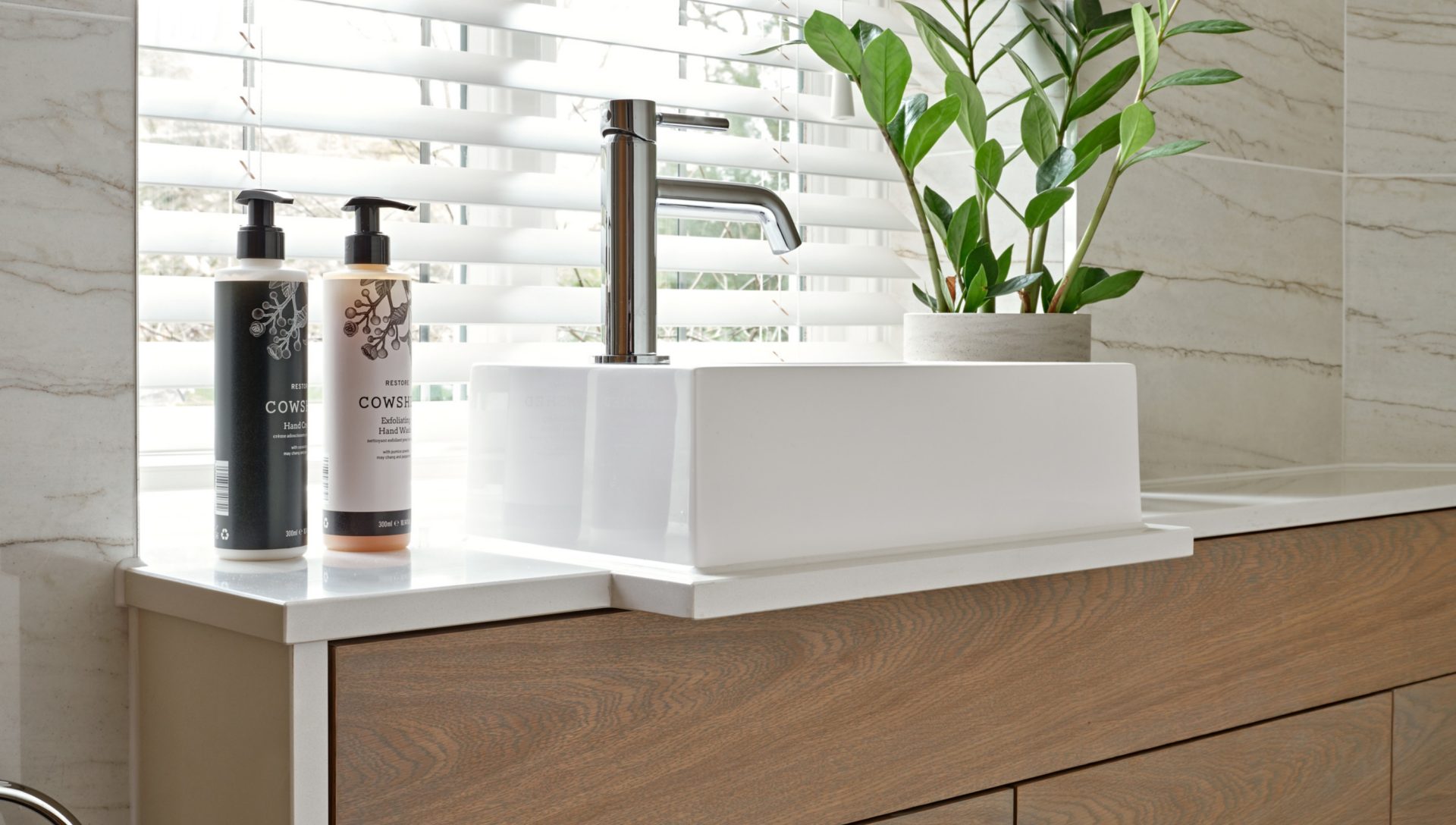 SERVICES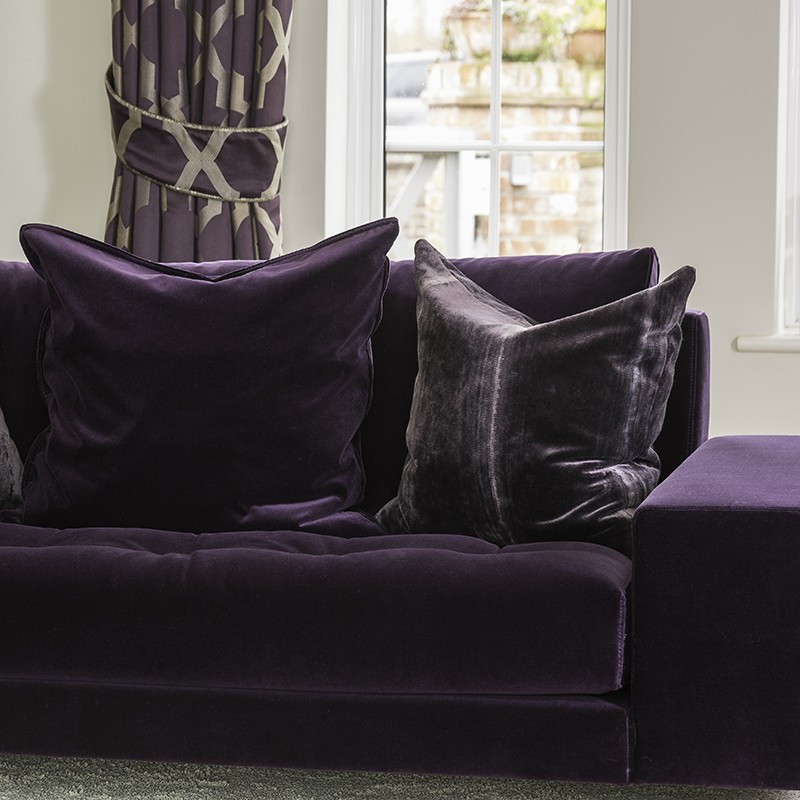 Residential
Whatever your interior style, aesthetic preferences, or lifestyle, we can give your space new energy and improve the way you live. Our interiors work, feel good to be in, flow well and look wonderful. No matter what your style of building, or where your property is located, we have the skills and know-how to transform the interior and add a dash of wow factor.

If you're considering using our interior design services for your residential project, click below to find out more about what we offer.
DISCOVER