Client:
Private, Residential
Location
Cheshire
Photos
by Nick Smith
Videography
by Vigo Jansons
Our client came to us with clear objectives for this exceptional ultra-modern complete home conversion. They wanted a very social space to accommodate the whole family's needs, with a flowing open-plan ground floor that linked seamlessly with an outdoor entertaining area for fun-filled summer living.
Each bedroom had to reflect the individual preference of the person in this family home, integrating substantial bespoke fitted and walk-in wardrobe space, and with personalised en-suites attached. All bedrooms needed to be practical, cosy, spacious and comfortable.
Tech was also a significant part of the brief, with sophisticated integrated systems required for the whole house, from heating and cooling to linked Sonos speakers, multi-layered scene lighting, as well as advanced security systems. We worked in conjunction with IDS Group to design-in the right luxury lifestyle technology systems for this project.
The overall look was to be cool, modern and sophisticated, easy to maintain and practical, with a sleek and impressive tone. Our total interior redesign included floorplans, landscape design, a bespoke staircase, lighting design with statement pieces, extensive cabinetry, all surfaces, a complex integrated tech and security system, luxury finishes in interesting materials and colour palettes, artworks, dressing and furnishings, as well as overseeing all works.
This has been an extremely successful project, with everyone involved working together in harmony and completing work efficiently and smoothly. The clients are thrilled with their new home and how the whole house – from extensions, redesign of what was there and a totally new outstanding interior – now works in a beautiful minimalist cohesion.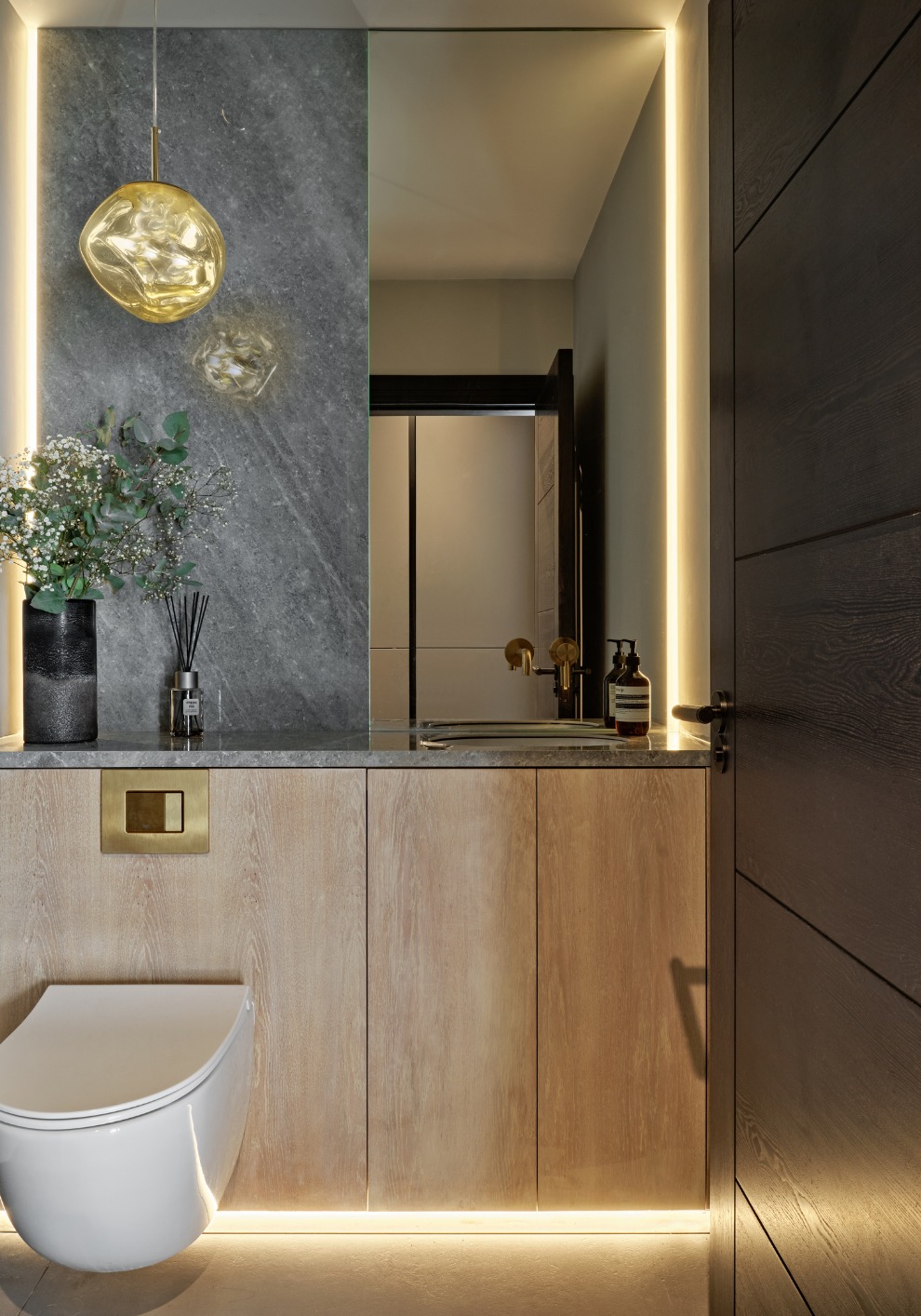 How we made it work
This was an interesting project to work on for many reasons. Firstly, the challenge was set as planning permission was denied to demolish the existing house and start again, so we worked with architectural designs for the reworking of the building that was there. We oversaw the complete works, having designed the entire interior architecture, from floor plans, to bespoke stairway, lighting, ceilings, extensive integrated hand-made cabinetry, doors, surfaces, fittings and furnishings and dressing, as well as management of third-party suppliers and consultants.
The client's key desire for a spacious central hub for all generations of the family to gather in was met with a flowing plan, and use of defined areas with harmonious materials and colour palettes. The kitchen area uses a fairly dark palette, which works because of the light flooding in from the large windows and skylight in the extension, and contrasts elegantly with the Caesarstone quartz work surfaces.
All our internal layouts were design and 3D modelled for the client. Details that give the wow factor include the bespoke fireplace from Ortal, landscape design in a compact space including cool outdoor systems and lighting, an outdoor kitchen and firepit area, the exceptional wine storage built as an under-stair feature, and the bespoke staircase and joinery throughout. This includes walk-in wardrobe space for the master bedroom in the loft conversion to exactly fit the client's needs, and the lighting design throughout, which is a key feature of this home contributing to mood and feel at different times of day. The integrated tech is also a vital part of the home, and working in tandem with the tech team needed careful planning and strategy.
Overall, this is a very successful new home, and the clients are delighted with it.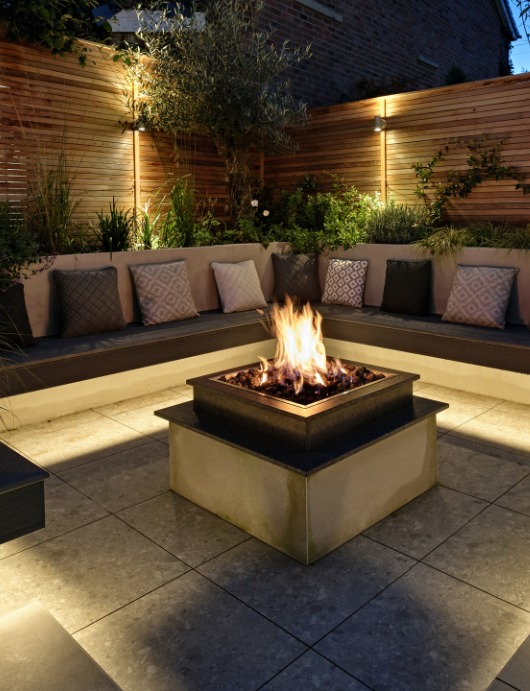 Outdoor Indoor Living
The outdoor entertainment space offers stylish lighting, excellent tech, and an easy-to-maintain outdoor kitchen. The holistic design means that from the moment you're through the automated gates, into the front door and living space, and out to the maintenance-free garden space, the whole footprint of the house feels integrated.
We worked closely with IDS group who have installed luxury tech systems throughout the house. These include a lighting control system, multi-room audio, heating and cooling integration, a data and network infrastructure along with wifi across the home and garden space, security systems which include CCTV, access control, an intruder alarm and a video entry-phone system. With excellent team work and problem-solving skills there was an efficient process to install everything on site. The clients were thrilled with how the scene for each space works and fits with the final finishes, and how their home was made secure giving them peace of mind.
Space Saving
Clever use of space is always key to our work, but was particularly so, here. This glass-fronted, subtly lit under-stair wine store still gives an impression of space as you can see into the attractively designed bespoke shelving and wine. It's an appealing feature in its own right, in an area that is usually boxed in with jumbled shelving and poor lighting.
The use of extensive bespoke cabinetry and built-in backlit shelving throughout becomes an appealing feature of this house. We always work to make cabinetry a beautiful feature in itself, as well as provide the exact storage that the client requires, from walk-in closets to utility spaces, media centres and display shelving, whether in a bathroom or a living area.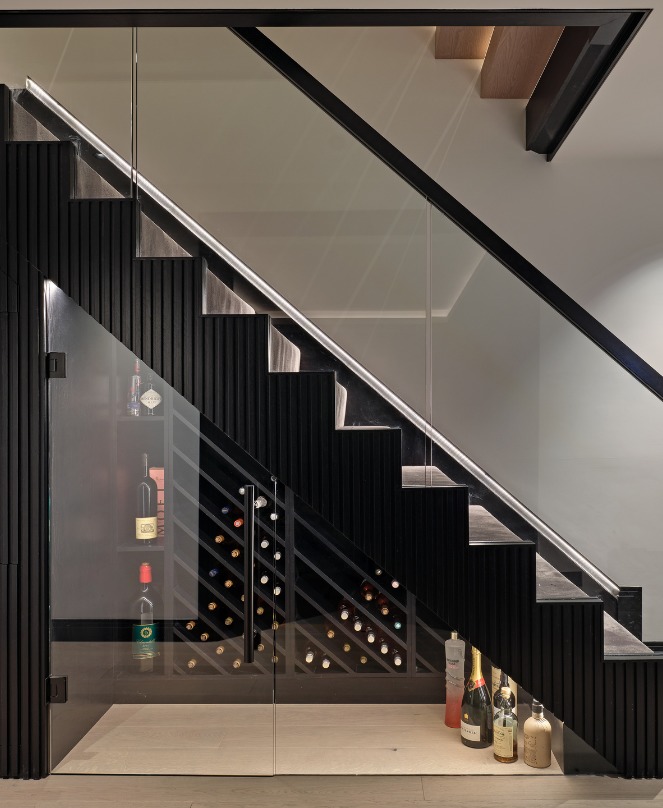 Tas Kyriacou, Director, IDS Group
One thing that stood out for me was the level of detail on all of Rob's designs. That helped us design our tech systems far more efficiently on paper. Rob has a great understanding of construction and the technicalities required for a project such as this one.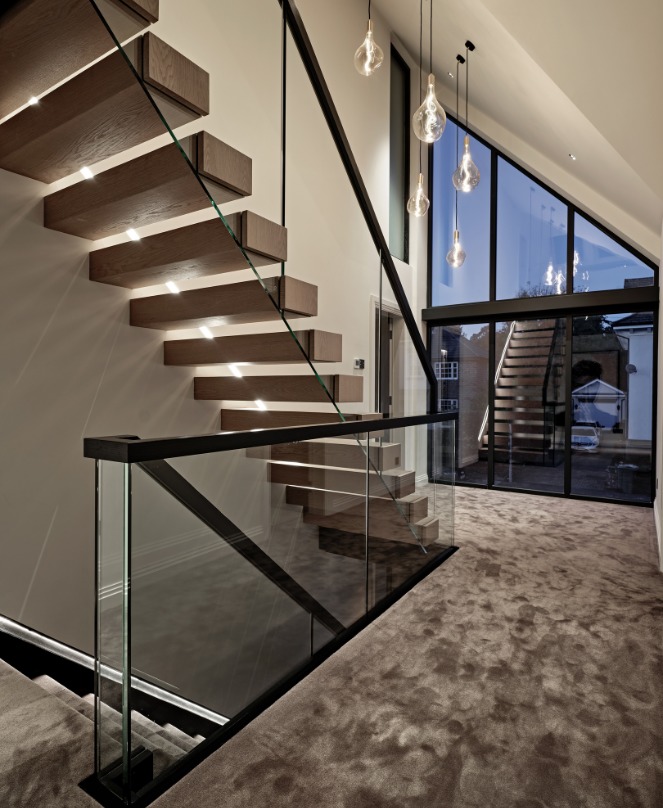 Connections
The bespoke staircase brings cohesion to the now three-storey home, complete with large loft conversion. The floating illusion of the timber stair with side-lighting offers elegance, and lets natural light flood through the space from the large apex window (with clever automated blinds) in the double-height hallway.
The surfaces throughout are both beautiful and practical. With a four-legged friend, the main area needed to be dog friendly (as well as have a utility space where he could be washed straight after a walk), and our use of Atlas Concorde and Florim tiling works well. Marble bathroom tiling provides minimalist elegance.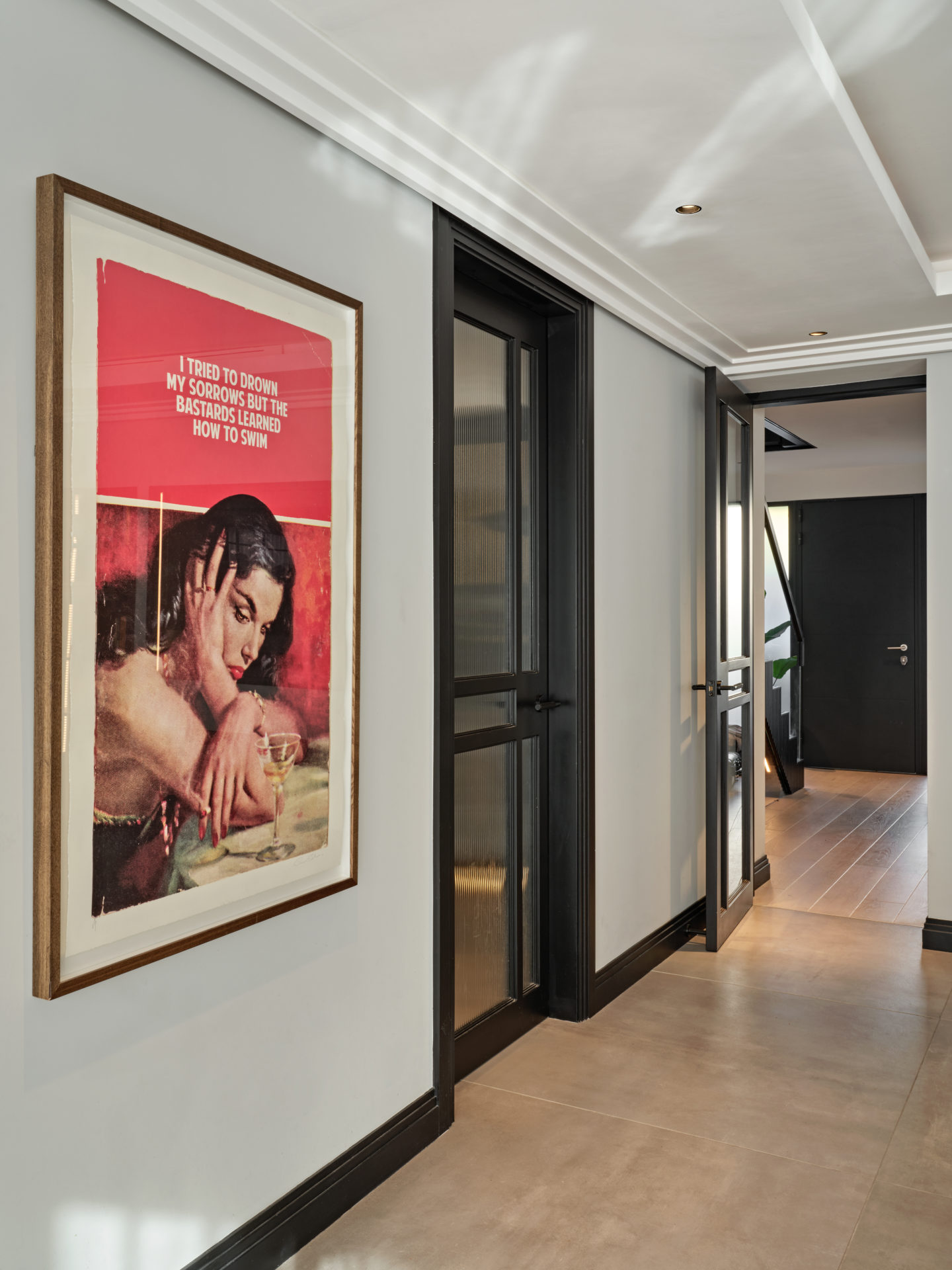 BIID Interior Design Award
We are thrilled to announce that this project has been shortlisted for a prestigious BIID (British Institute of Interior Design) interior design award. This recognition is a testament to our team's dedication, creativity, and commitment to excellence in every aspect of our work. You can view to submission by following the link below.
BIID Shortlist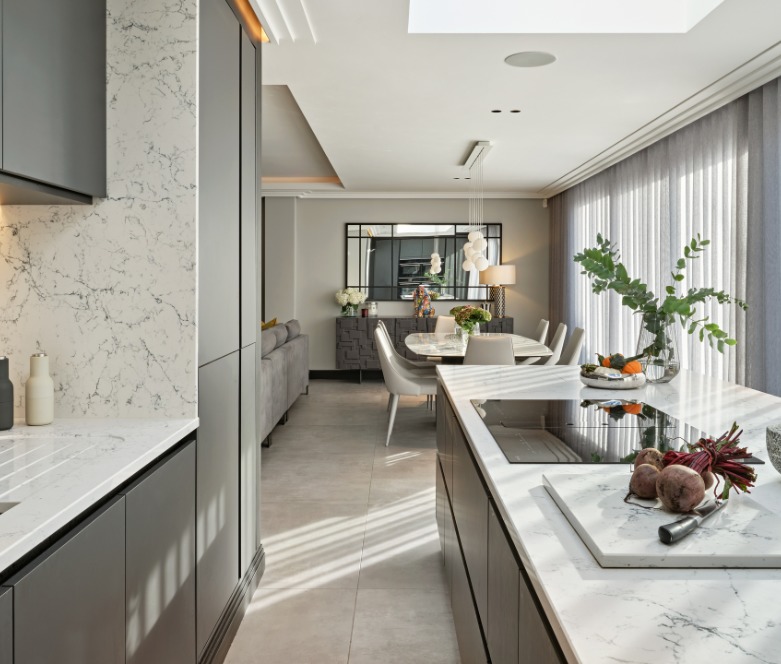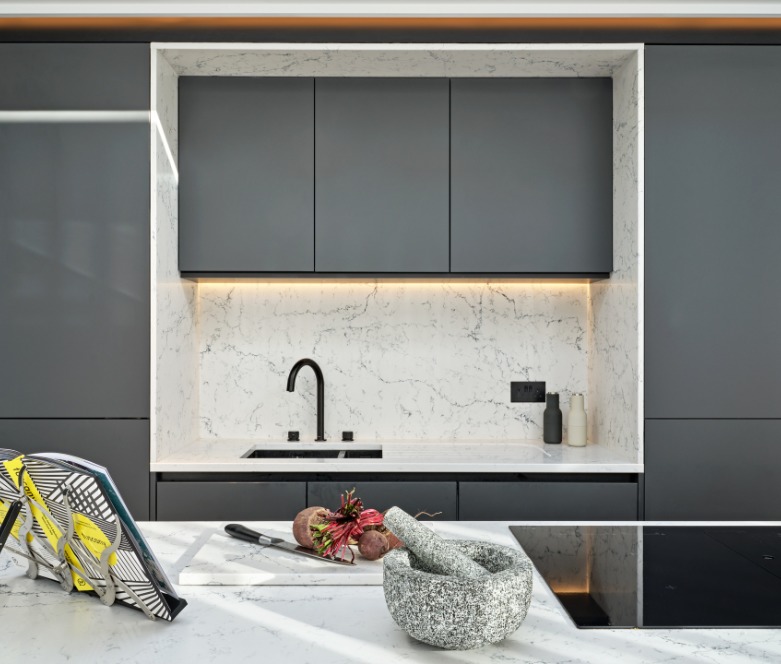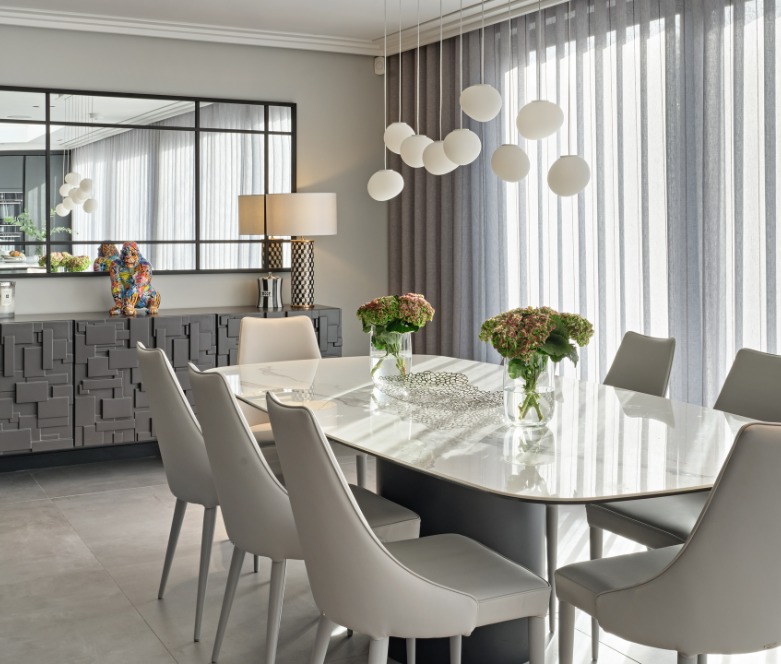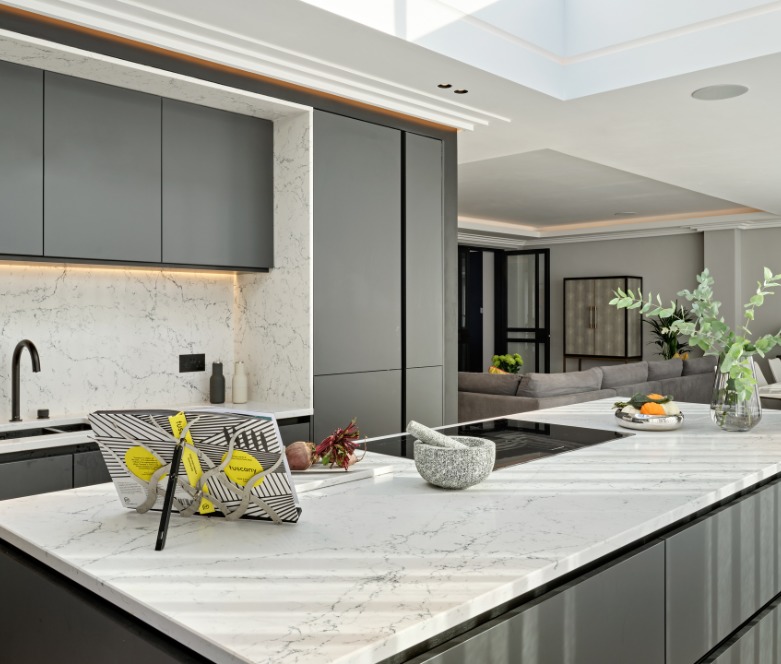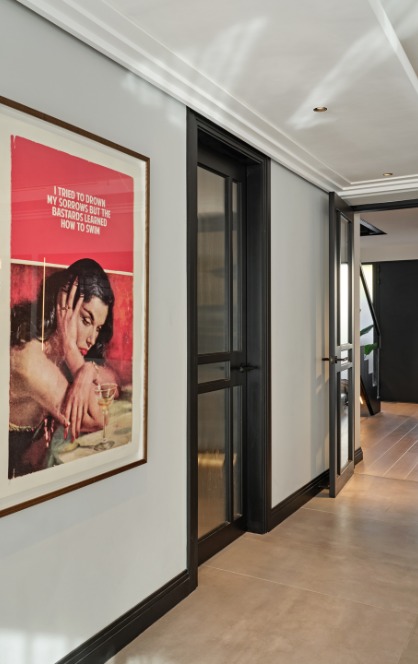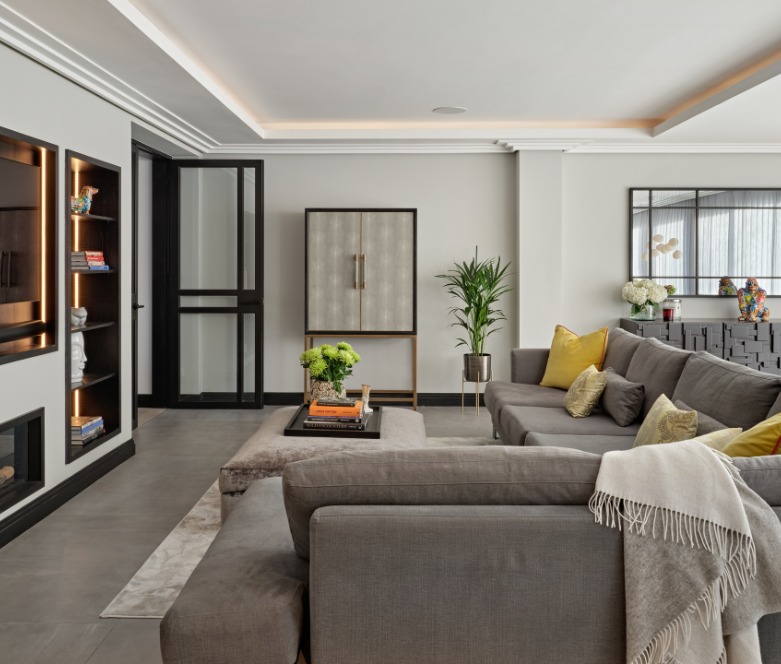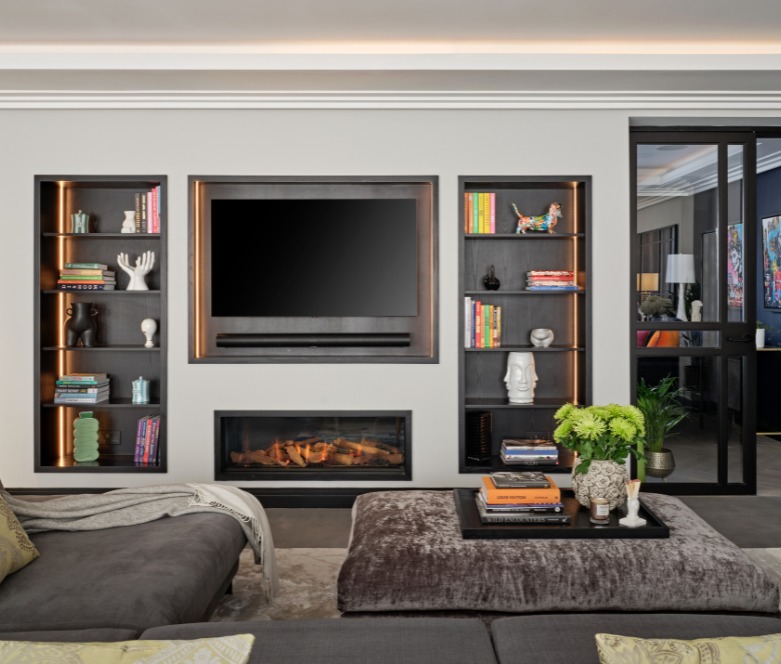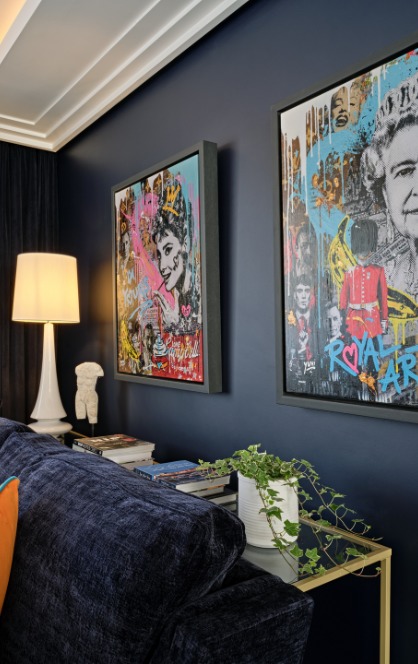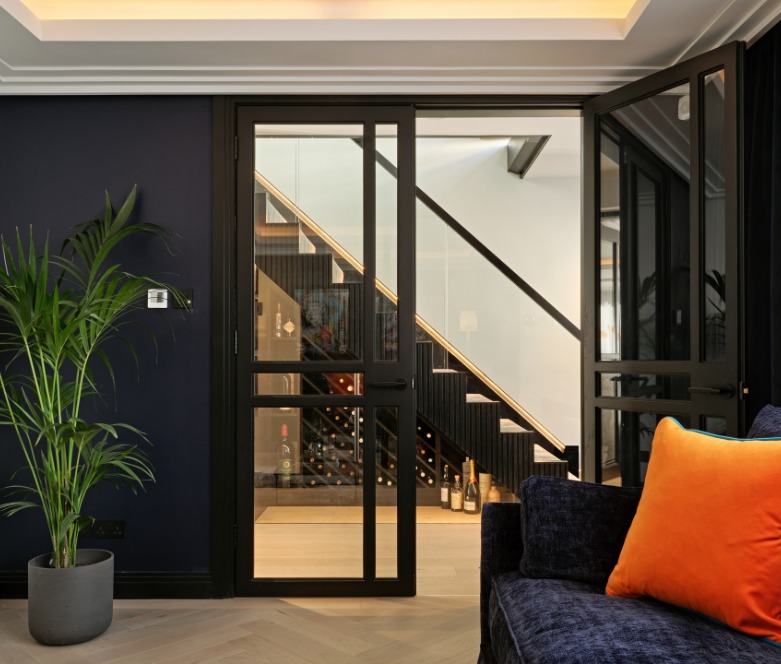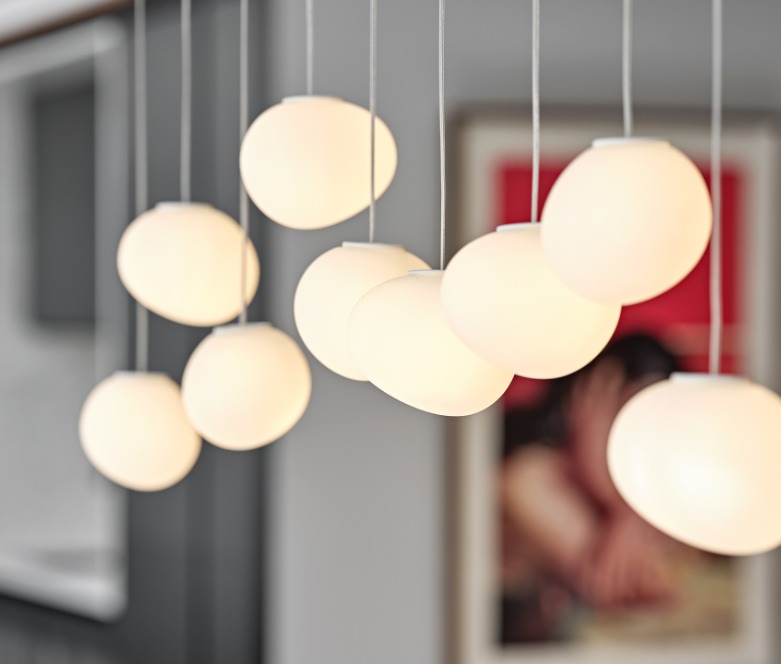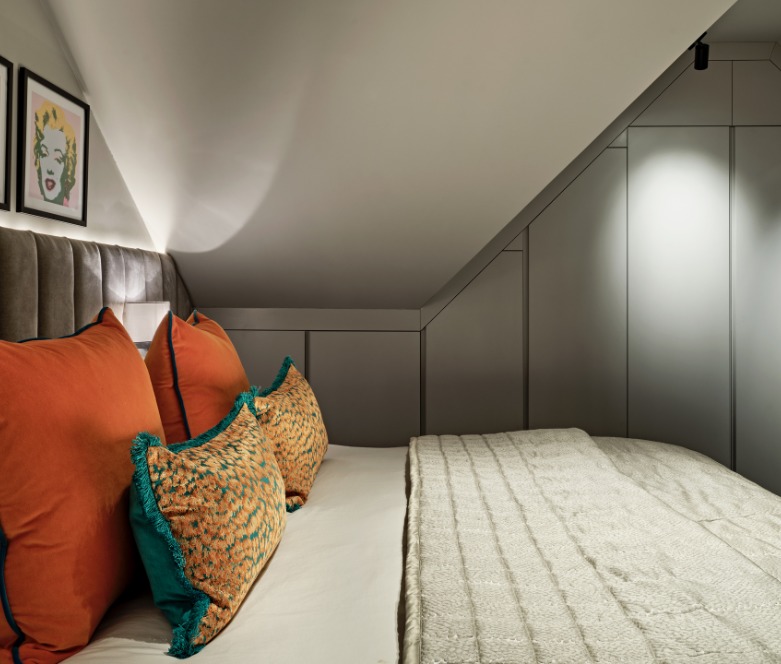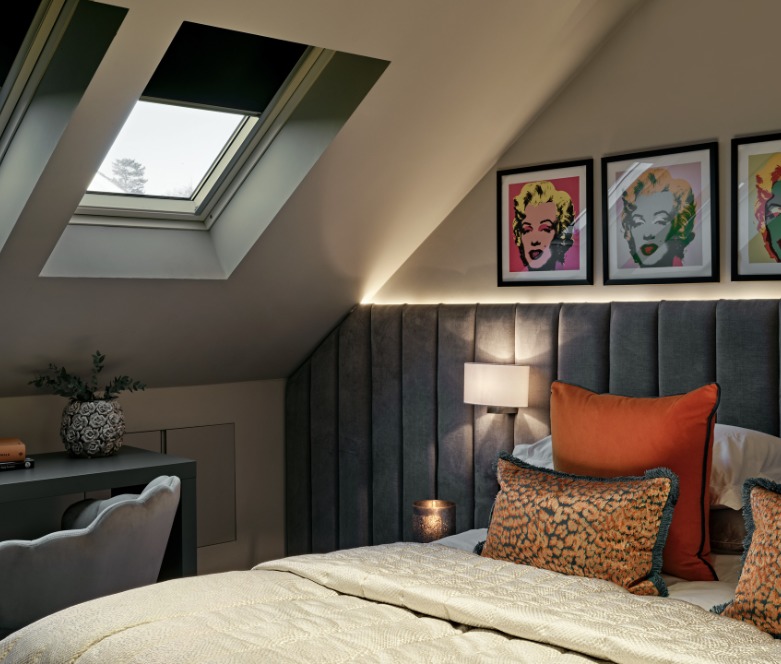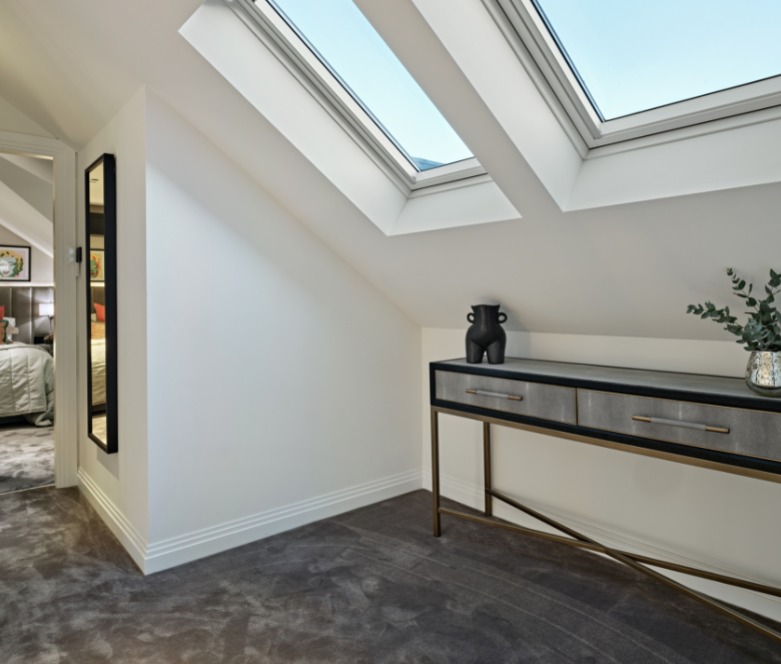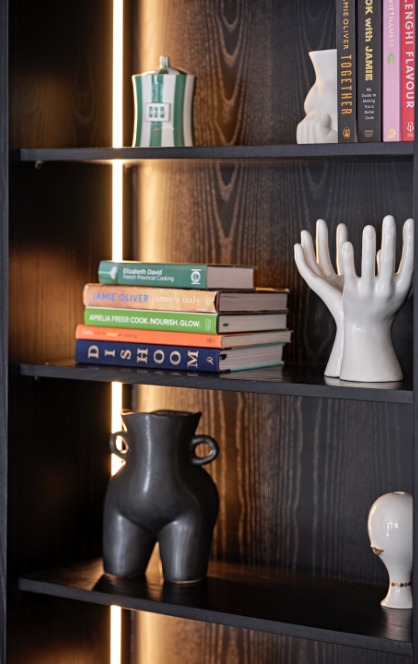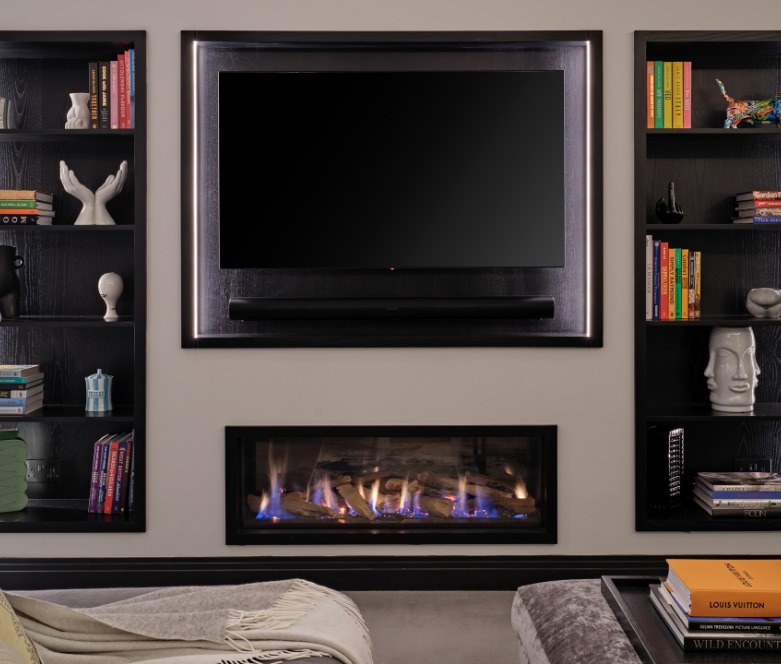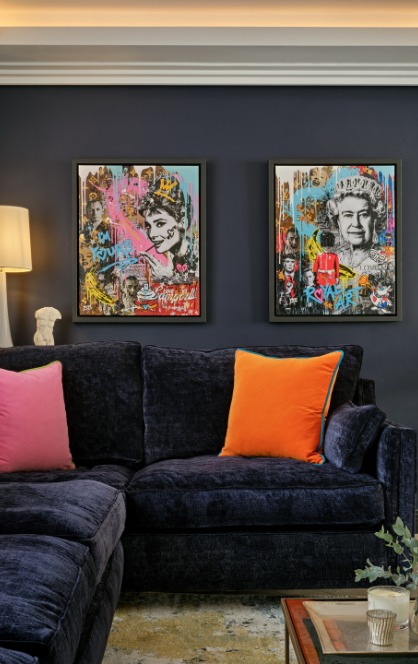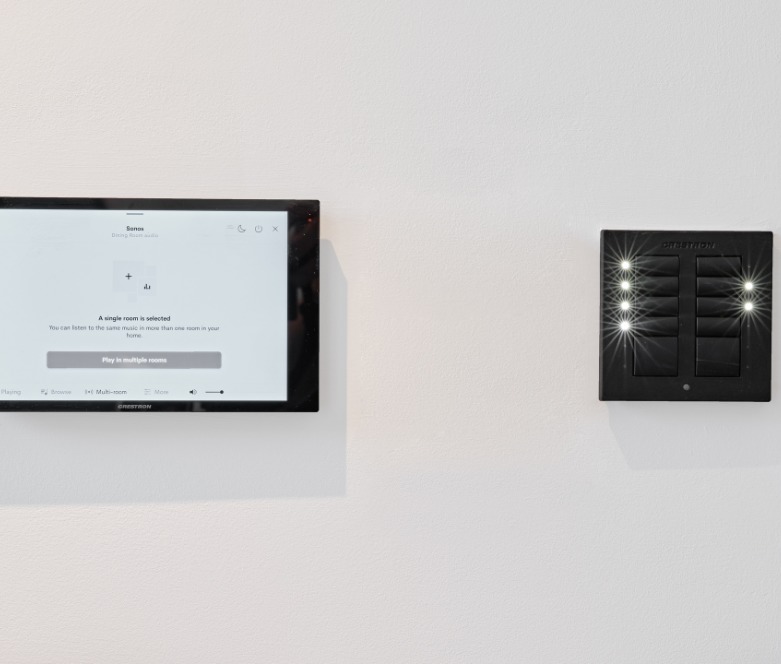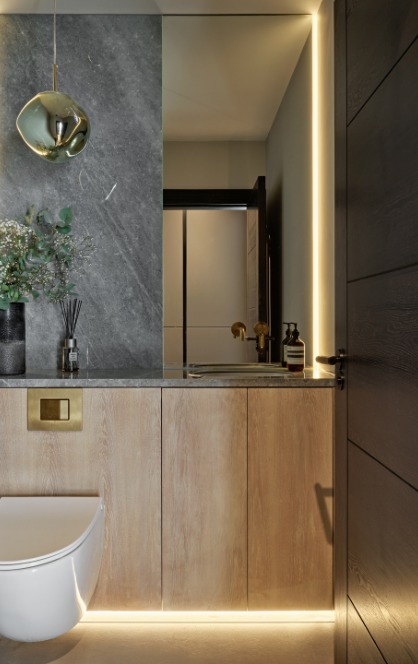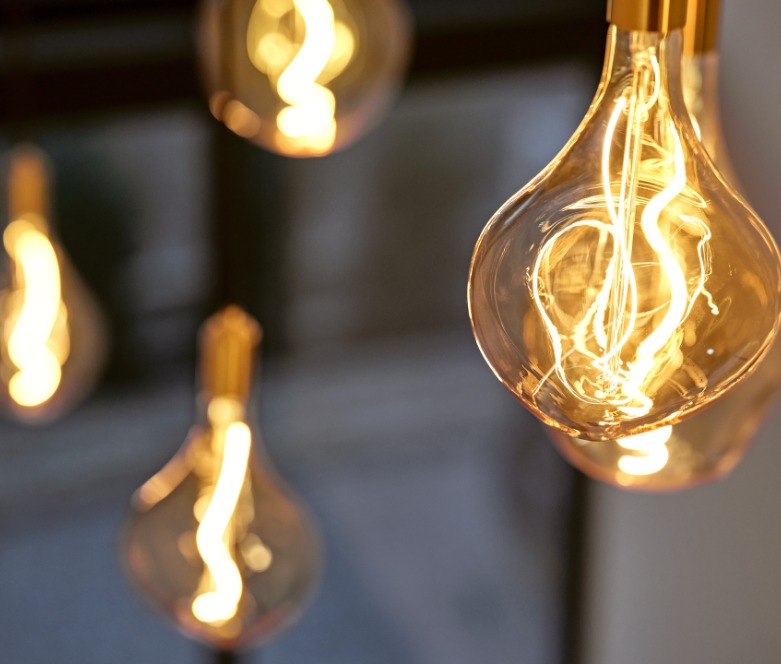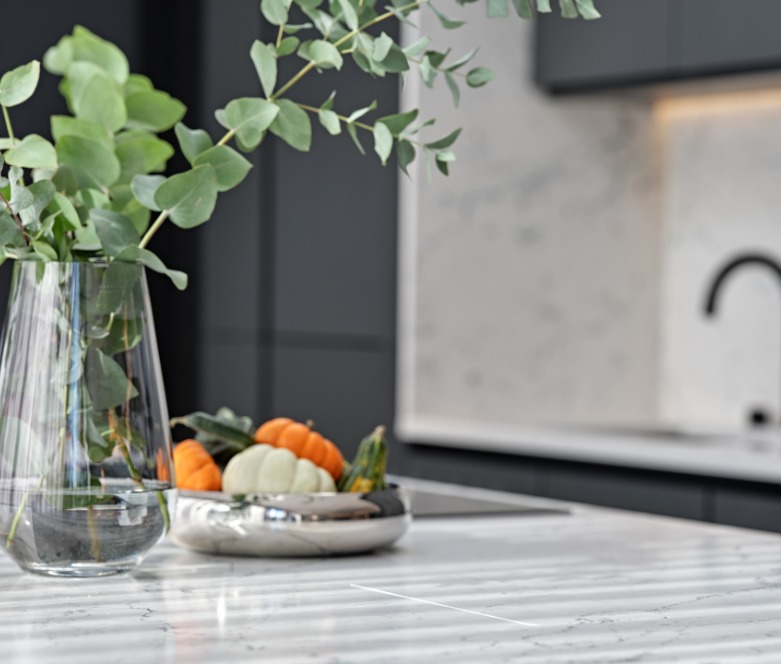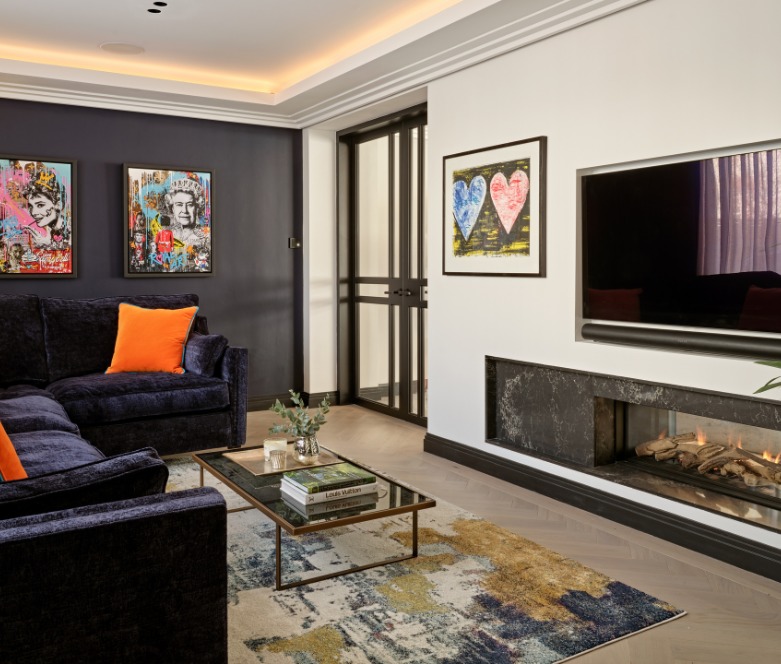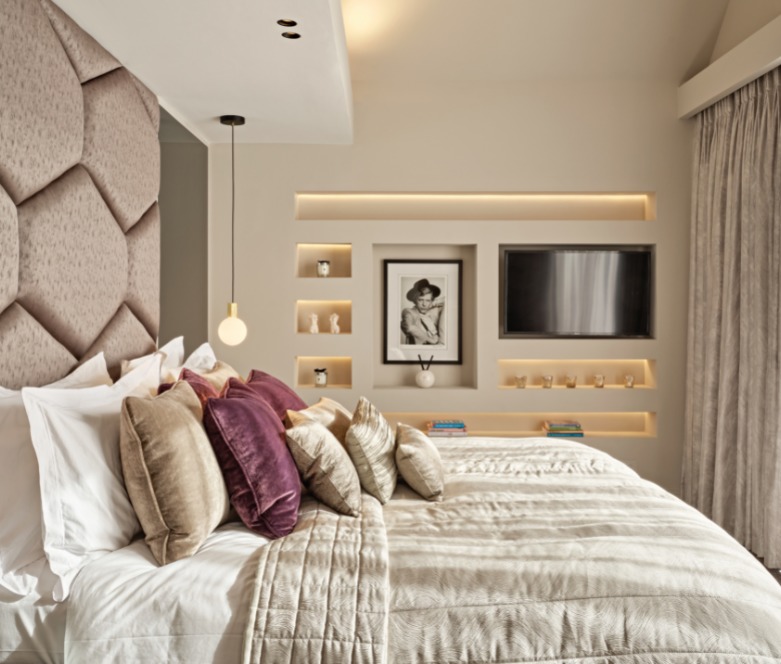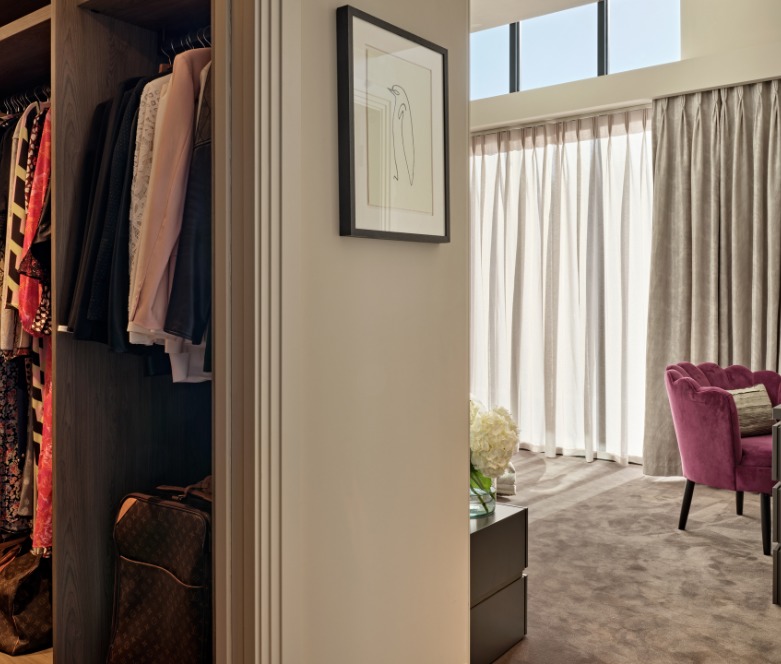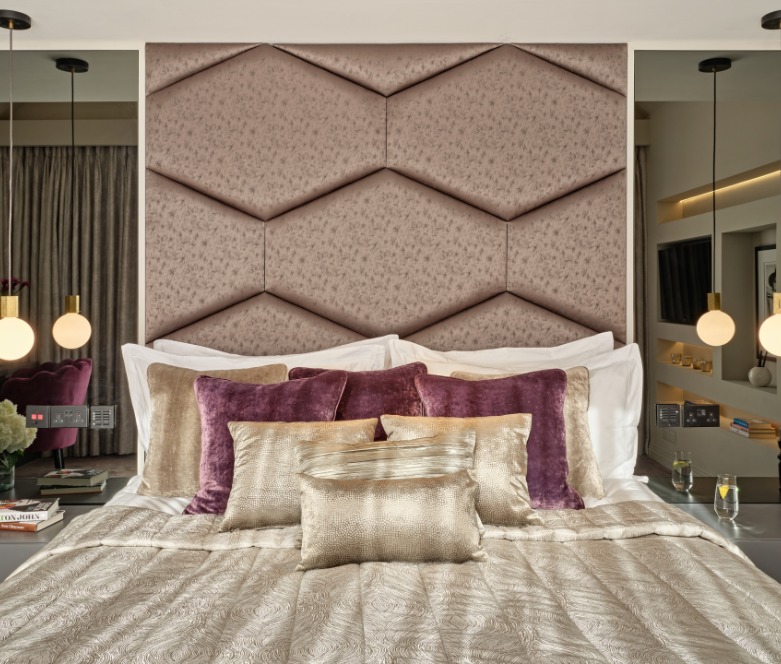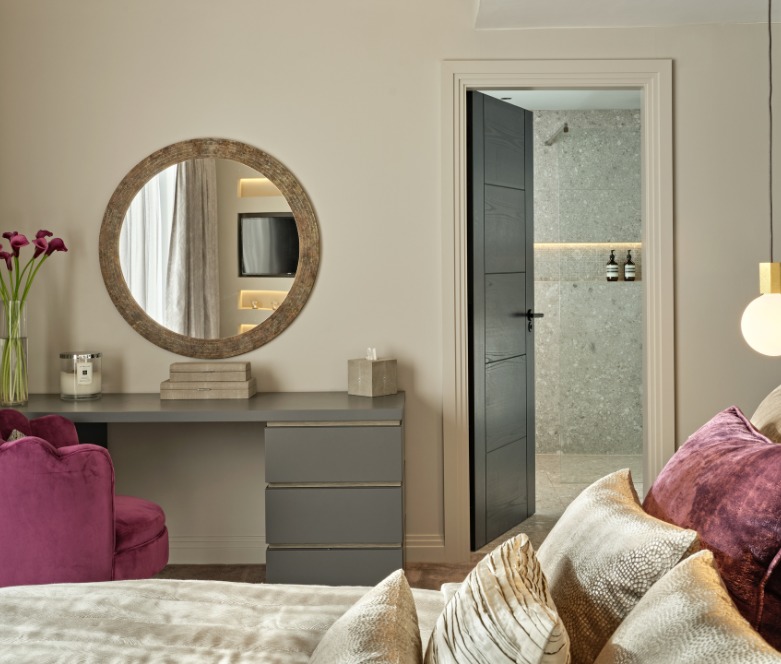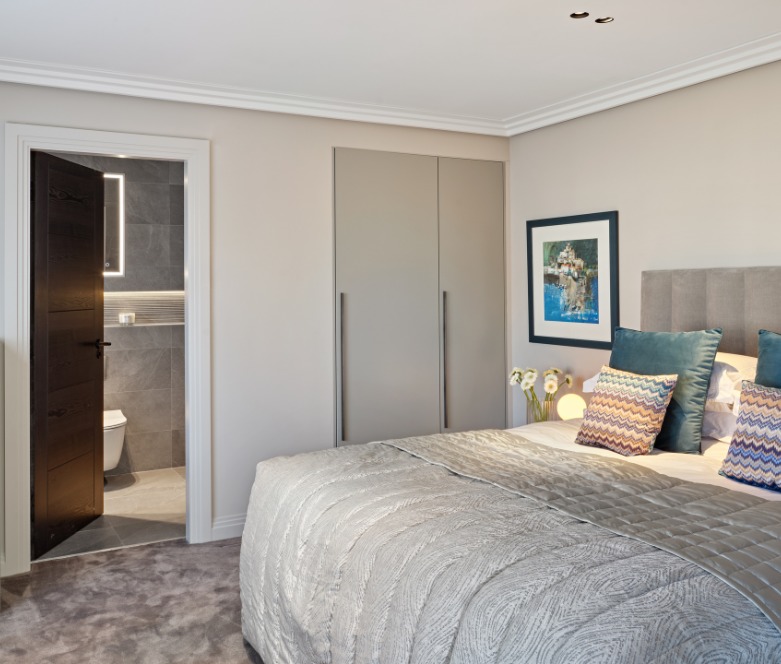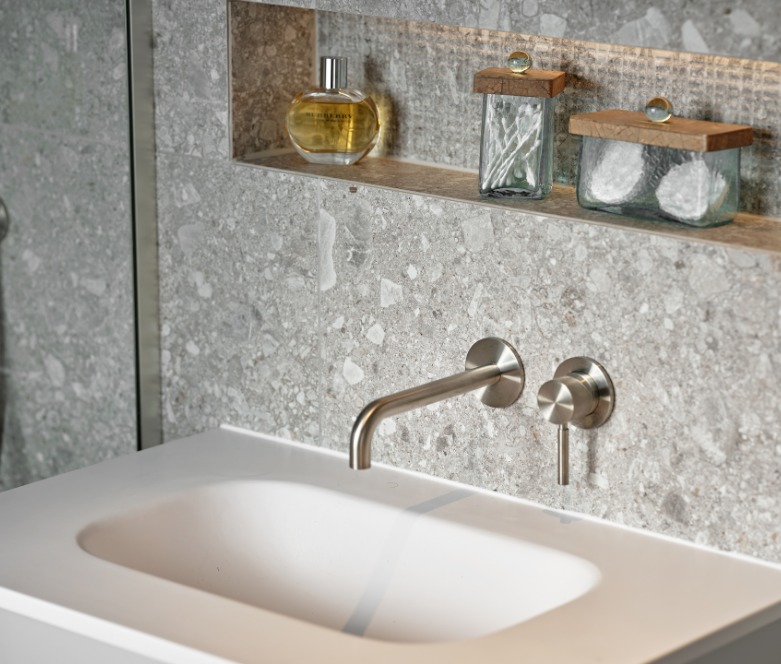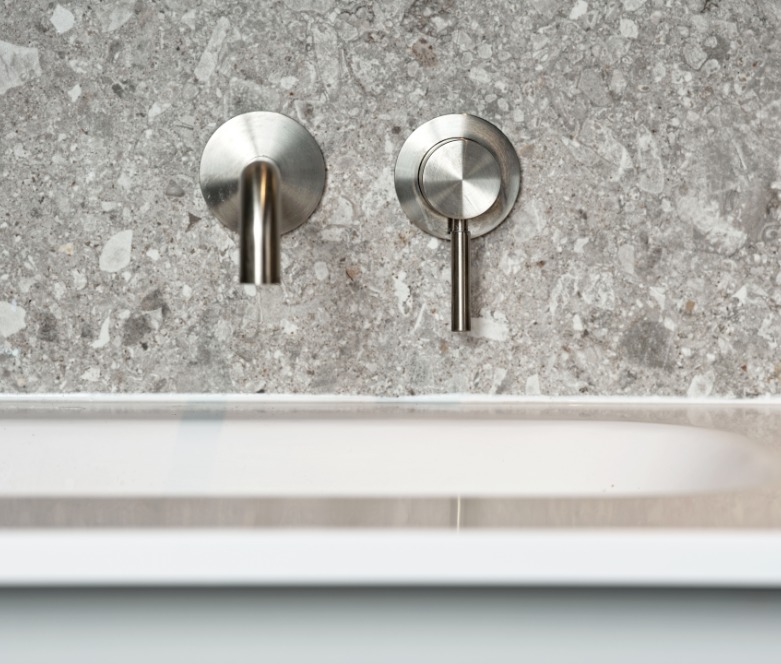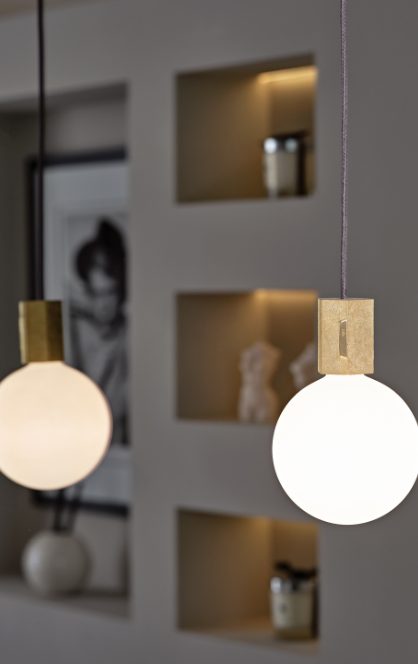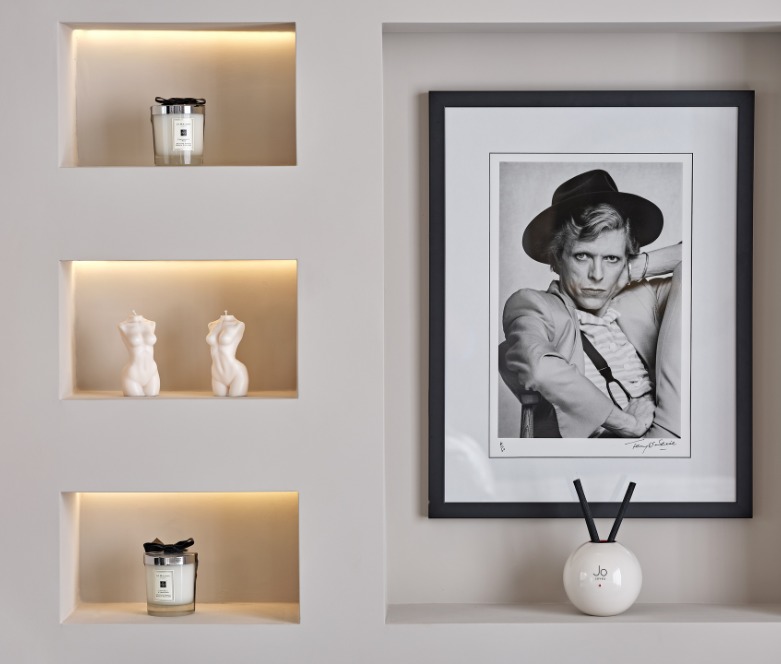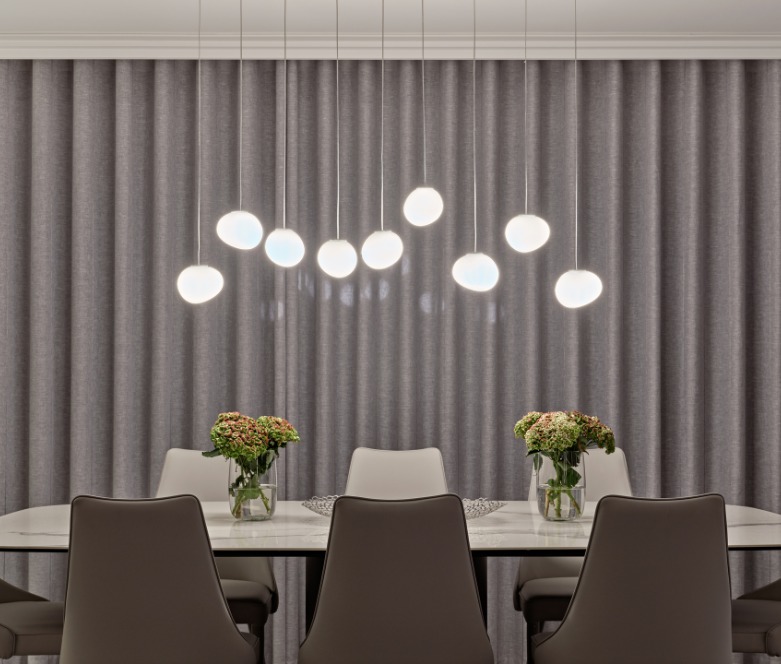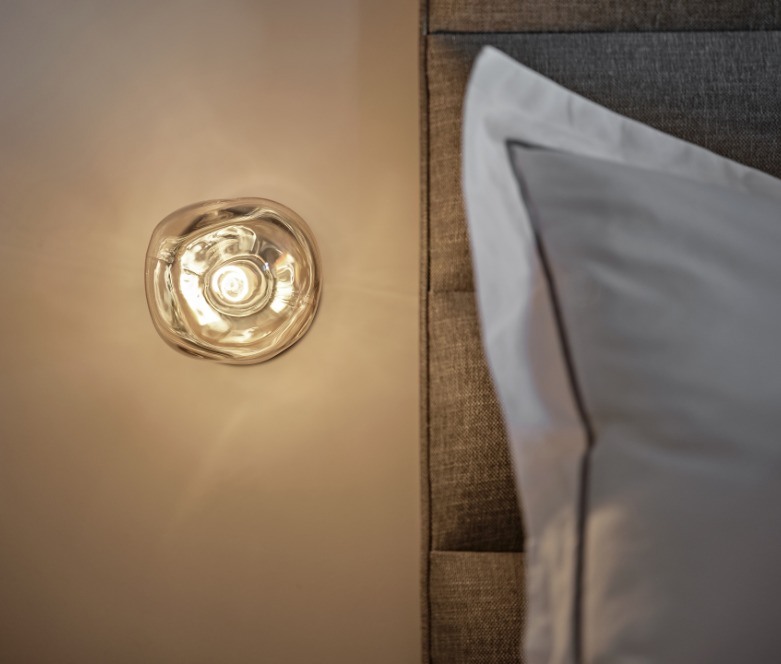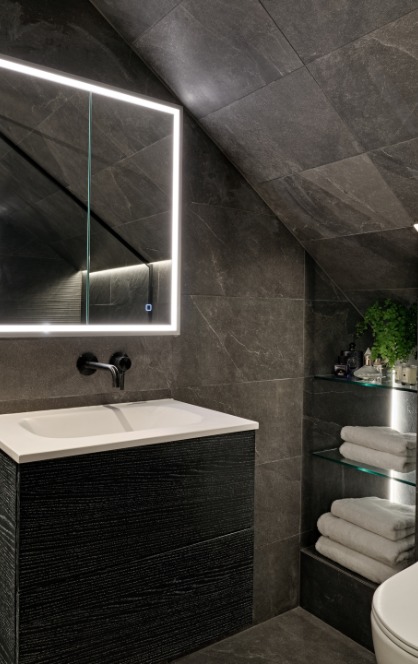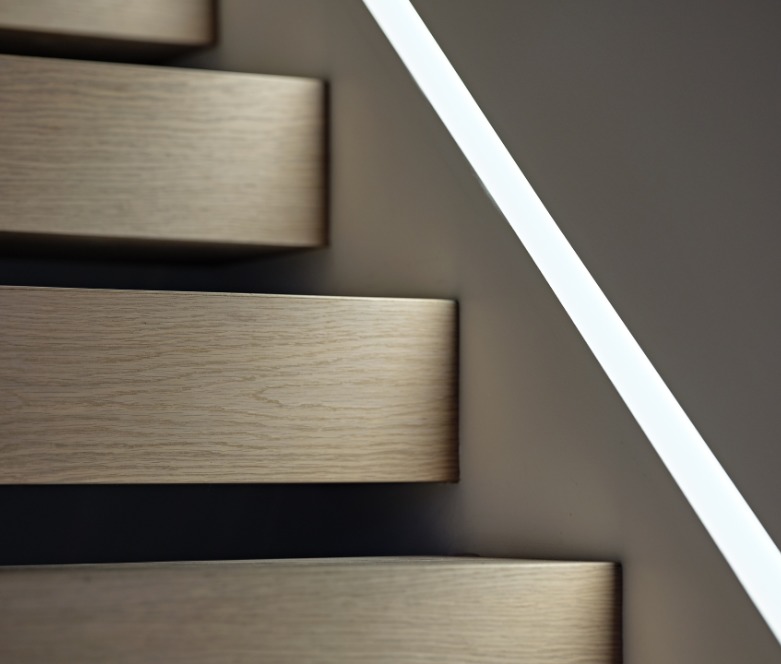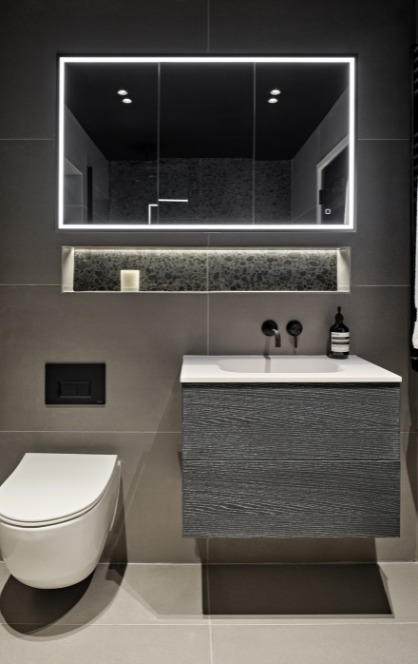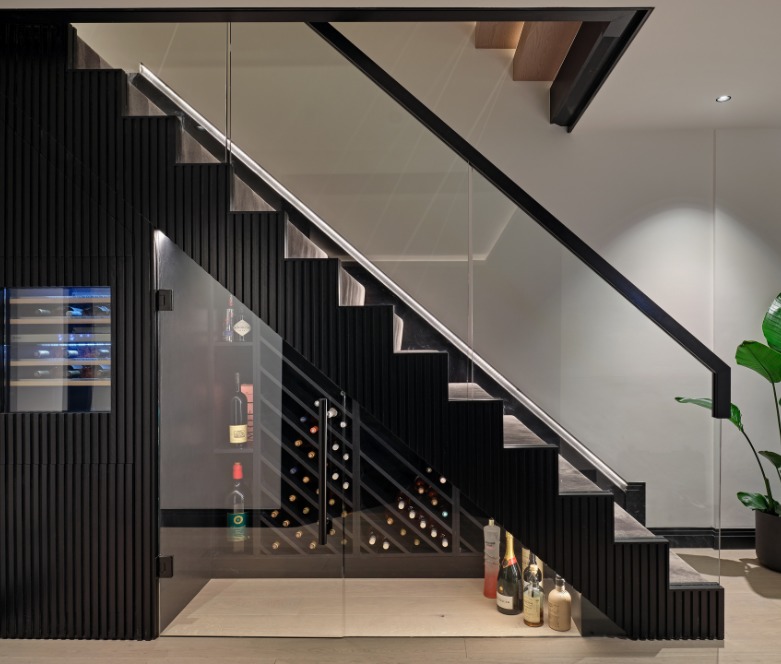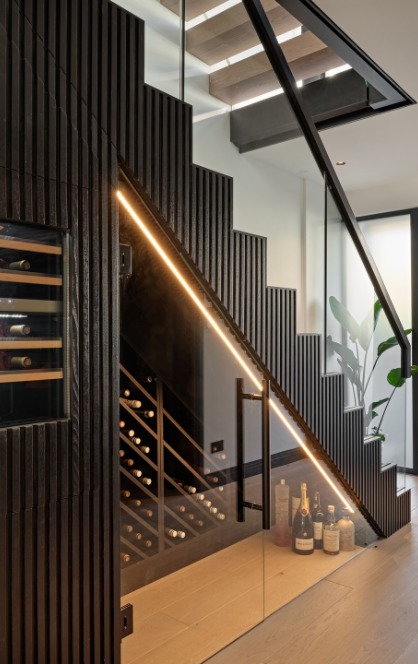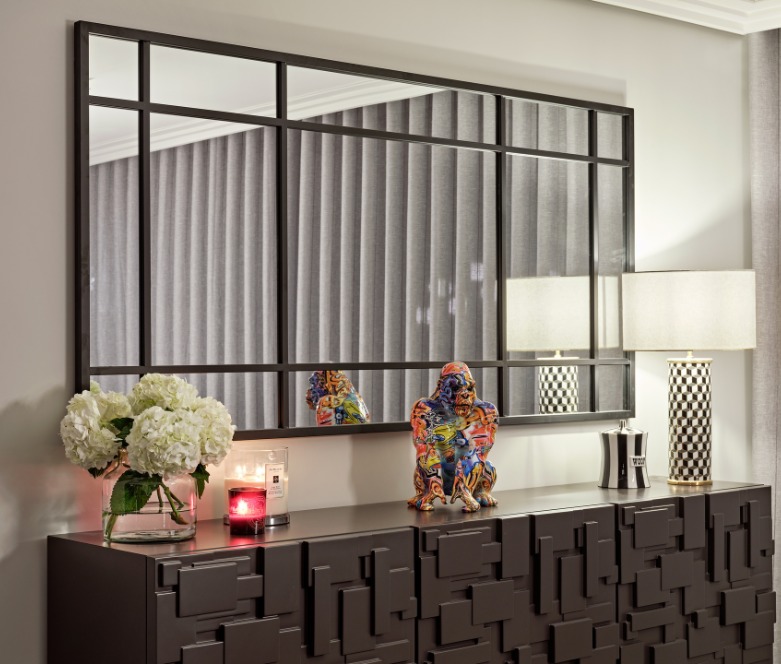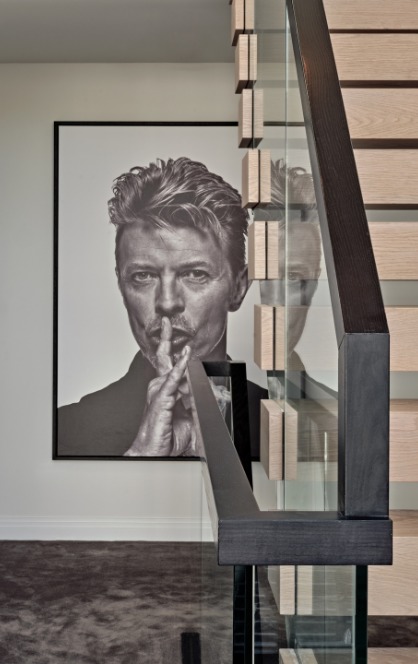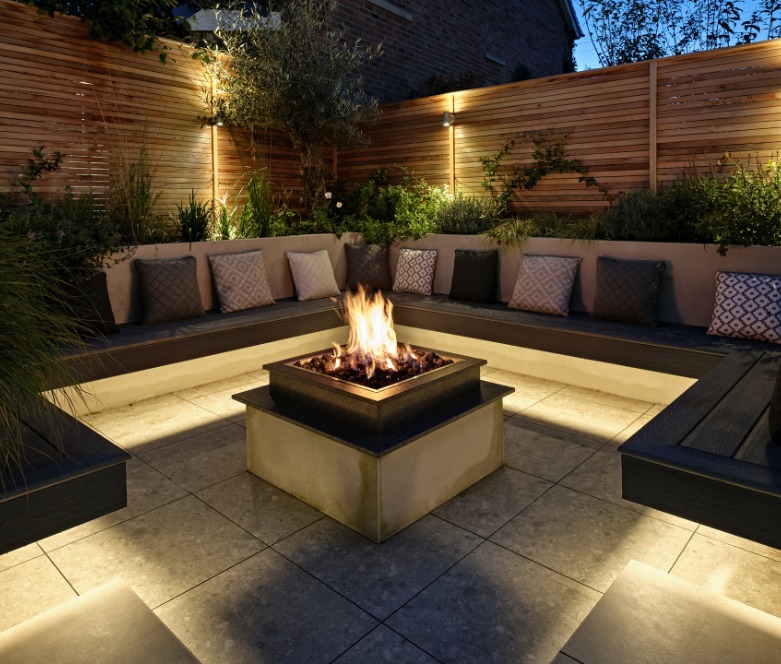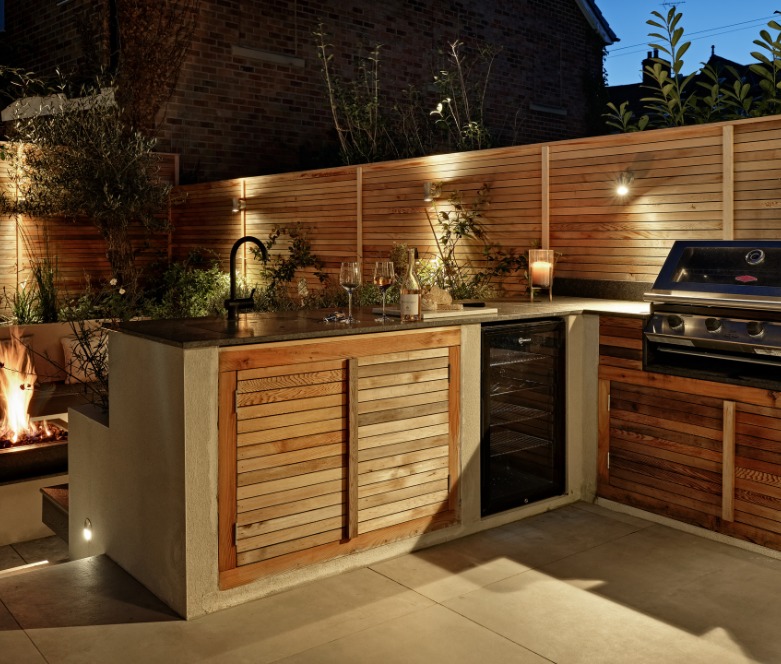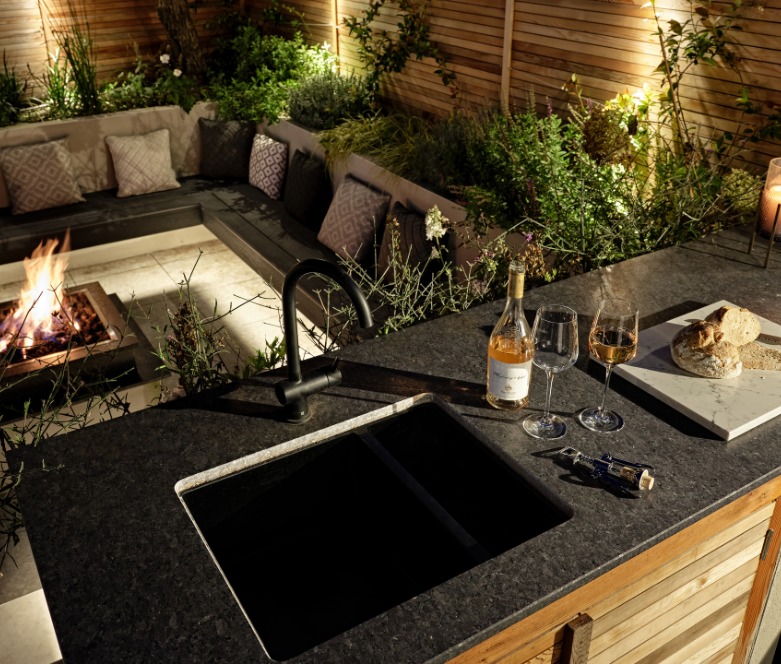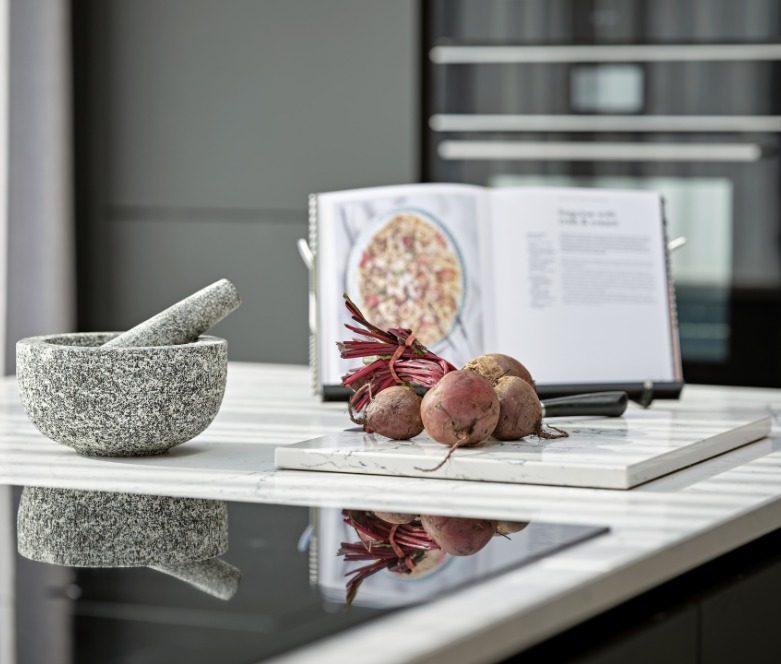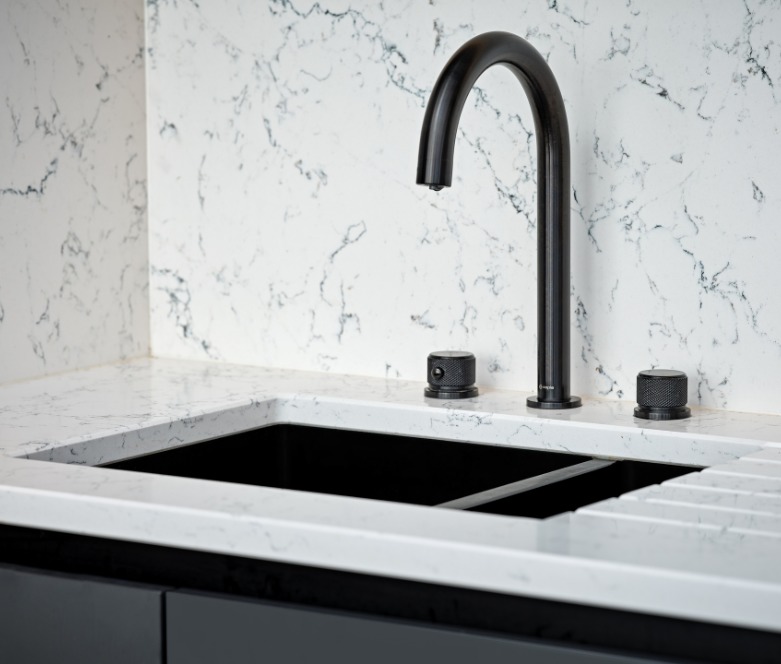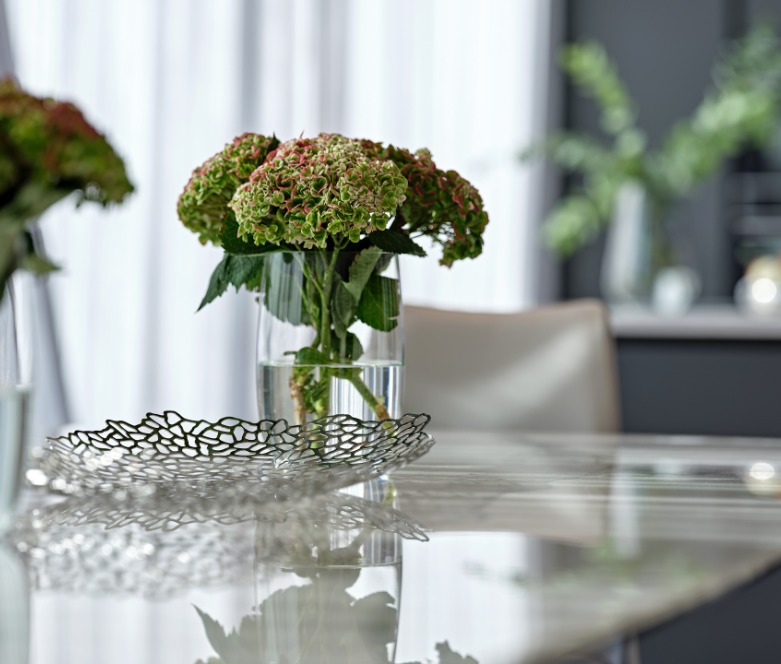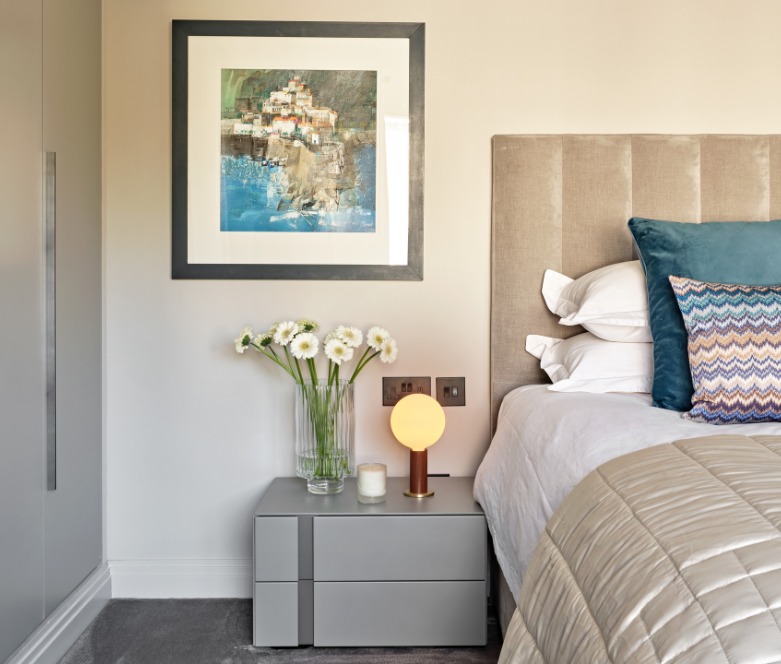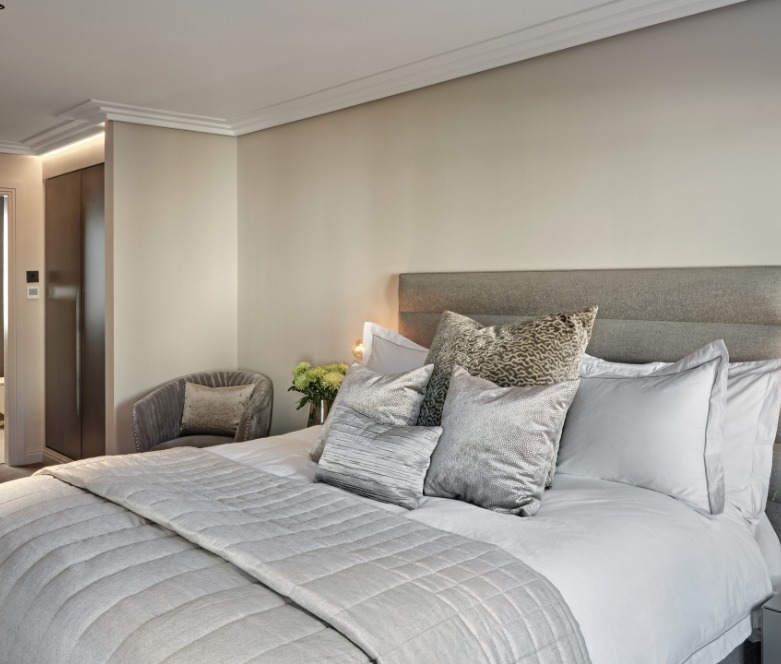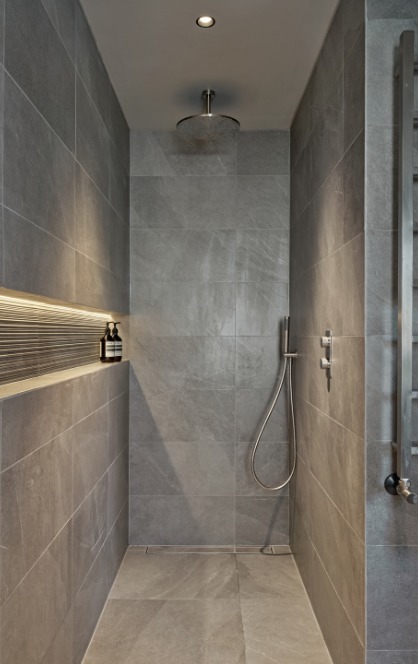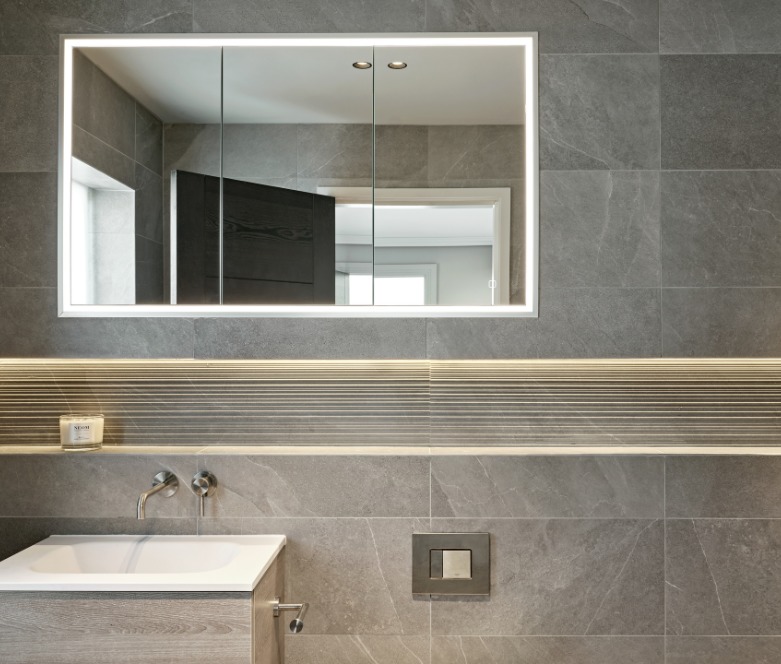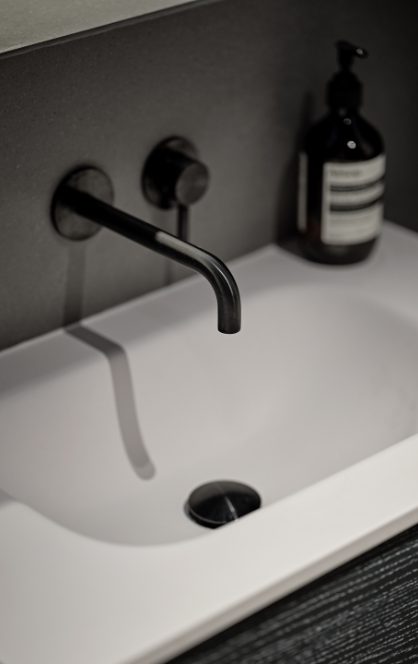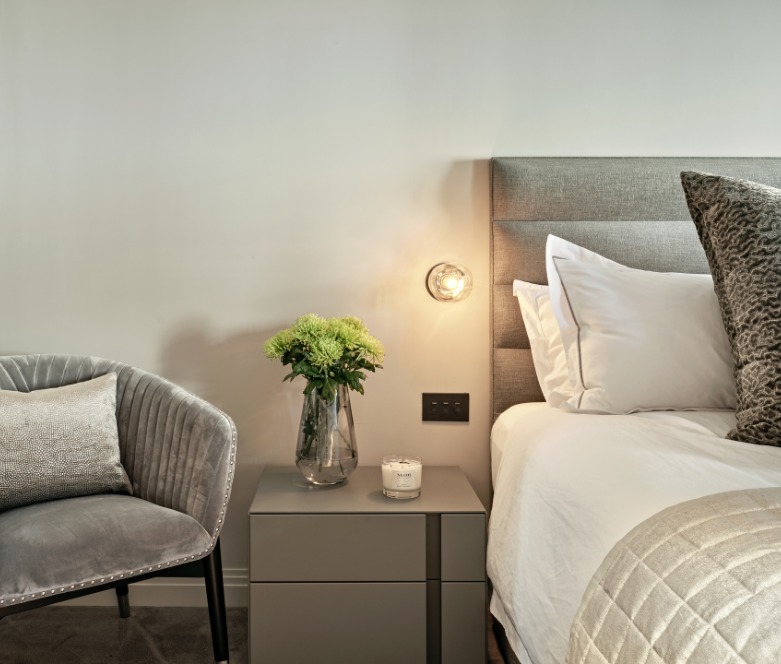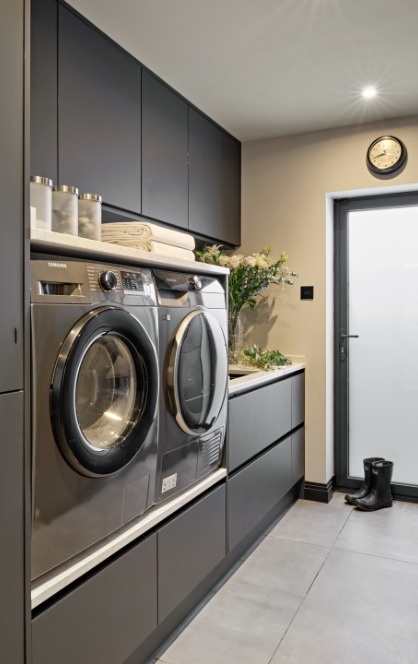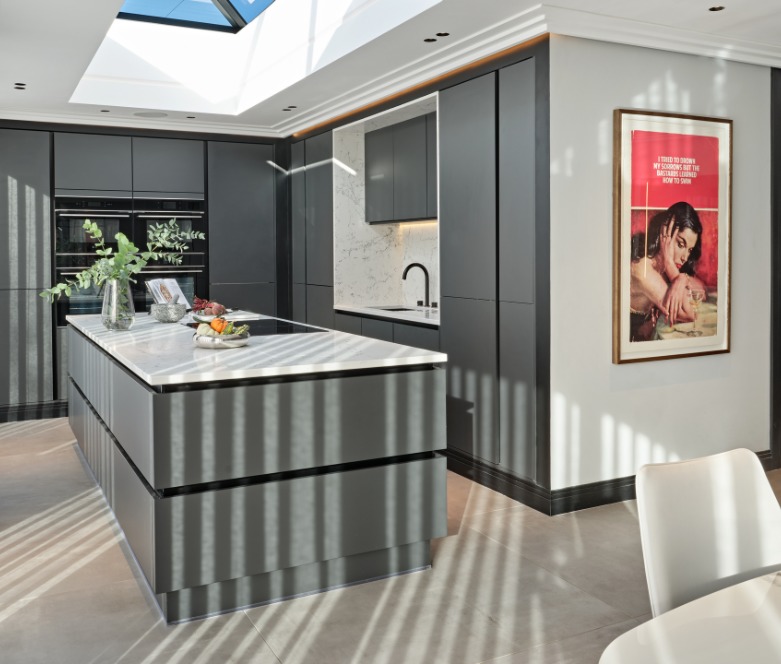 SERVICES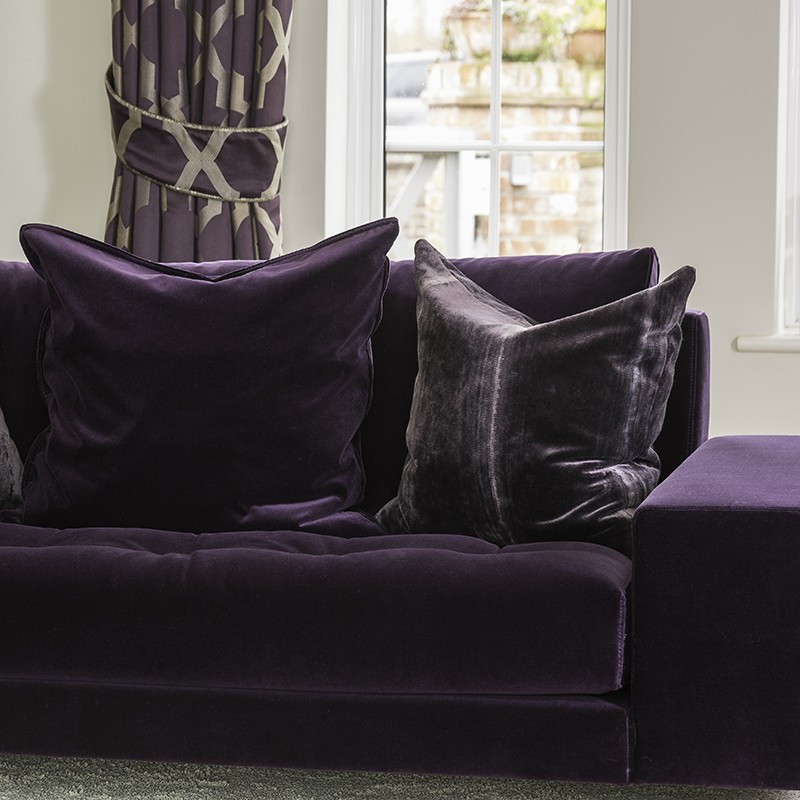 Residential
Whatever your interior style, aesthetic preferences, or lifestyle, we can give your space new energy and improve the way you live. Our interiors work, feel good to be in, flow well and look wonderful. No matter what your style of building, or where your property is located, we have the skills and know-how to transform the interior and add a dash of wow factor.

If you're considering using our interior design services for your residential project, click below to find out more about what we offer.
DISCOVER