Client:
Private, Residential
Location
Bournemouth
Photos
by Ed Kingsford
Our client approached us after trying to sell his property but having had no luck. Estate agents said the apartment was too dated and that most buyers didn't want the hassle of doing up a flat themselves. He decided that he should give the property a significant makeover, but wanted the process to be as stress-free as possible. That's where we came in. We offered him a turnkey solution to redesign his kitchen and two bathrooms. Once we started chatting, and he shared his thoughts, he began to see the possibilities, and made a decision to stay put. The property has been totally transformed into a stylish, modern, easy-to-maintain apartment, with room to entertain guests, and he is delighted with the results. 
'Having thought he was going to sell, our client decided that the refurbishment was too good to give to someone else, and he stayed put, enjoying his sleek new apartment.'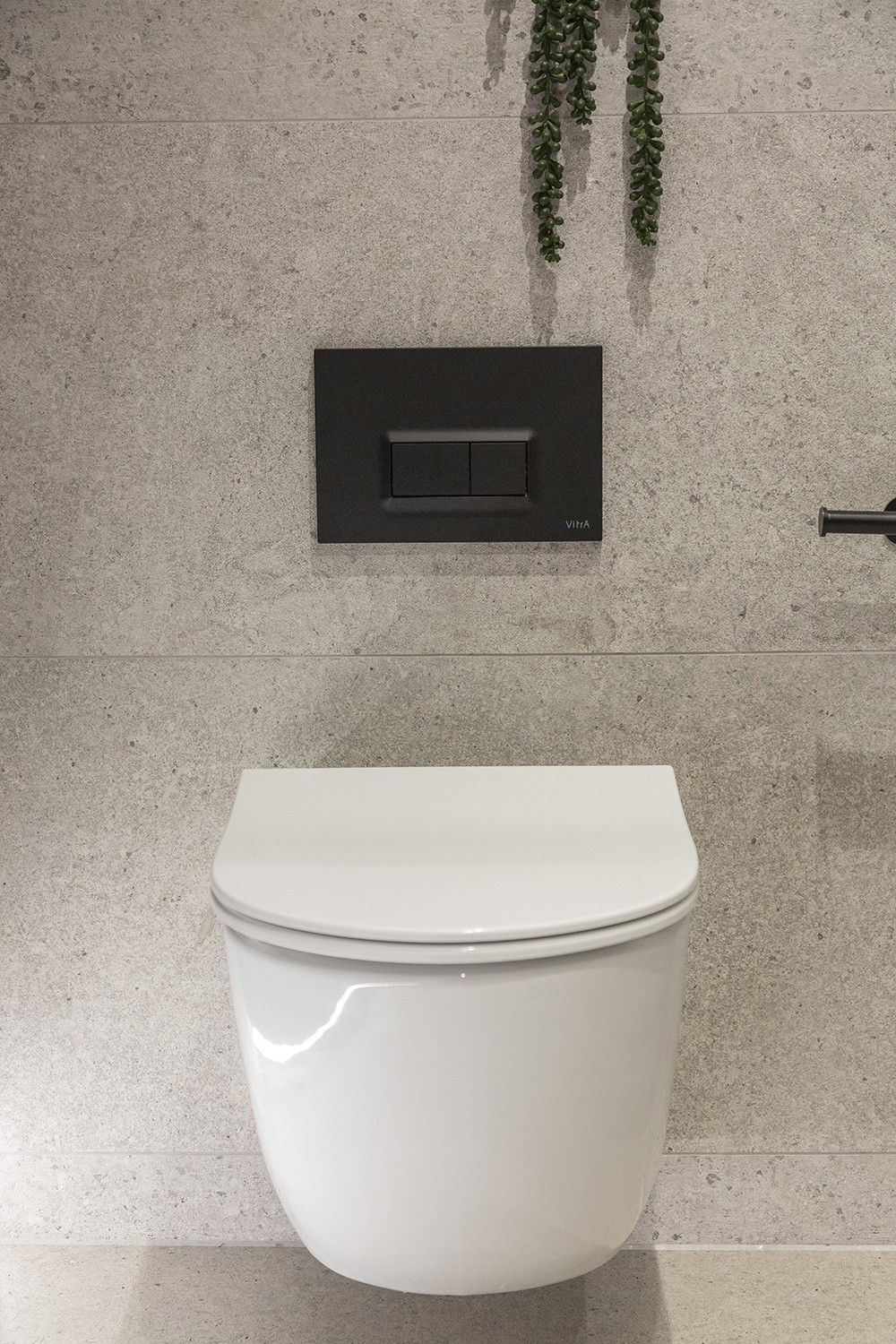 How we made it work
Our client is a single work-orientated man who needs a low maintenance space that still looks great for entertaining socially. He is a regular visitor to expensive hotels across the UK, and after discussions we looked to recreate something of a luxury hotel ambiance to suit his lifestyle and taste.  
Having the process run as smoothly as possible was a priority for our client. He didn't have time to liaise with different suppliers or think too hard about choices. So we took that process away. After understanding our client thoroughly, we presented him with designs and finishes that allowed him to see how the bathrooms and kitchen could potentially look and then, with his feedback, we began building.  
We presented him with a straightforward and complete cost breakdown and payment schedule for the whole project. We basically oversaw everything and took away any added stress. 
We stripped the kitchen/living space right back to its bare bones, before re-doing the lighting, kitchen layouts and electrical layouts. The bathroom was also taken back to its shell, ready to make way for a sleek new refit using Vado and Vitra fittings, Porcelanosa tiles for walls and floor, and a Merlyn shower screen. 
We exceeded the brief for this apartment beyond expectations and our client was delighted. During the build, we took an evening walk around the property four times a week to update him on the work so far. This ensured everything was accounted for and that he was pleased, and meant he was continually kept in the loop.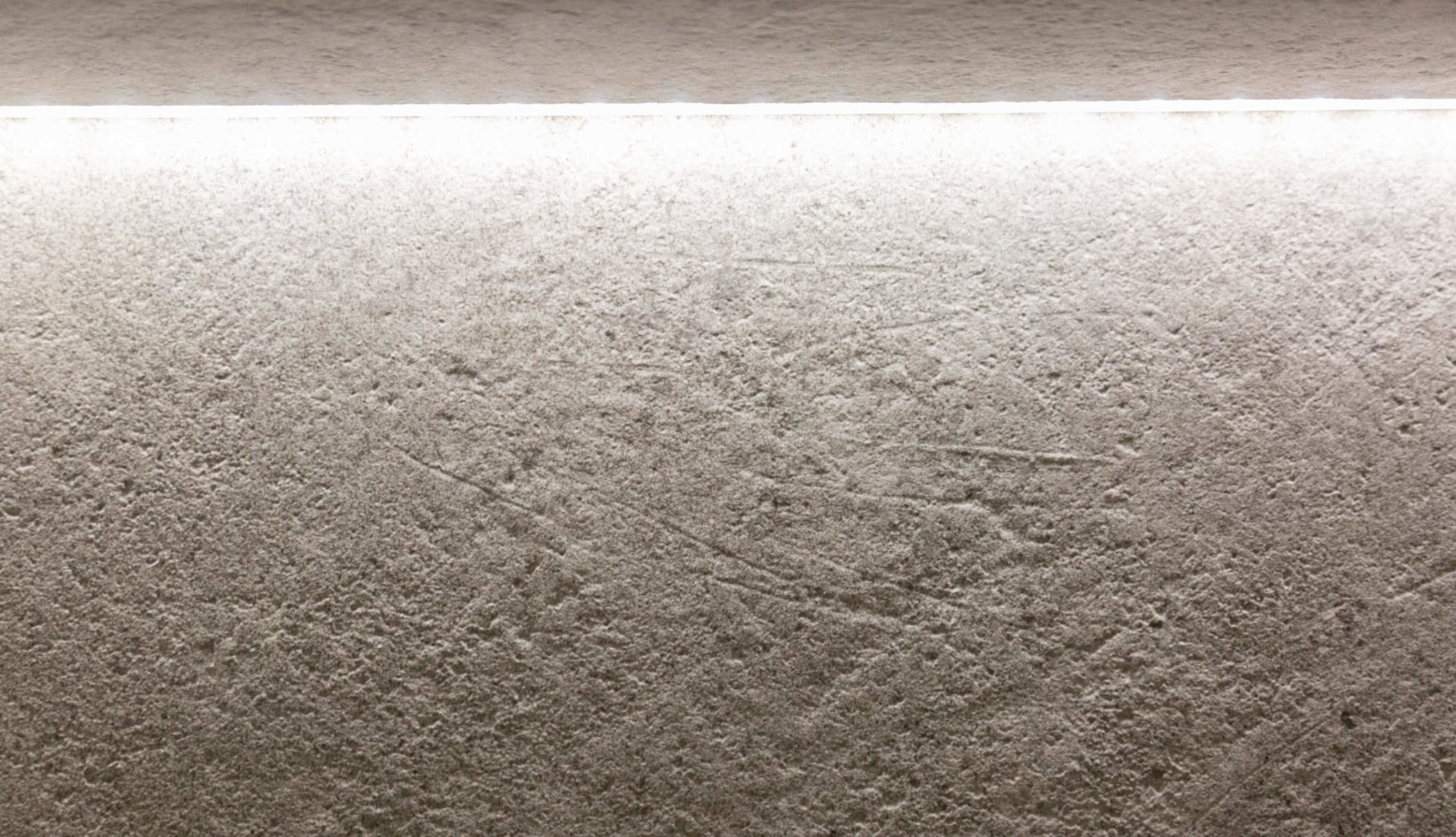 One of our favourite aspects of this project is the mood lighting. It allowed us to be creative, using a fun way to introduce different atmospheres into the scheme, and also highlight the various new textures and finishes, including Techni Stone worktops and Zimmer + Rohde wallpaper. The lighting is a key feature of this project, and is by various suppliers, including Collingwood, Tala, and Buster & Punch and adds character to the whole scheme. 
PROJECT GALLERY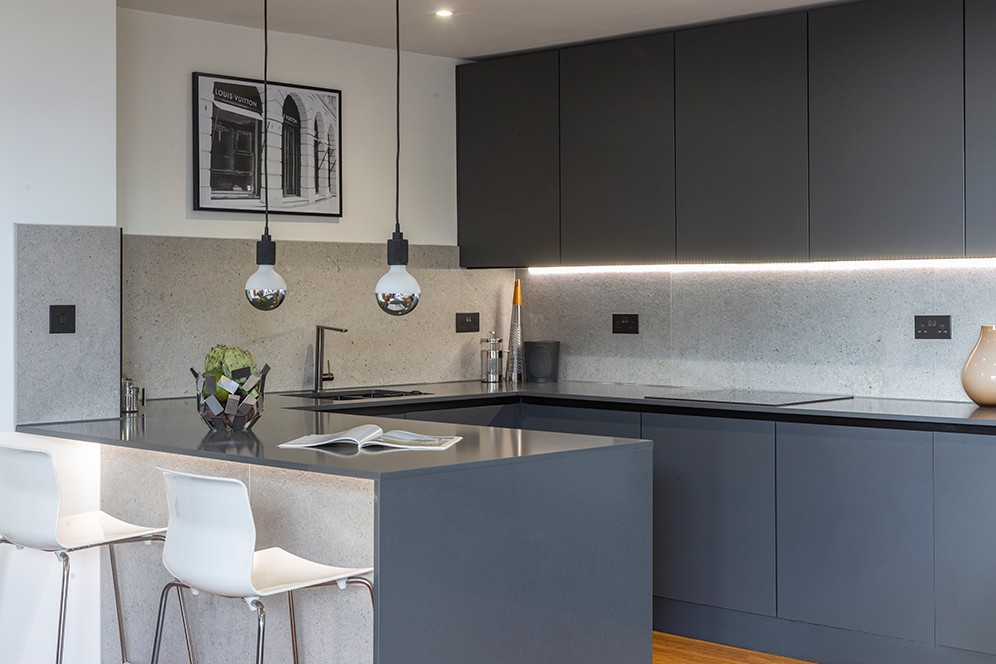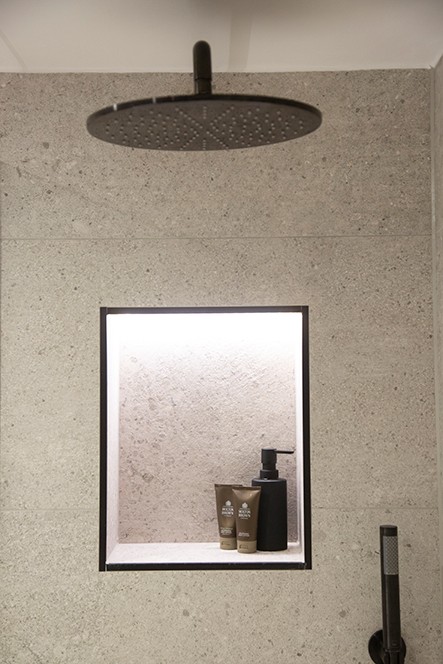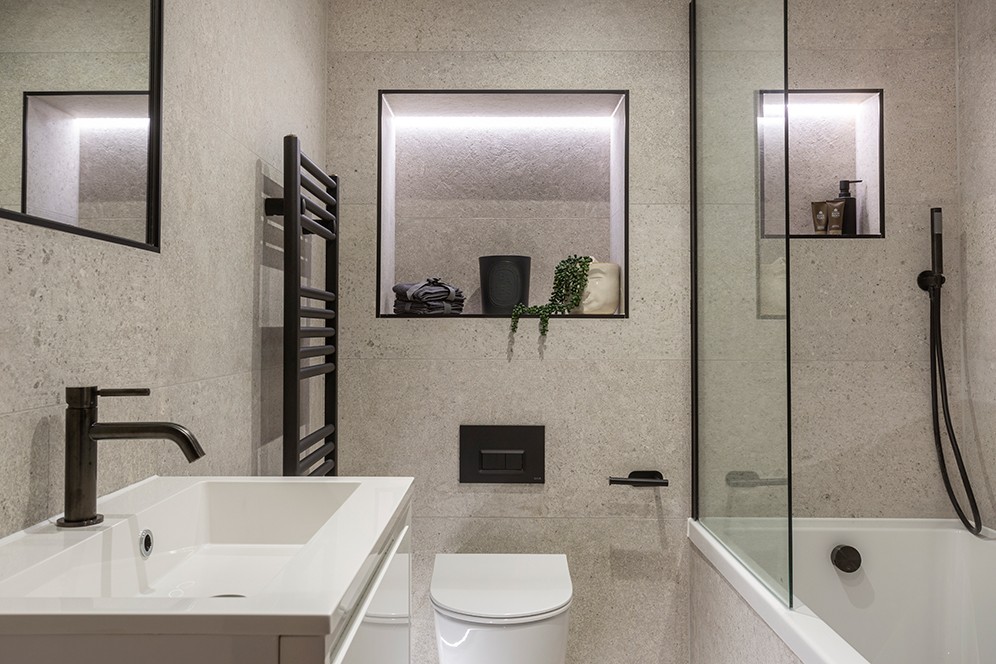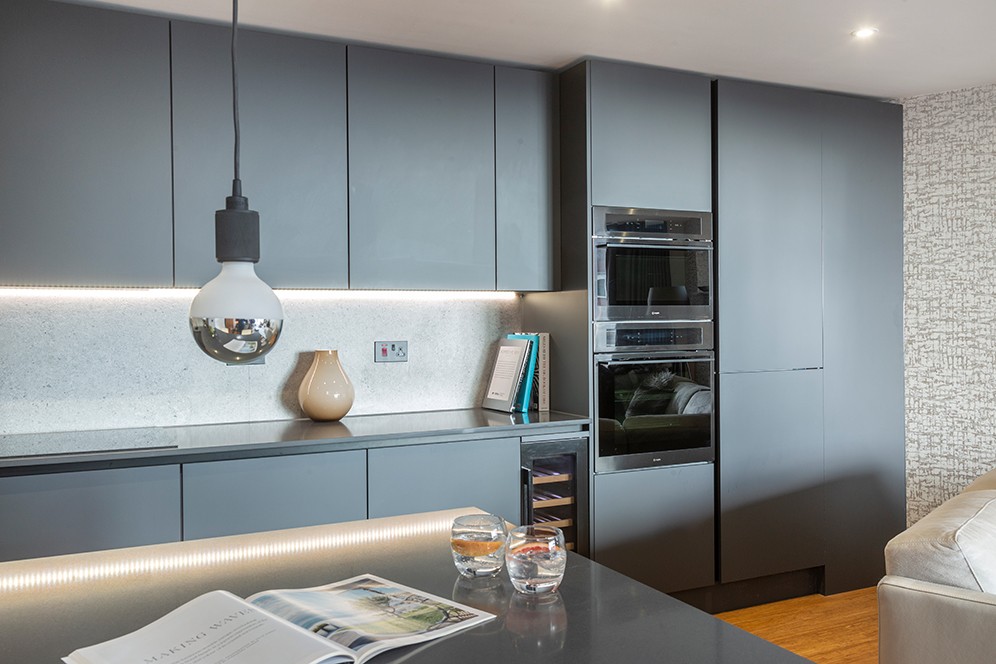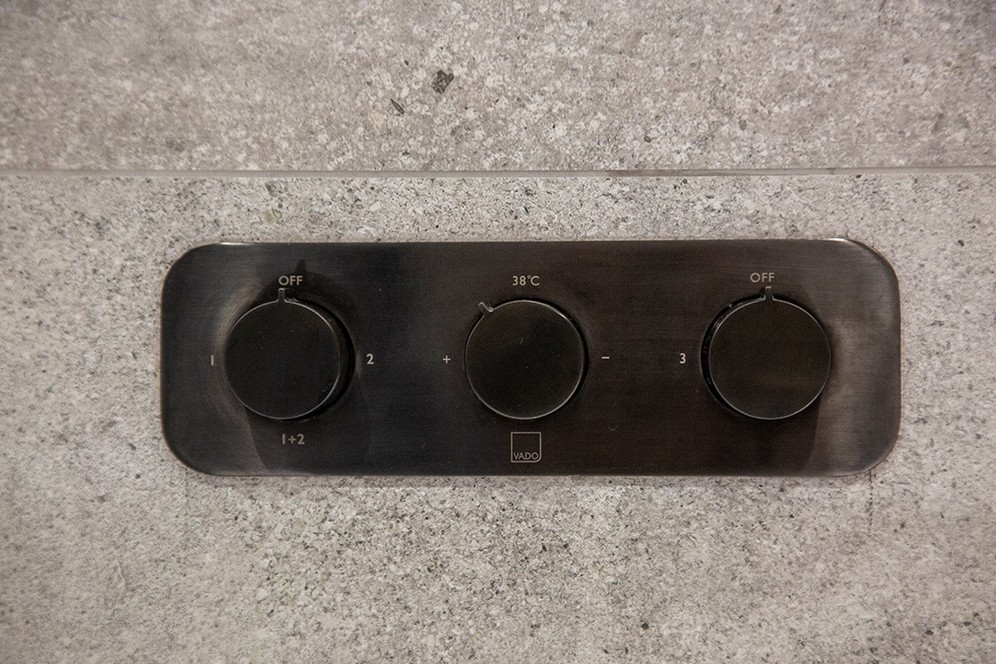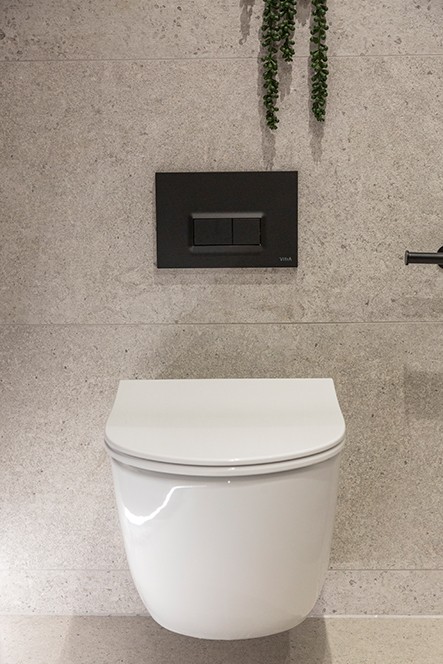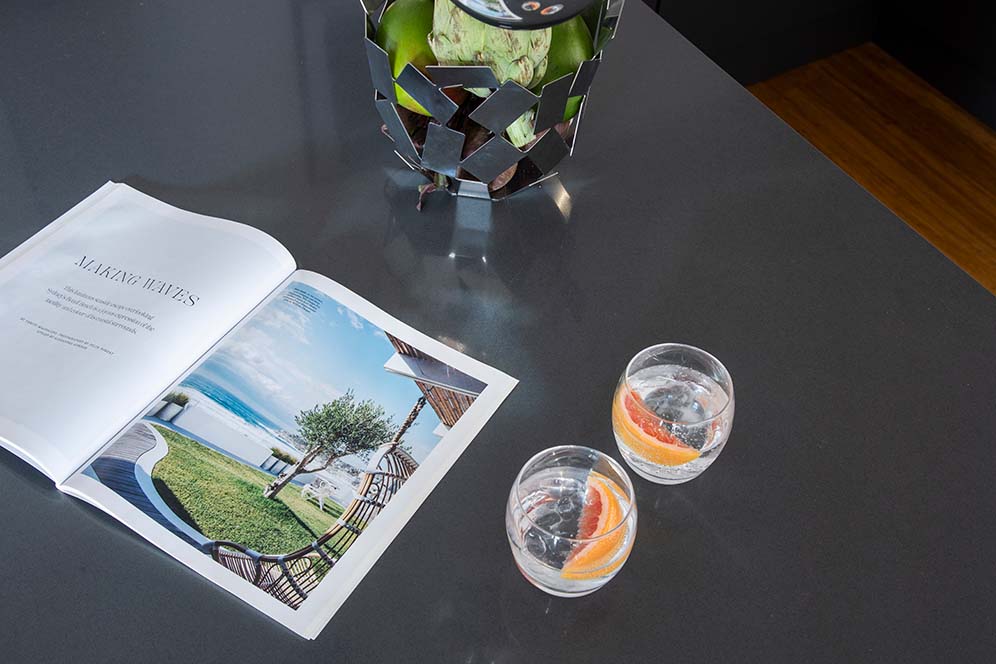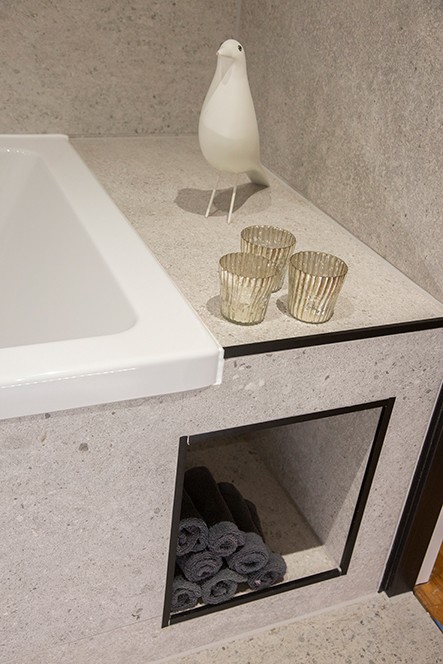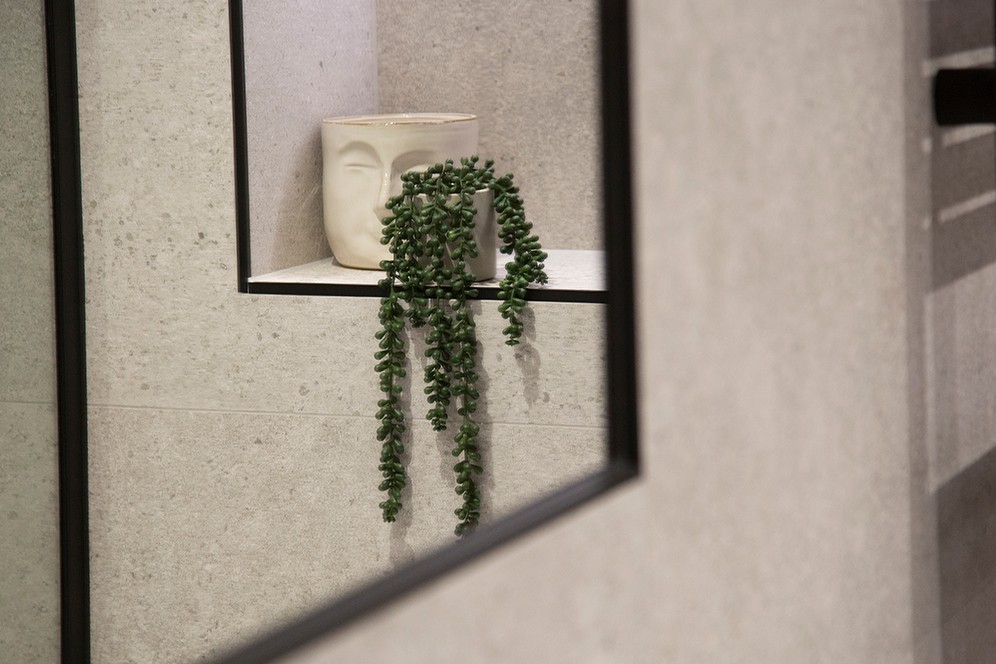 SERVICES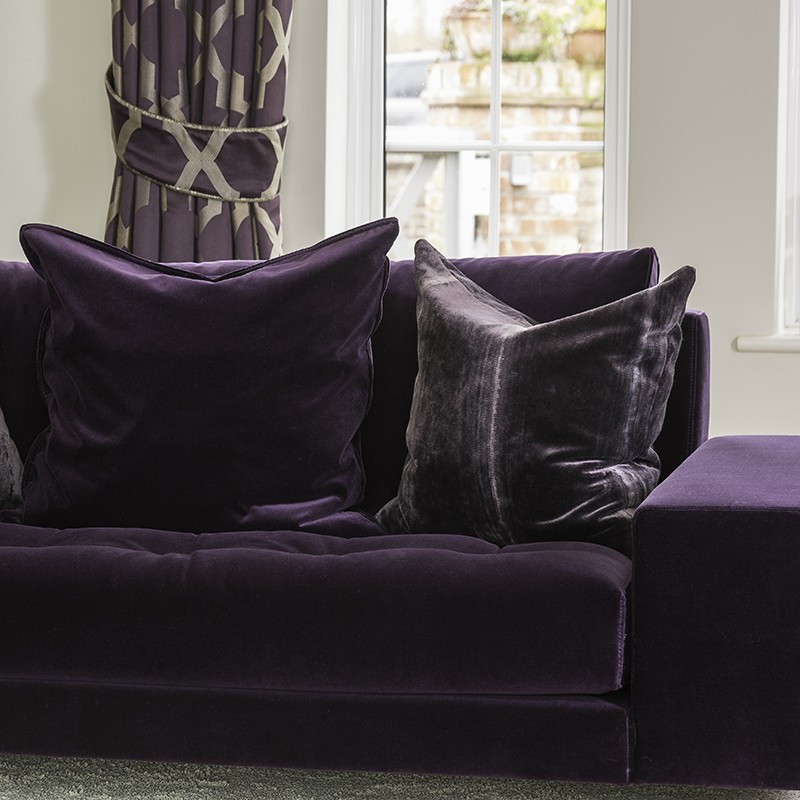 Residential
Whatever your interior style, aesthetic preferences, or lifestyle, we can give your space new energy and improve the way you live. Our interiors work, feel good to be in, flow well and look wonderful. No matter what your style of building, or where your property is located, we have the skills and know-how to transform the interior and add a dash of wow factor.

If you're considering using our interior design services for your residential project, click below to find out more about what we offer.
DISCOVER