Client:
Private, Residential
Year of completion:
2018
Location
Bournemouth, Dorset
Size
823 sqft
Photos
by Ed Kingsford
Our client was looking for a complete interior redesign for this smart two-storey contemporary home near the coast. They wanted the kitchen to be the focus, and for a clean fresh feel throughout, with more natural light and a free-flowing practical use of the space. This involved a complete refurbishment, removing walls, putting in additional windows and a full interior refit. We also landscaped the garden and balcony space on this project, creating three defined outdoor entertaining spaces.
"Design'd Living balanced the space perfectly, transforming the kitchen into a social and open-plan living area. The quality of materials and finishes are divine."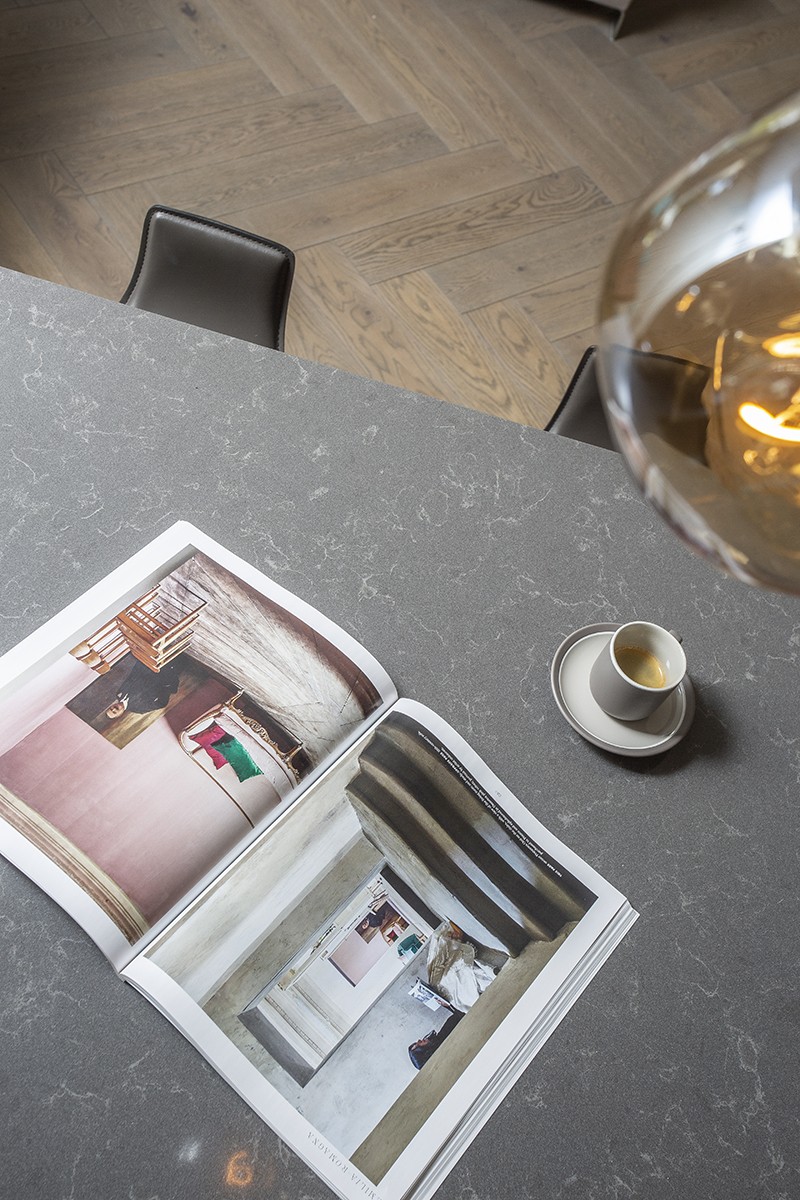 How we made it work
Our client wanted to inject a youthful but sophisticated atmosphere, perfect for entertaining. Cooking, dining and socialising are all important to him, so we opened the kitchen and lounge into one large space. We added custom lighting for softly-lit evenings and, to maximise natural light during the day, installed new large windows. We also renovated the outside spaces, to create an inside-outside flow, and a garden and deck space that's easy to keep looking neat and stylish throughout the seasons. This was important as our client has a busy lifestyle.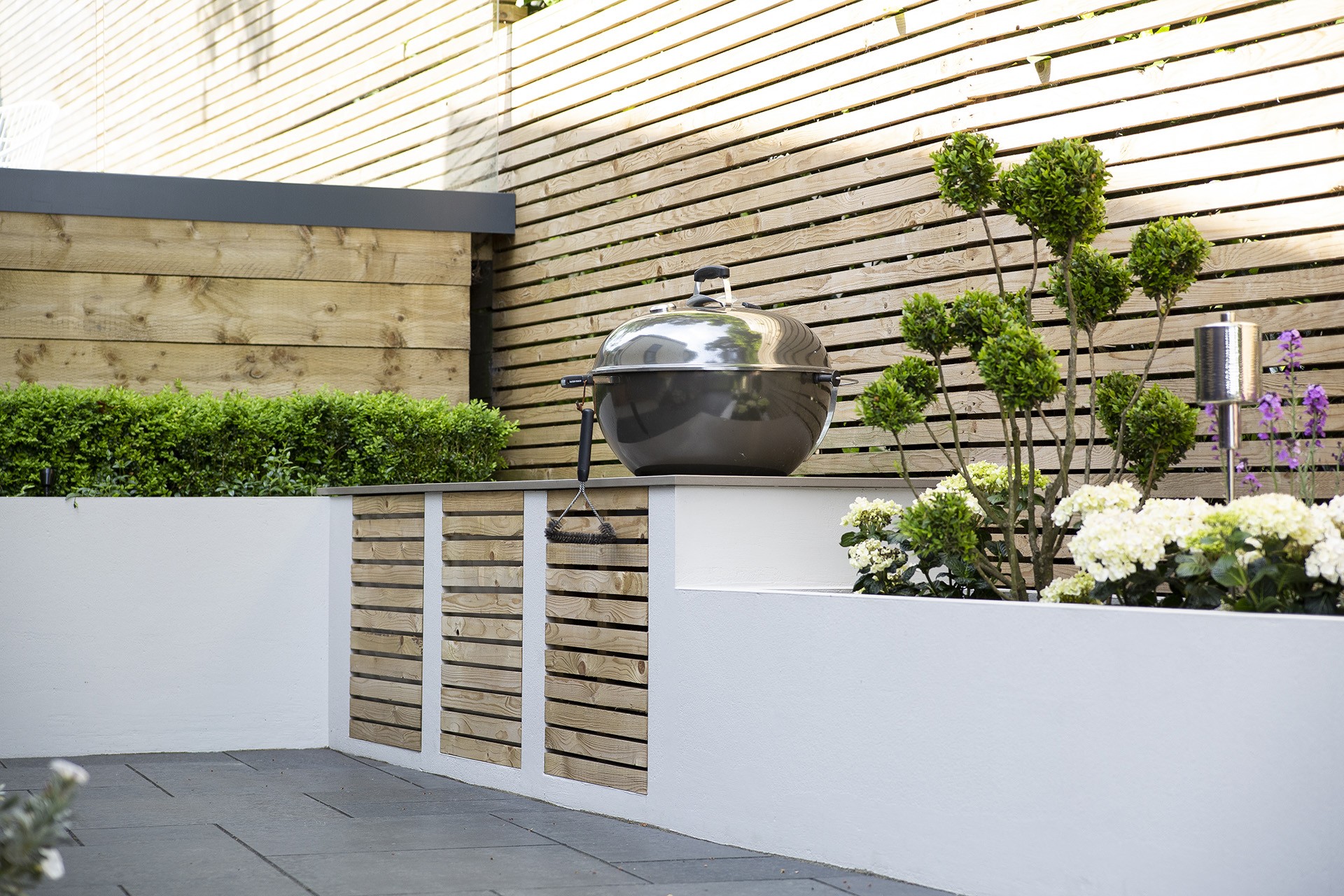 Free flowing
The bold dark tones of the kitchen work because there is plenty of natural light and also carefully-placed lighting. The living space is practical, comfortable, and inviting. Successful features include herringbone flooring and bespoke cabinetry, designed and commissioned by Design'd Living.
Outside, we levelled the garden area into a segmented space to include an outdoor kitchen, relaxation area and a place to entertain. We landscaped the garden, and put in a much-used decked barbecue area and upper balcony.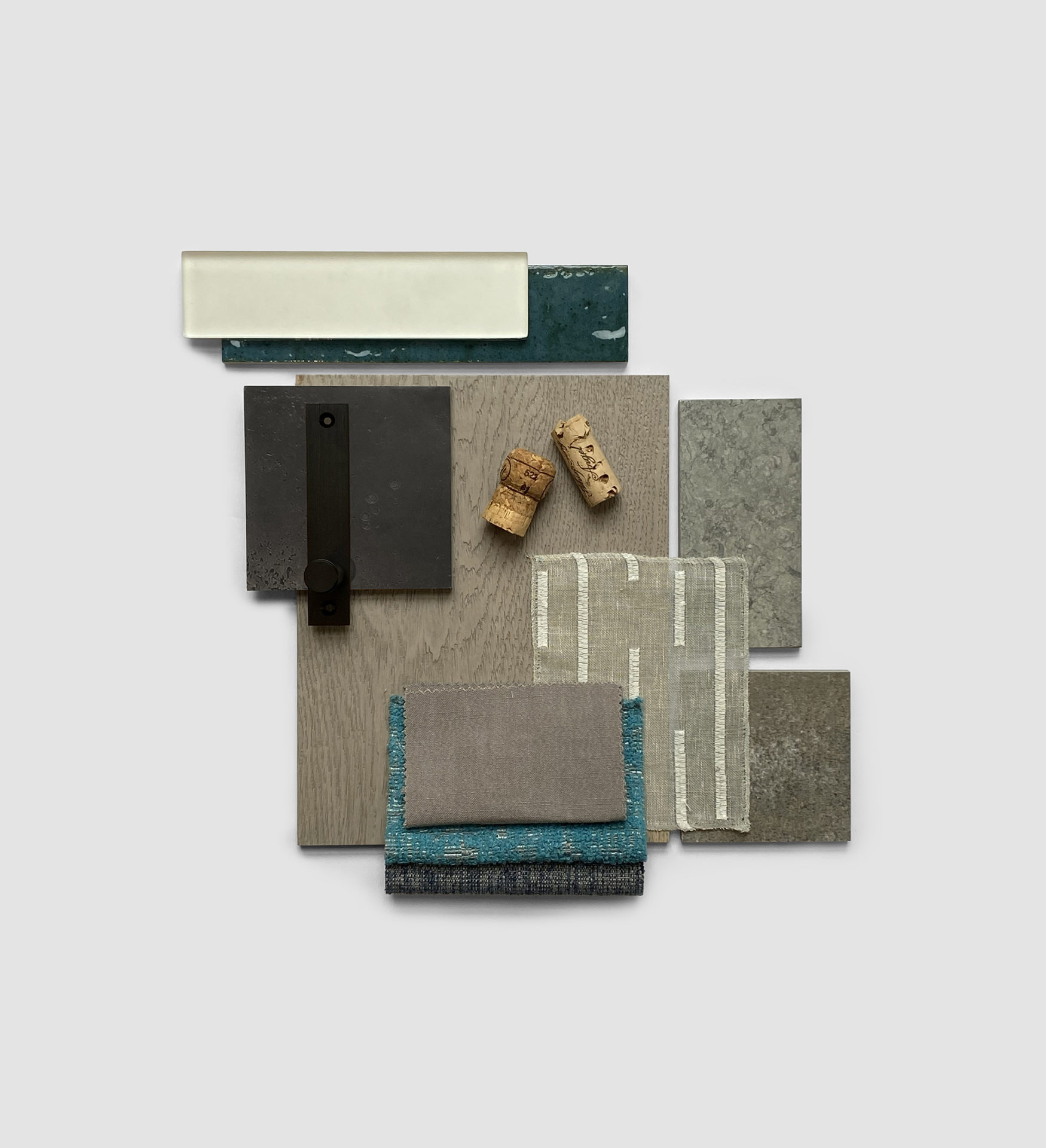 'The south coast has a particular charm that is hard to ignore when looking for inspiration.'
PROJECT GALLERY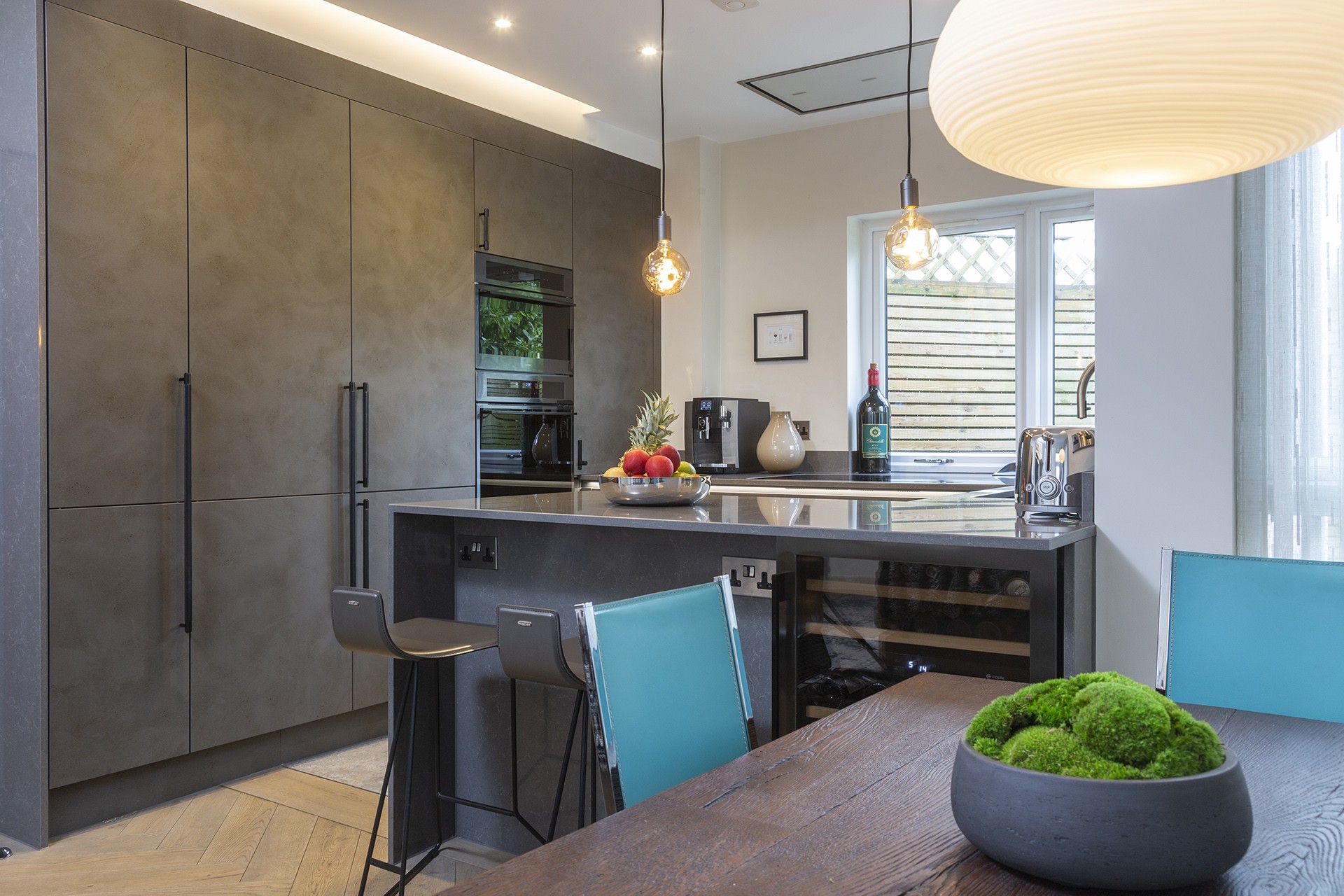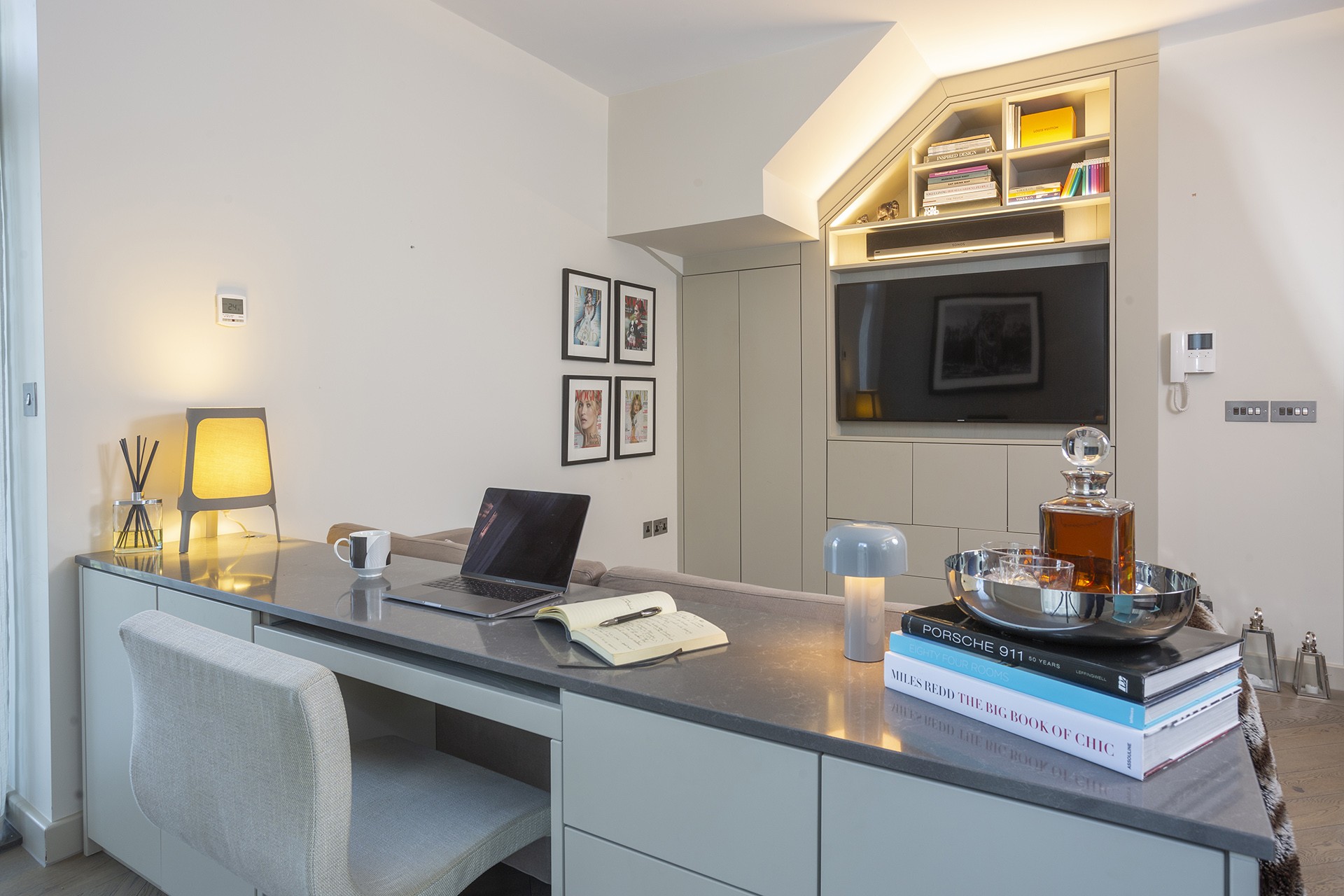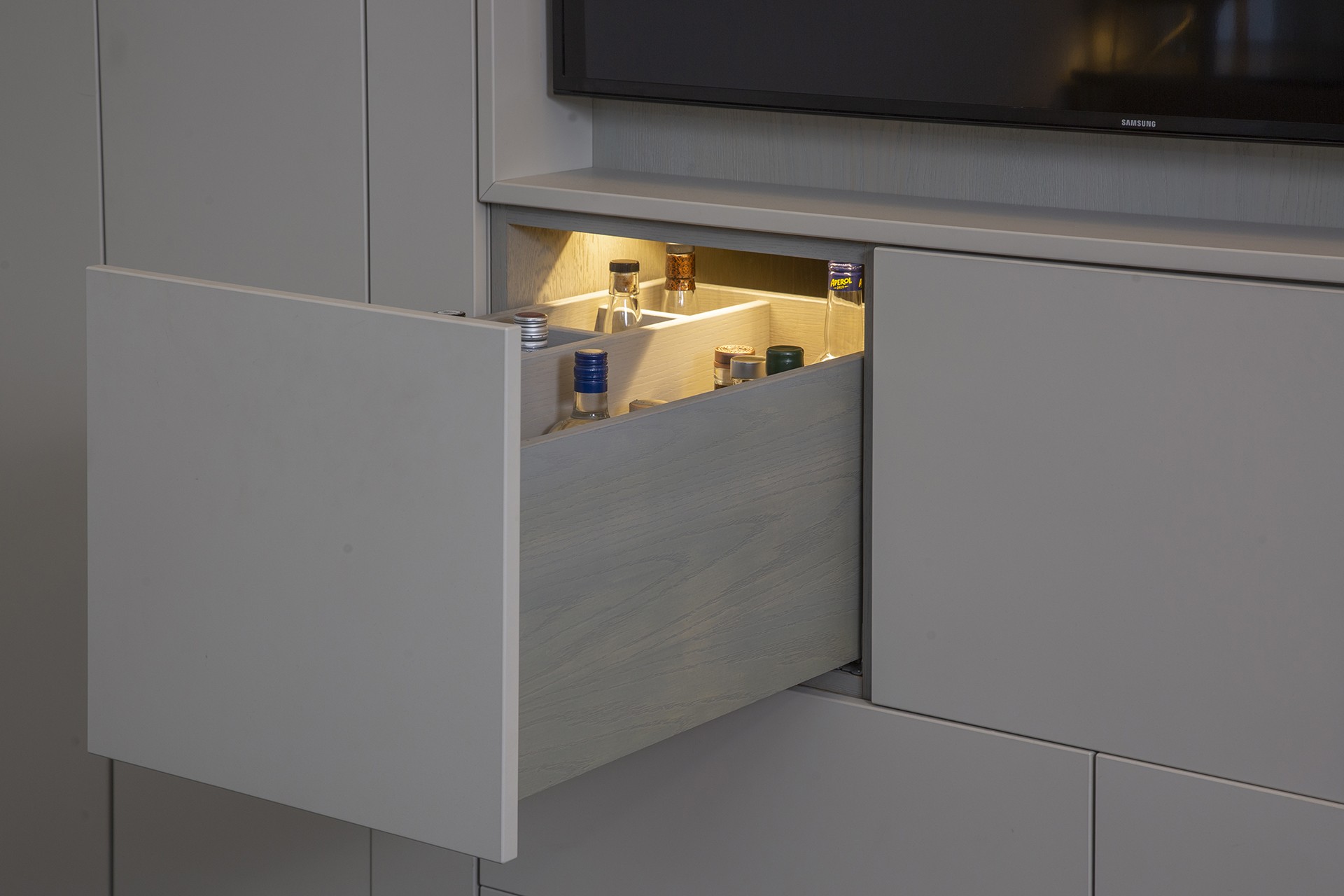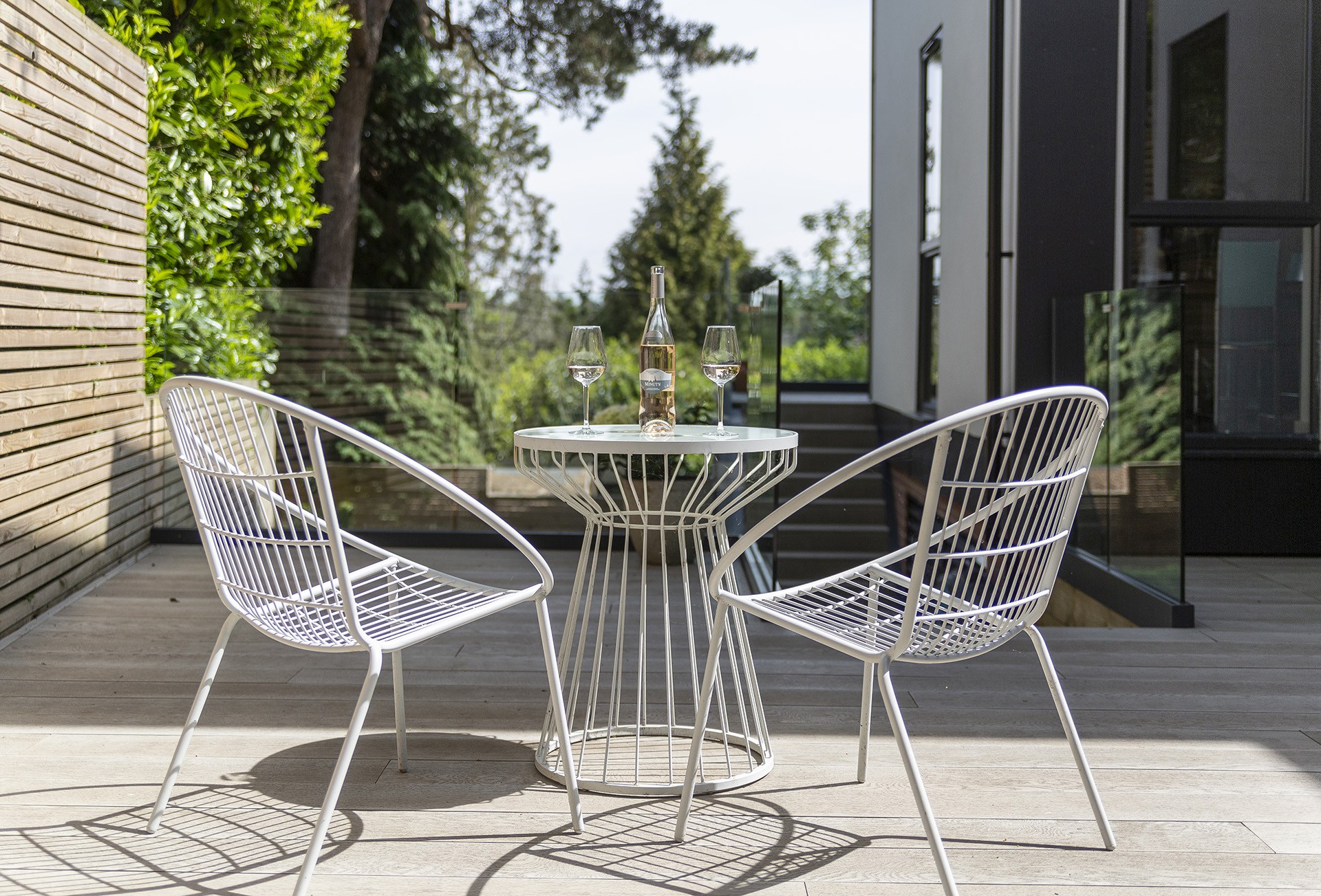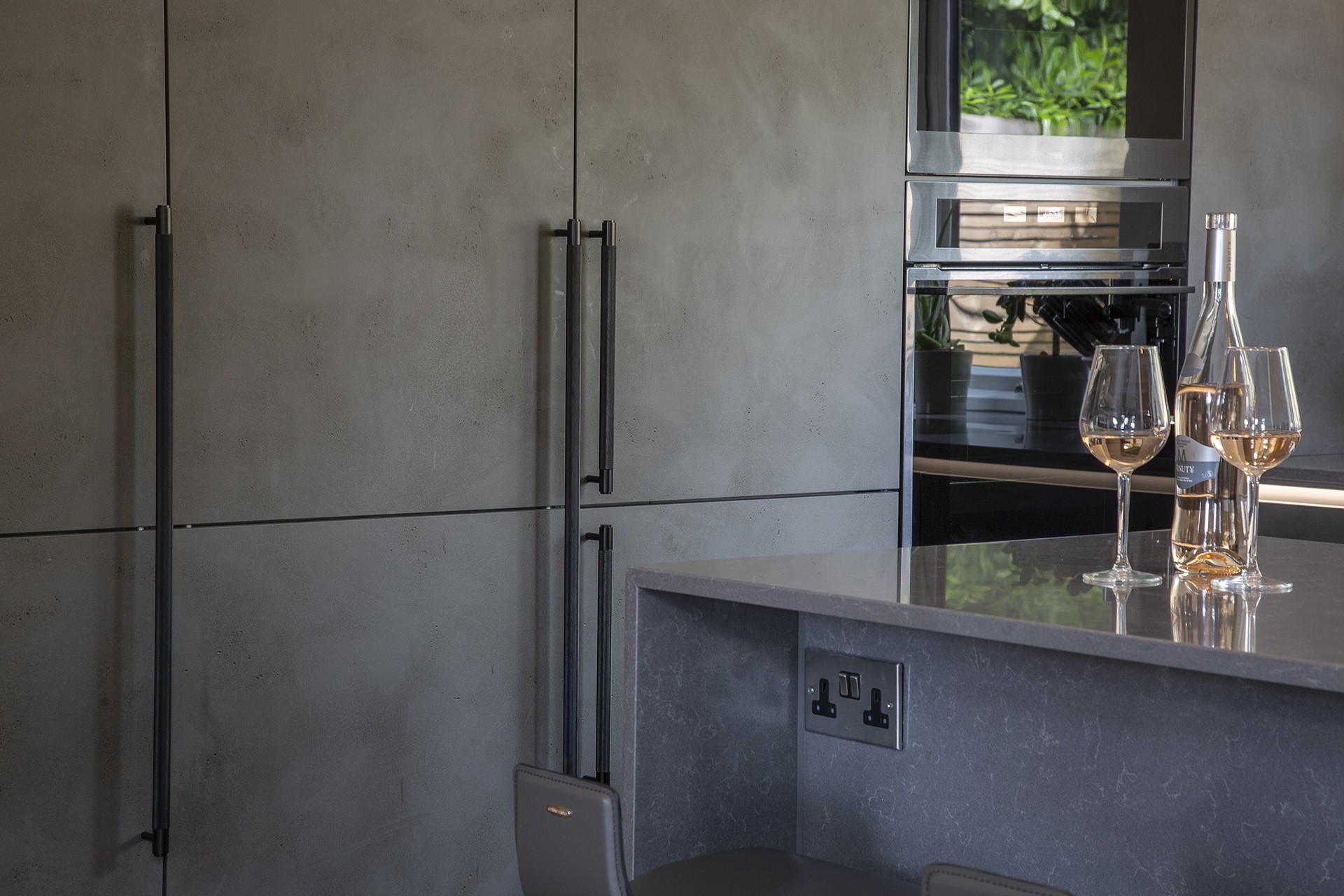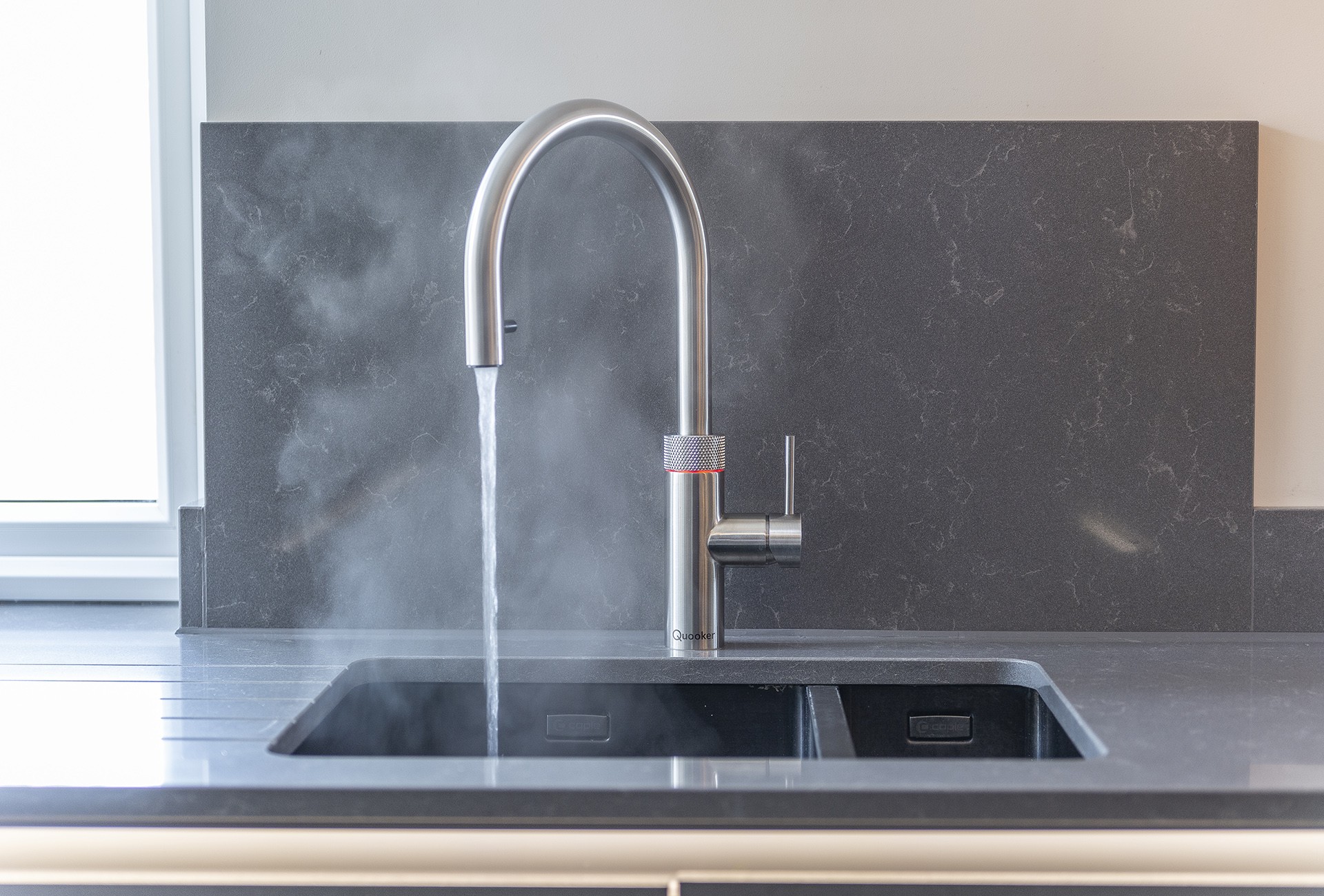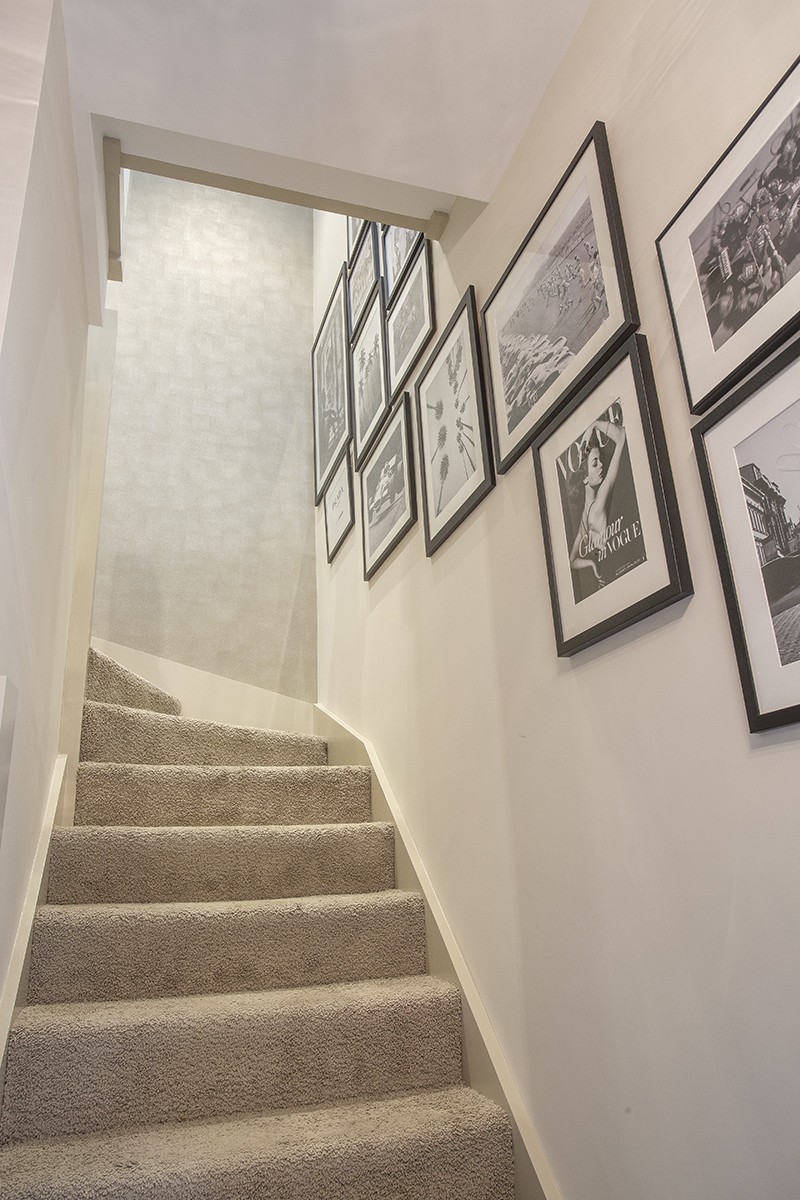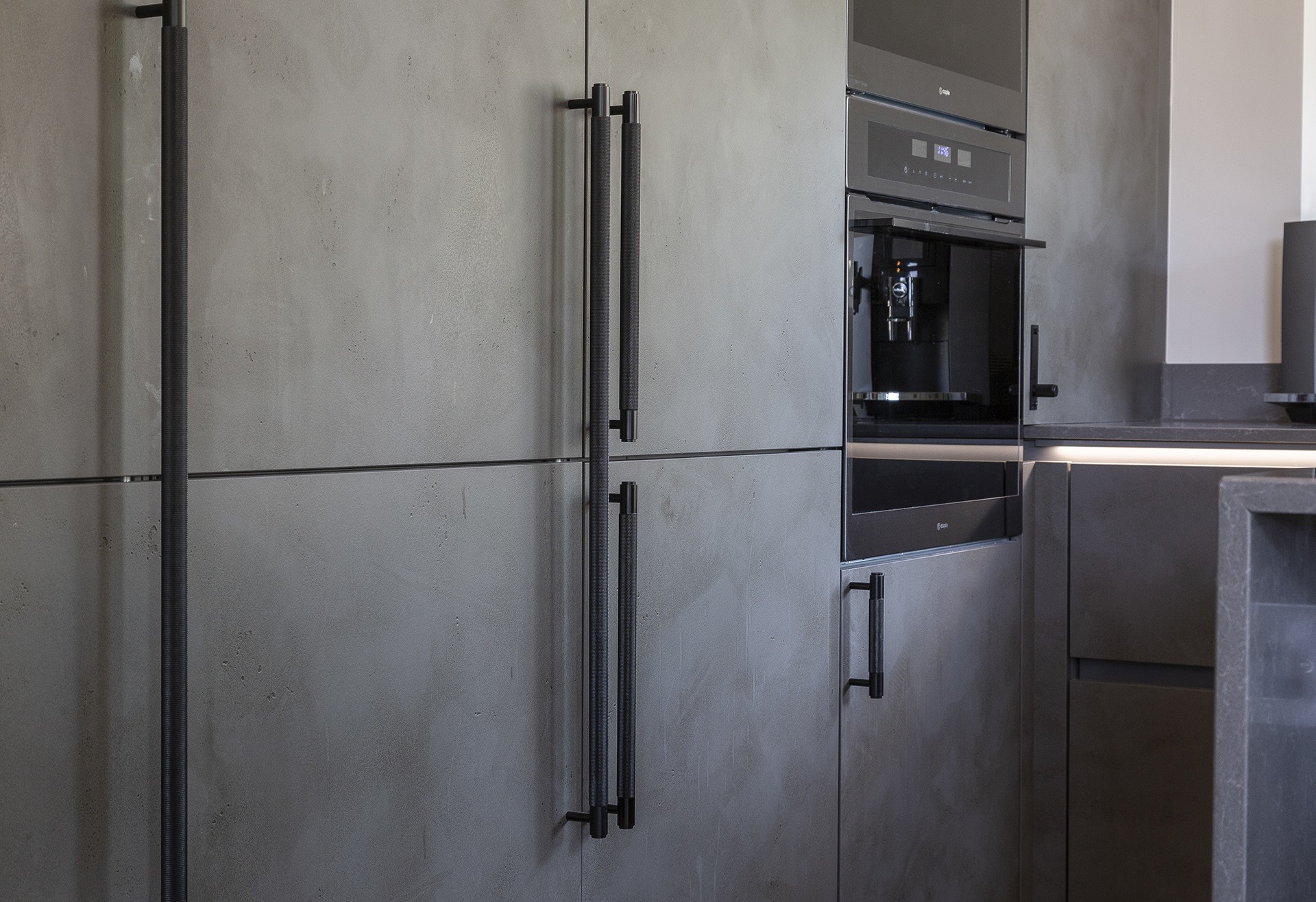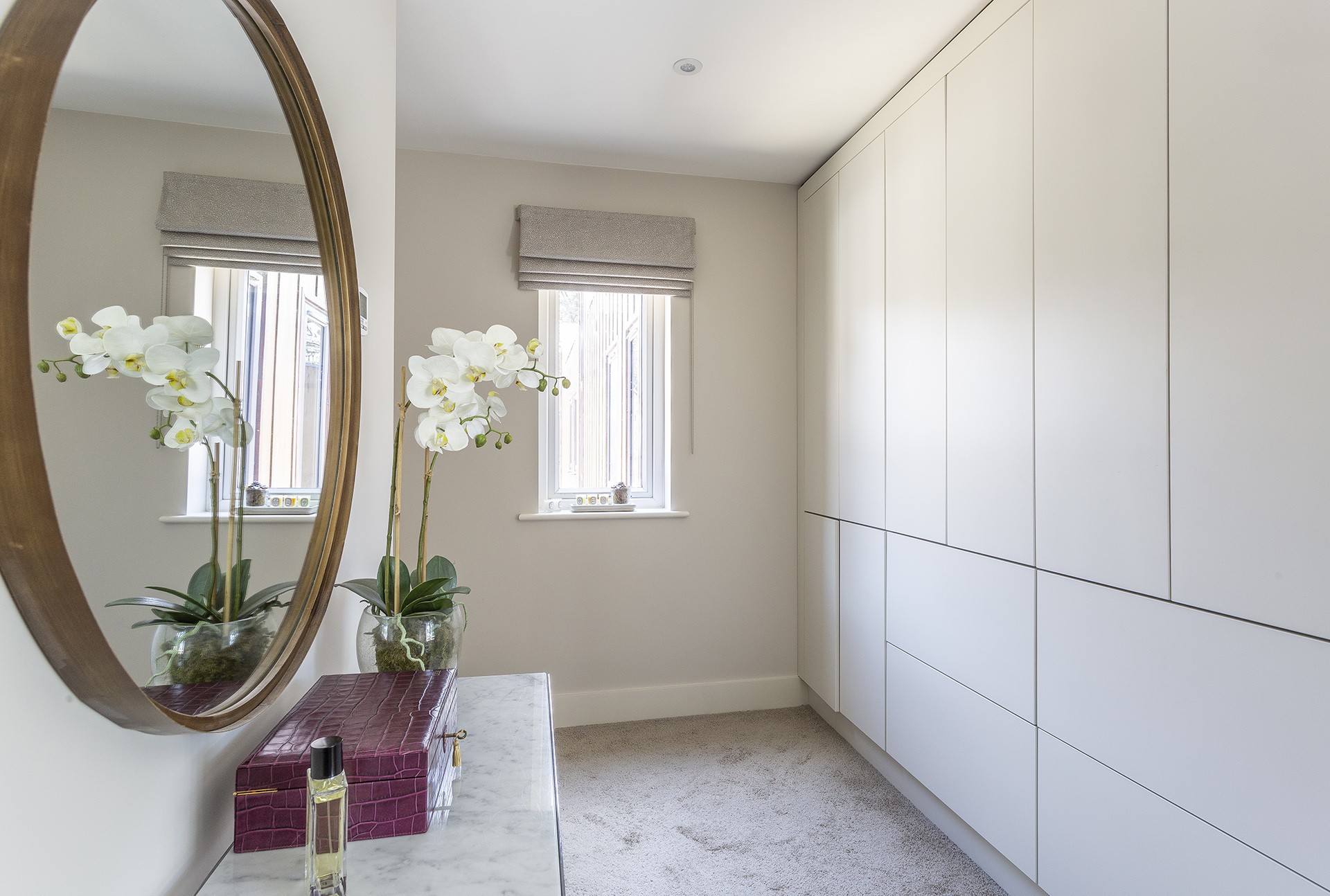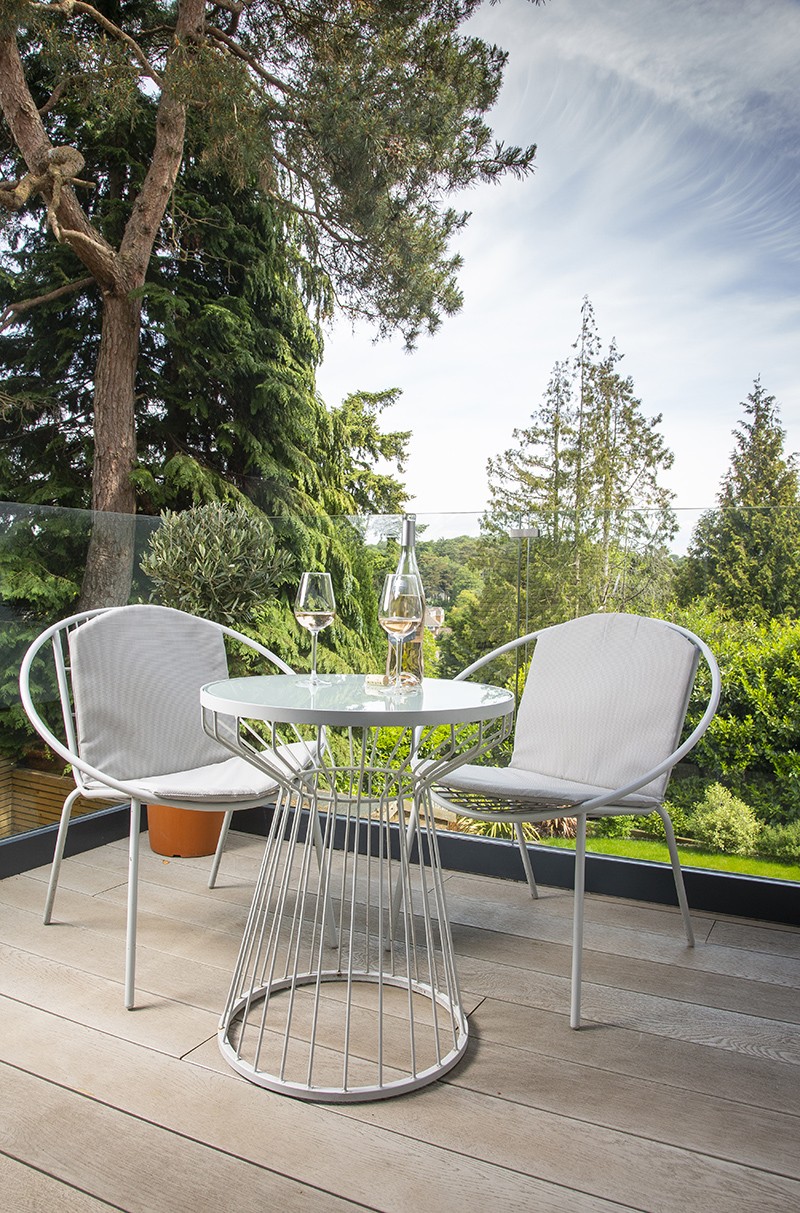 SERVICES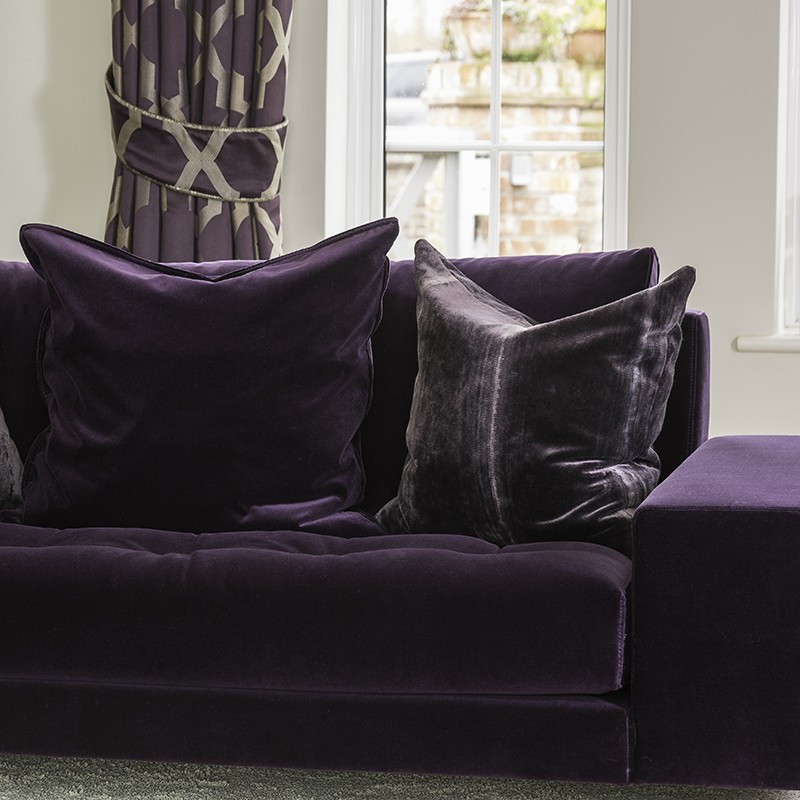 Residential
Whatever your interior style, aesthetic preferences, or lifestyle, we can give your space new energy and improve the way you live. Our interiors work, feel good to be in, flow well and look wonderful. No matter what your style of building, or where your property is located, we have the skills and know-how to transform the interior and add a dash of wow factor.

If you're considering using our interior design services for your residential project, click below to find out more about what we offer.
DISCOVER